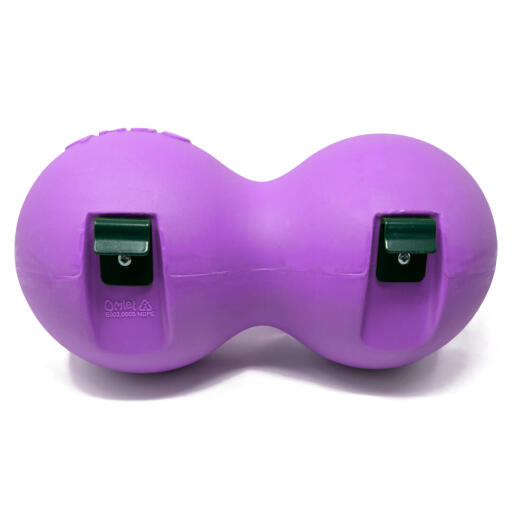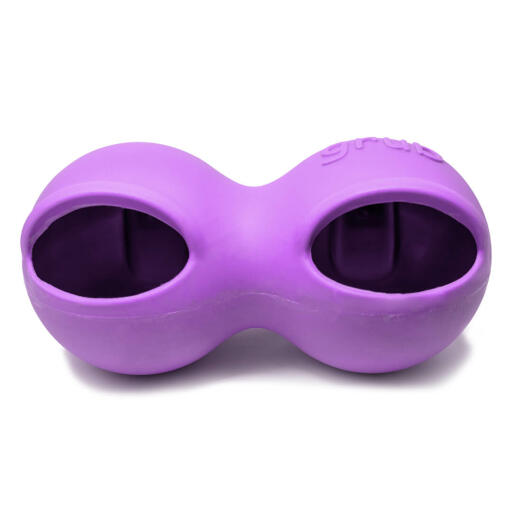 Checking stock in our warehouse...
£16.99
The specially design eglu feeder is the best way to provide food for your chickens. It attaches to the run (both MK1 and MK2 ), keeps food dry and can be cleaned in a dishwasher. Will keep four chickens fed for two days.
The capacity of the Grub feeder is 2 litres when placed on a vertical run panel such as the Eglu Cube or Walk in Run, and 1.5 litres when placed on an angled run panel such as the Eglu Go.
Great addition for my hens.
Review for:
Grub - Purple
This reviewer has 2-4 Ex battery pets
Lovely feeder for smaller sizes
Ordered this to replace the feeder that came with the Eglu Go. The Grub and Glug have rounded edges so no scratching of combs when feeding. They are much bigger than I expected in terms of volume which is great. As my five chickens are free ranging I also purchased the feeder stand which is really handy. The Glug and Grub can hang at different heights. I have two very small bantam silkies and they have no problems accessing the feeders, my other chickens are bantams and one medium sized breed and all can feed really well. The food stays dry unless the wind blows the rain horizontally inside the feeder. Finally, I love the purple colour! All round very happy with my purchase.
Review for:
Grub - Purple
Happy Ladies love their Grub!
I bought the purple grub to replace the standard feeder that came with the Eglu mainly to ensure their food stays dry during the rainy spell we have had. My rescue ladies love it, took to it straight away, and it has kept their food dry. Two heads can fit in one hole! So my three ladies can all feed at the same time if they want to!
Review for:
Grub - Purple
Read more reviews