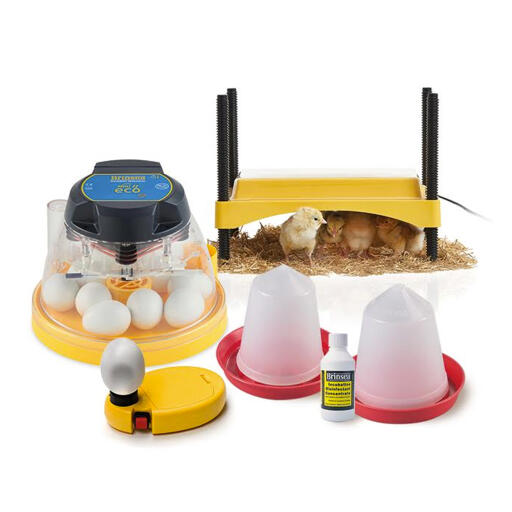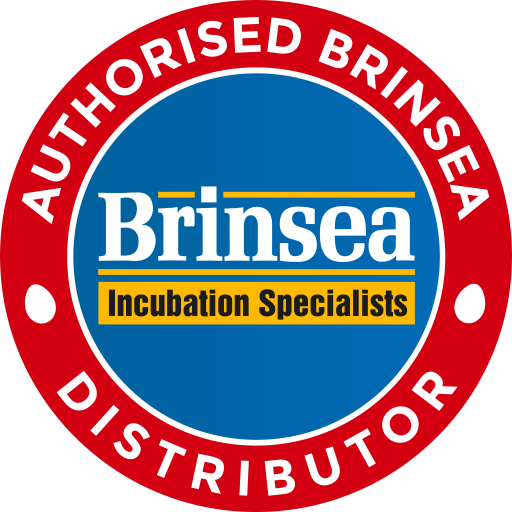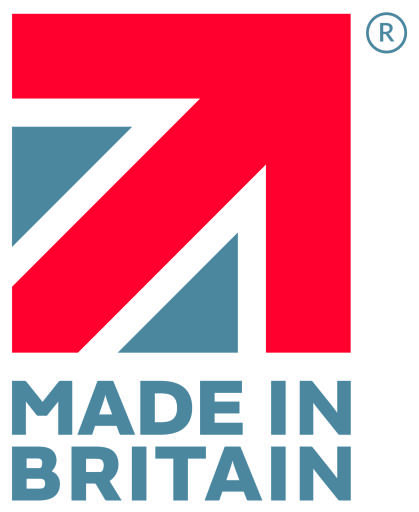 Checking stock in our warehouse...
£179.99
The Brinsea Mini II ECO STARTER PACK provides the ideal equipment necessary to get you started in small scale egg incubation and rearing. It's easy to use and great fun! The pack includes:
Mini II Eco Incubator
- this is a fan assisted manual turn egg incubator holding up to 10 hens eggs or equivalent. The combination of proven electronic temperature control, fan assistance, carefully directed airflow and a specially made glass thermometer result in a machine which is deceptively sophisticated yet extremely easy to use. The high quality clear top allows you to see every second of an egg hatching from every angle. The Mini ECO is covered by Brinsea's free 3 year guarantee when
registered online
.
OvaView candling lamp
- a very effective low cost all purpose candling lamp ideal for indentifying infertile eggs with pale, plain shells (most species of hen, duck or goose etc.) The OvaView is battery powered for convenience and uses high output, high efficiency LED illumination - so no bulbs to replace or concerns about overheating the eggs during inspection. See your chicks develop inside the egg!
EcoGlow 20 Chick Brooder
- The Brinsea EcoGlow Safety 600 Poultry 20 Chick Brooder is an efficient and safe way to keep newly hatched poultry, game and waterfowl warm. This Brinsea Brooder is suitable for up to 20 chicks and is ideal for keeping newly hatched poultry, game and waterfowl warm for the crucial first days and weeks. The low voltage heater panel warms the chicks directly by contact and radiant heat and is far more economical than a conventional infrared lamp, using about 5% of the electricity of a 250 watt suspended lamp, which is important when heating for 24 hours a day, 7 days a week. Also included - a feed trough, a drinker and disinfectant. Protected by Biomaster antimicrobial additive: proven to reduce bacterial growth by 99.99% and 100% safe for eggs, chicks and humans. Protects hatches from microbial transfer by cross contamination helping to reduce unexplained hatching failures. Starter Pack 1 comes with full instructions, and is extremely simple to use
Brinsea Mini II ECO STARTER PACK
Fist time 100% successful.
I bought this a short while ago . We put 6 duck eggs in it . We now have 6 ducklings.
Review for:
Brinsea Mini II ECO STARTER PACK
Brilliant products and great value
Brilliant products and great value as a starter pack. Came with really clear instructions and as a complete beginner I found it super easy to use and understand. Successful hatch of my chicks that are all happily sitting in the brooder with their brindles heat lamp. Very happy with all products and service.
Review for:
Brinsea Mini II ECO STARTER PACK
This reviewer has 4-6 pets
I bought this as a birthday present for my wife. We have two ageing hens, and weren't really sure whether we wanted more or not, mainly because I'm not to fond of the poop in the garden. However, I decided to put Mrs T first and ordered the kit - 'she'll either love me or think I'm mad, probably both!' Anyway, we had 5 out of 6 eggs hatched in the incubator and the little darlings are now loving their brooder, just as they would a mother hen! This is, quite honestly, the best gift I have ever bought.
Review for:
Brinsea Mini II ECO STARTER PACK
Bought this as a way of getting chickens kids and parents both loved watching the process would recommend to anyone
Review for:
Brinsea Mini II ECO STARTER PACK
Read more reviews