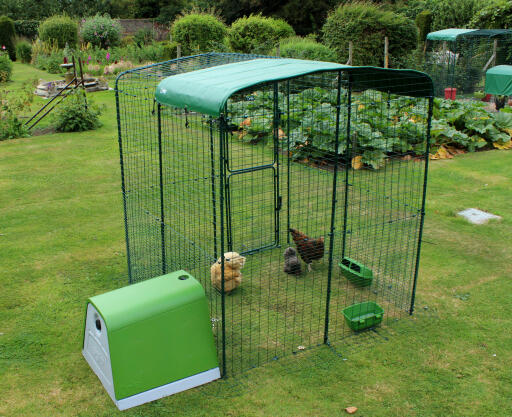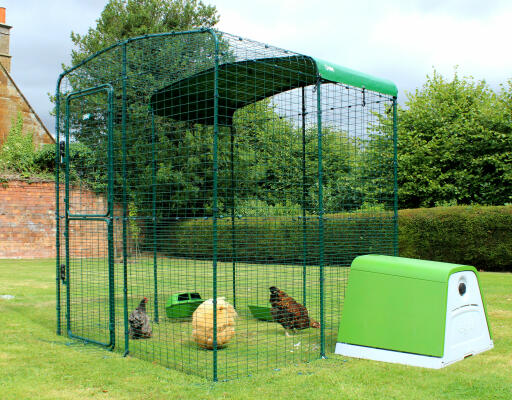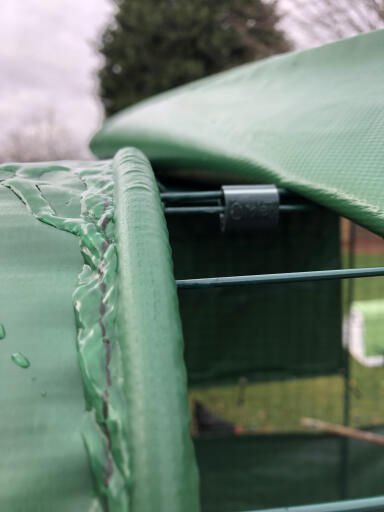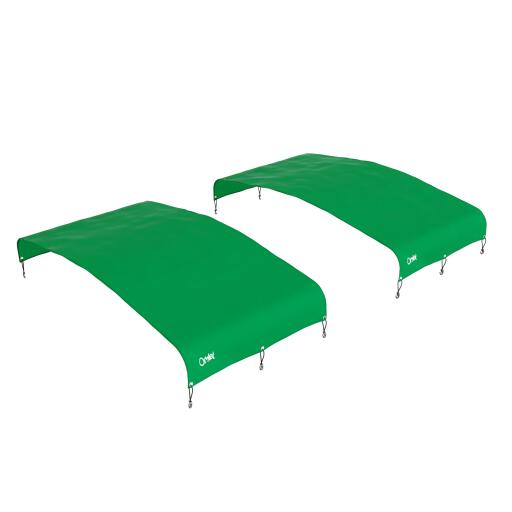 Heavy Duty Cover with Gutter Edge for Walk in Run – 2m - Twin Pack
Read 1 Review
Checking stock in our warehouse...
These covers feature a unique, innovative gutter edge system built in that allows you to overlap multiple covers through a waterproof barrier with no dripping.
They have been designed specifically for the Omlet Walk In Run for seamless integration, providing both shade and a barrier from the wind and rain.
Also included are weather-resistant bungee hooks to attach the covers to the wire of the run. Covers can be positioned on one side, around a corner, or on top of the run.
Each cover measures 95cm x 207cm.
To connect multiple covers: Overlap covers with gutter edging facing away from typical wind direction, or facing downhill if on a slope. (Recommended spacing = 5cm).
Please note: Exact material and eyelet construction may vary.
Heavy Duty Cover with Gutter Edge for Walk in Run – 2m - Twin Pack
I have bought several of these in the past and am very pleased with the strength. They are completely waterproof and adaptable.
Review for:
Heavy Duty Cover with Gutter Edge for Walk in Run – 2m - Twin Pack
This reviewer has 2-4 Netherland Dwarfs pets
Write a Review