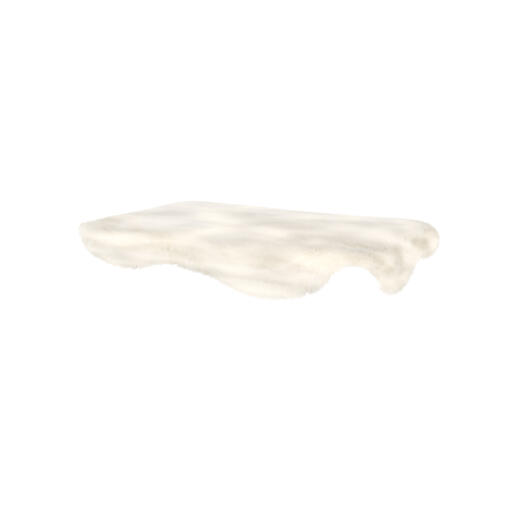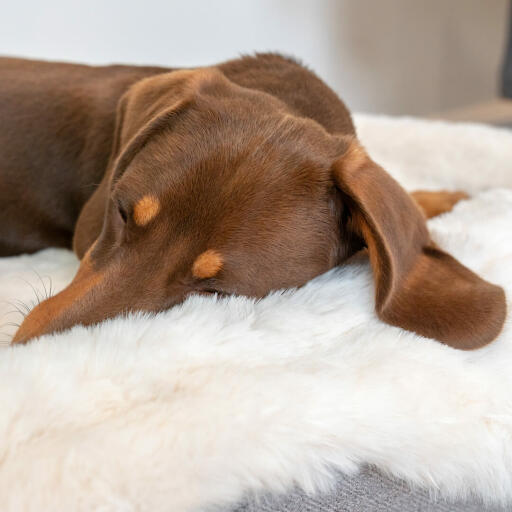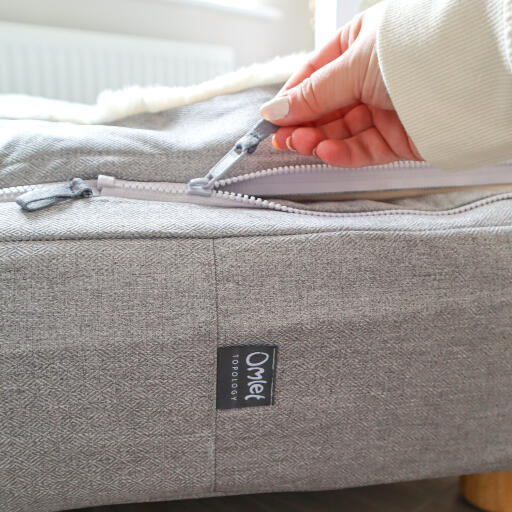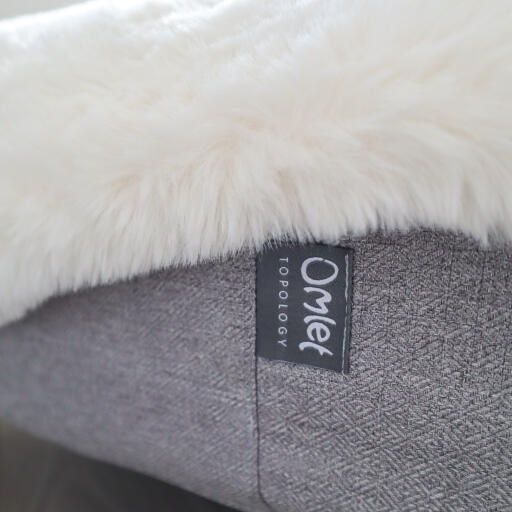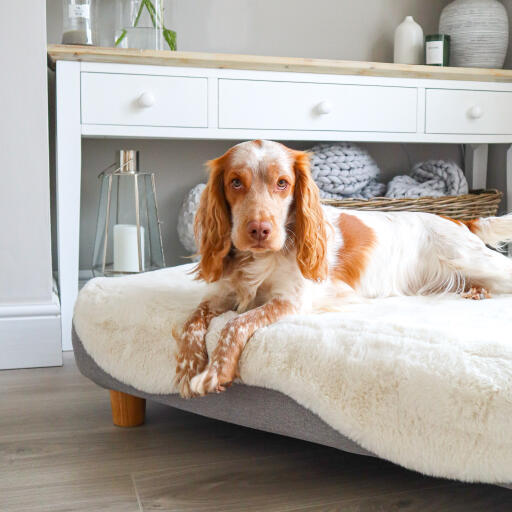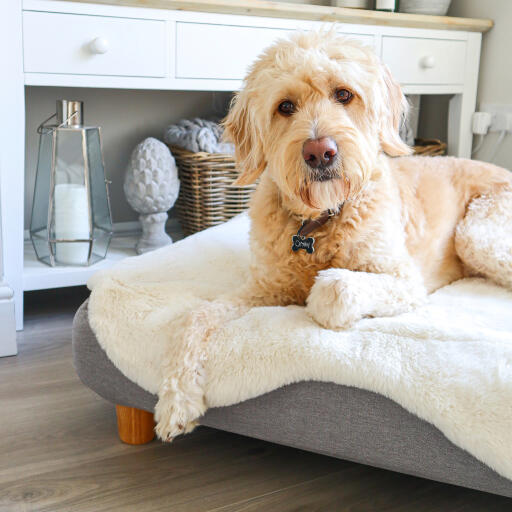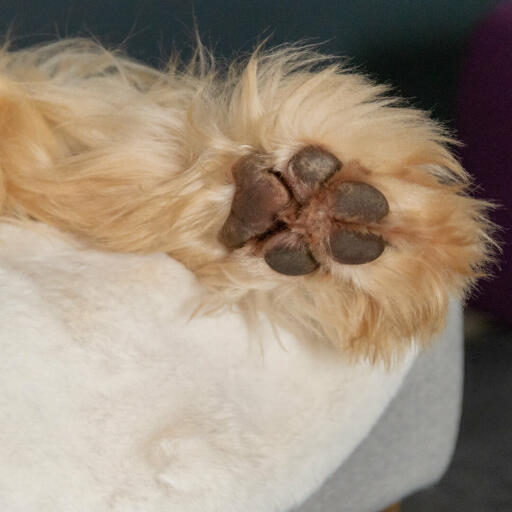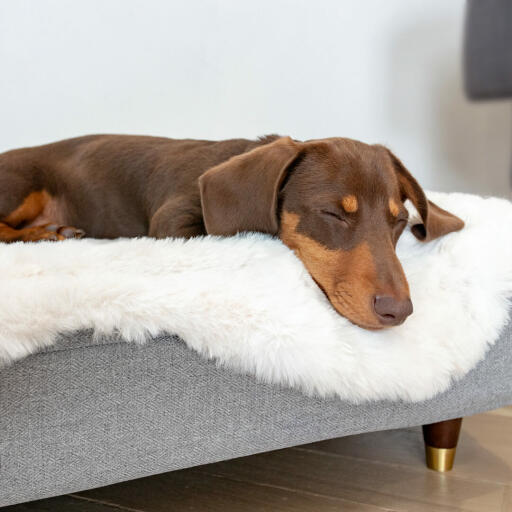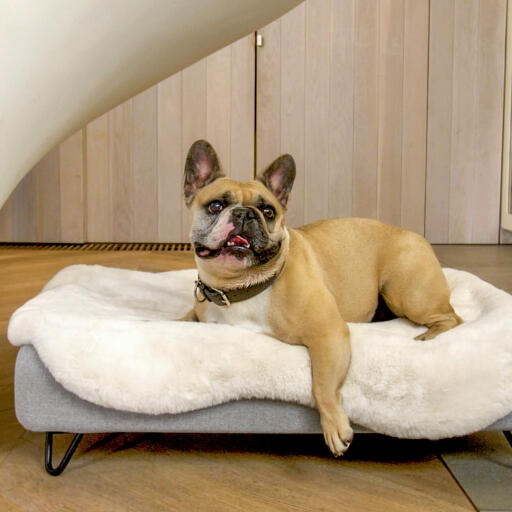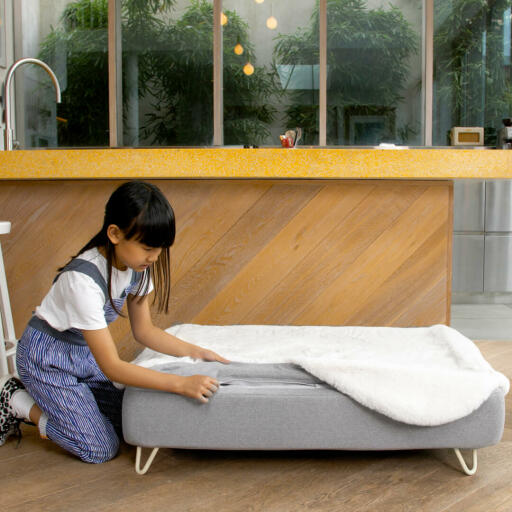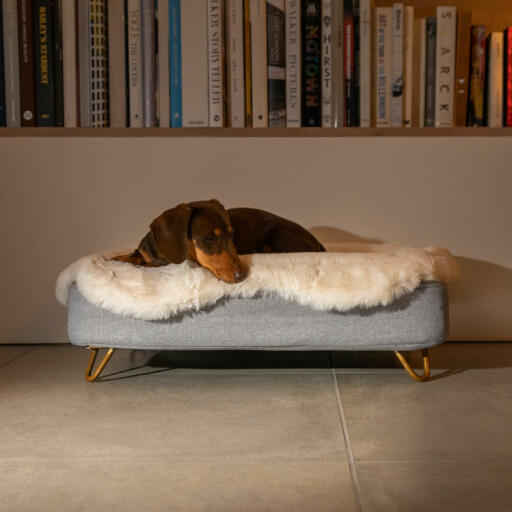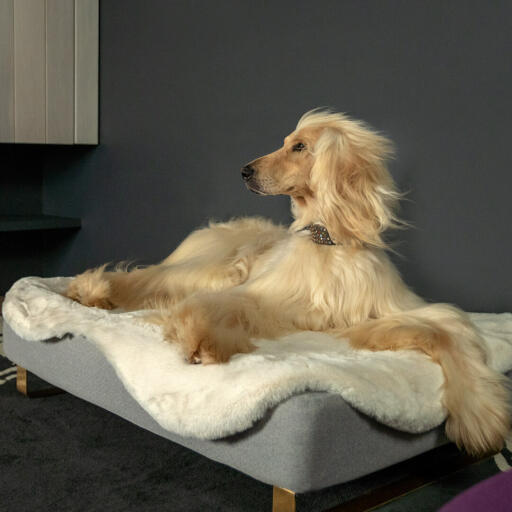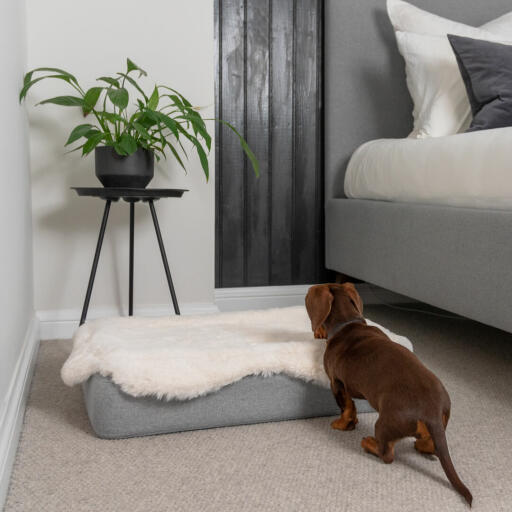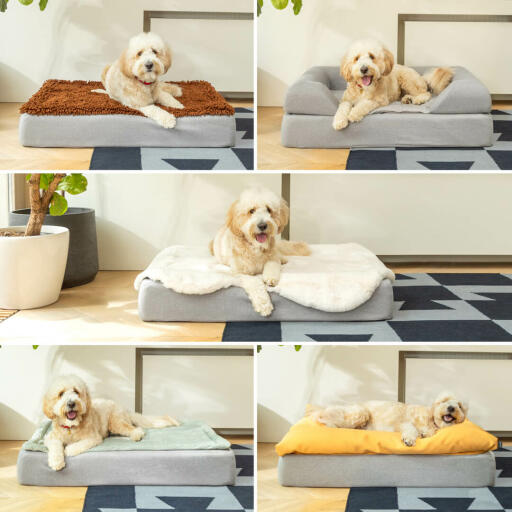 Checking stock in our warehouse...
£66.95
Now you can keep your dog's bed fresh, hygienic and odour free with Topology, the world's first dog bed with zip on and off mattress toppers. This deluxe Sheepskin Topper will transform your dog's Topology Bed into a cloud of tranquility. Super soft to touch, and cosy to snuggle up in, the white Sheepskin topper is everything your pet has dreamed of! Perfect for comfort seeking pooches who demand (and deserve) premium relaxation. Our Topology dog bed toppers offer these unique benefits:
Machine washable to prevent odour and bacteria
Removable with large, snag free zips to instantly change the topper
Super stylish bed and toppers look great in your home!
Perfect for dogs of all ages - zip a puppy training mat below the topper for accidents!
Available in three sizes to suit a wide variety of dog breeds. Need help choosing the right size for your dog? Take a look at our breed size guide here.
Find out more about
Topology Dog Beds.
Please note: Mattress not included, buy the Topology mattress separately.
Dimensions Sheepskin Topper Small: 73.8 x 60.1 x 2 cm Sheepskin Topper Medium: 100.4 x 75.2 x 2 cm Sheepskin Topper Large: 124 x 96 x 2 cm
Materials Sheepskin topper: Faux Sheepskin / 100% Polyester
The toppers are Patent Pending and Design Registered.
Topology - Sheepskin Topper - White - Medium
This is such a stylish bed for Barney, it is so cosy and he can have his own sofa style bed to go perfectly in our living room. The changeable feet means it matches the look of our home, and the changeable toppers make it easy to clean and update whenever we want. It is such high quality and doesn't feel like you have a typical dog bed in your home - we have had so many comments on how lovely it is, and that Barney will sleep on it for hours as it is so comfortable.
Review for:
Topology - Sheepskin Topper - White - Medium
Henry loves his dog bed especially the fur topper!
Henry loves his dog bed especially the fur topper! We've washed the toppers multiple times and they've always come out really well. The bed also looks really nice in the living room, and fits into the current decor, unlike some other dog beds!
Review for:
Topology - Sheepskin Topper - White - Medium
Read more reviews