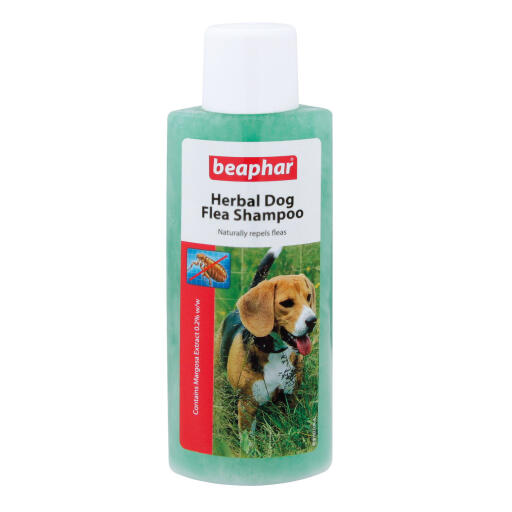 Checking stock in our warehouse...
£4.99
Beaphar Herbal Dog Shampoo contains Margosa extract - a derivative of the Neem tree - well-known for it's flea and insect repelling properties. The shampoo naturally repels fleas and has been fragranced with the natural oils of geranium and lavendar.
To use simply mix the recommended amount of Beaphar Herbal Flea Shampoo with 300ml of lukewarm water before massaging into your dog's coat and rinsing.
Use 30ml of shampoo for a small dog (e.g. Terrier)
Use 50ml of shampoo for a medium dog (e.g. Collie)
Use 70ml of shampoo for a large dog (e.g. Alsatian)
Repeat the process after 7 days if necessary.
Beaphar Herbal Flea Shampoo for Dogs 250ml
Easy to use, clear instructions
Bought this as part of a plan to eradicate fleas from our dog and house! It does seem to help clear fleas but only as part of a regime but not by itself. Dog's coat is in very good condition though from washing and combing her lots!
Review for:
Beaphar Herbal Flea Shampoo for Dogs 250ml
This reviewer has 1 Spaniel pets
Write a Review