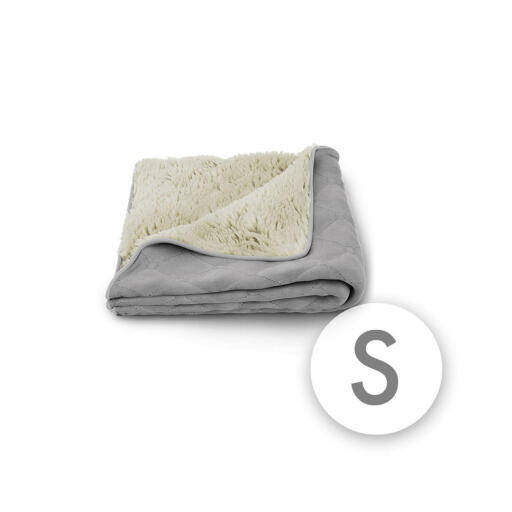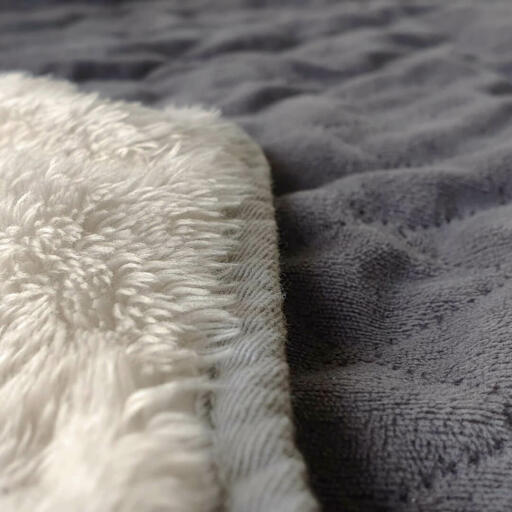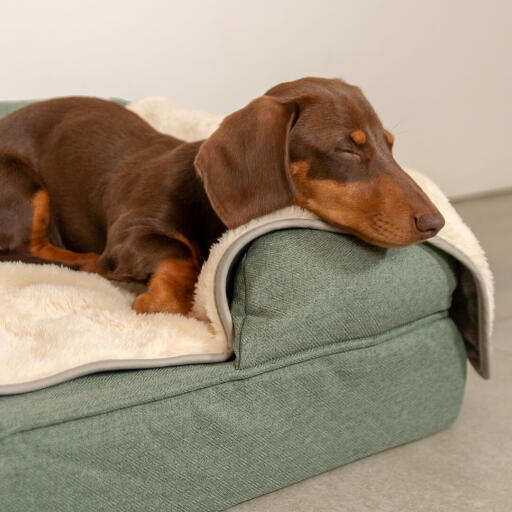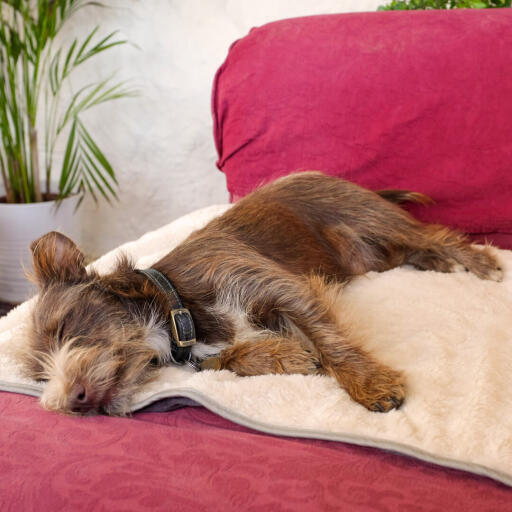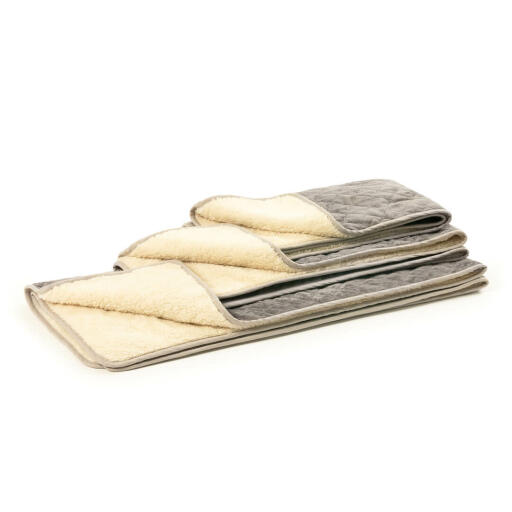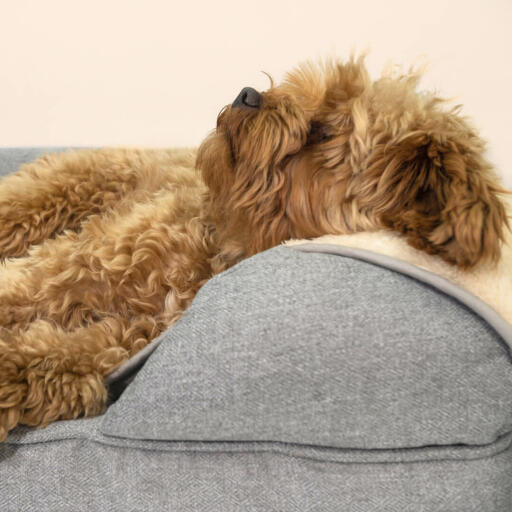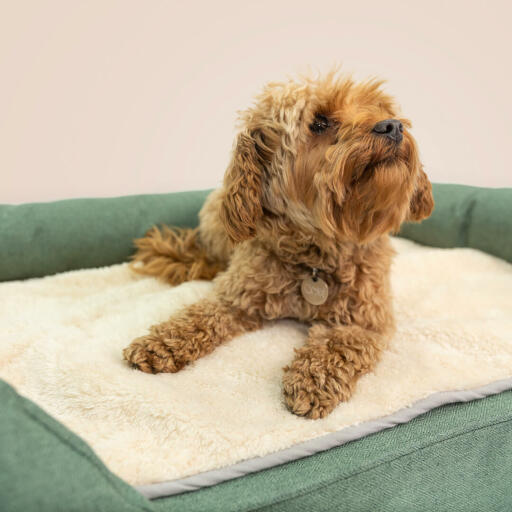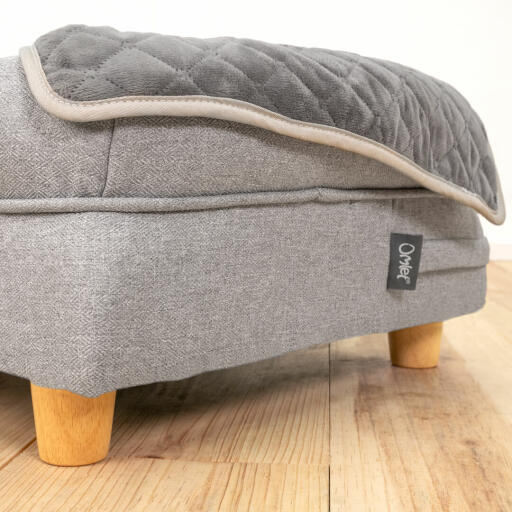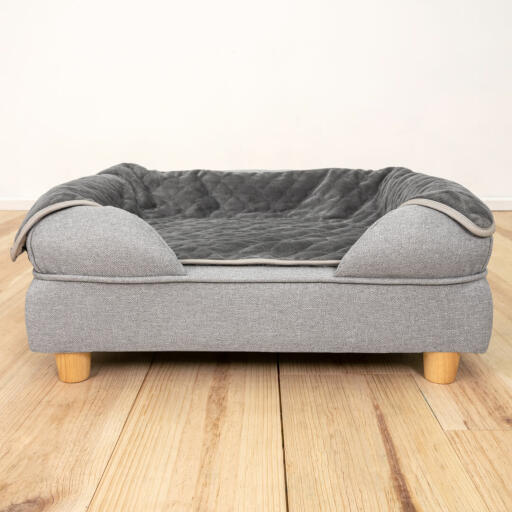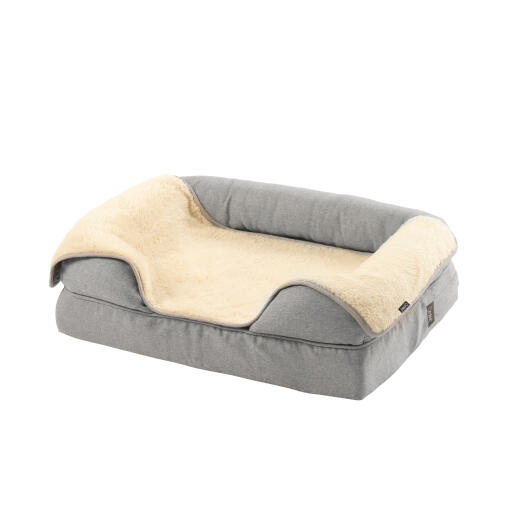 Checking stock in our warehouse...
£11.95
Upgrade your pet's nap time with a luxurious Plush Dog Blanket. This super soft dog throw can be used to turn any spot in your house into a peaceful and comfortable sleep haven for your pet.
The dog blanket protects sofas, carpets or car seats from pet hair and dirt, and you can add it to your dog's existing bed for extra cosiness. The generous size is perfect for them to create a nest and curl up for a lovely long snooze.
The blanket is dual sided to offer deluxe warmth and comfort. A quilted charcoal grey plush on one side with a cream, luxury sherpa on the reverse, this pet blanket really retains heat for pets that can never be too cosy. The high quality materials and stitching will meet your pet's expectations and ensure the blanket's longevity through daily use.
This durable dog blanket is also perfect to be taken on trips to give your dog something that feels, and smells, like home to reassure them in new environments and reduce anxiety. No need to worry if the blanket gets dirty or smelly, it is completely machine washable so you can use it every day of the year.
Choose from three sizes to suit any dog or surface.
Frequently Asked Questions
Dog Blanket Small: 87.5 x 42 x 0.5cm
Dog Blanket Medium: 116 x 51 x 0.5cm
Dog Blanket Large: 147.5 x 66 x 0.5cm

Super Soft Dog Blanket Small - Grey and Cream
Bought this lovely blanket to send with our supporters to Bosnia. It will keep a small dog in our rescue over there warm. We will hopefully raise funds to send more
Review for:
Super Soft Dog Blanket Small - Grey and Cream
I bought the super soft dog blanket in small and large for different purposes as the sizes are not very generous. The small one is very small even for my miniature dachshund so only gets four stars. It is very soft and my dachshund loves lying on it. Not washed yet so cannot comment on that.
Review for:
Super Soft Dog Blanket Small - Grey and Cream
I bought this blanket for my puppy and its so soft. I want one for myself! Seems good quality and the colours are really nice! I recommend it!
Review for:
Super Soft Dog Blanket Small - Grey and Cream
Read more reviews