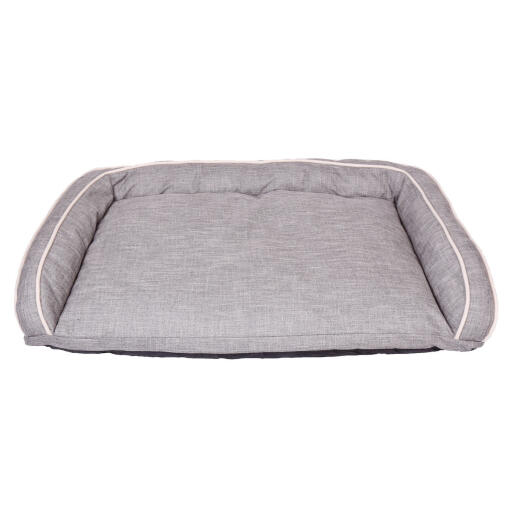 Dream Paws Morning Mist Sofa Bed Extra Large
Checking stock in our warehouse...
Last chance to buy!
The Dream Paws range has been designed to combine maximum comfort with effortless style. The easy care faux hessian and luxurious plush beds are fully machine washable and help to regulate your dog's temperature while they sleep.
A stylish faux linen outer is combined with a soft and cosy filling to create the elegant Dream Paws Sofa Bed. The walls of the bed are designed to hug your dog, comforting them as they snooze, while the non-slip base ensures easy use. As the largest bed in the Dream Paws range we suggest that the Sofa Bed is mostly suited to larger dogs.
Approximate size: 116cm x 74cm
Dream Paws Morning Mist Sofa Bed Extra Large