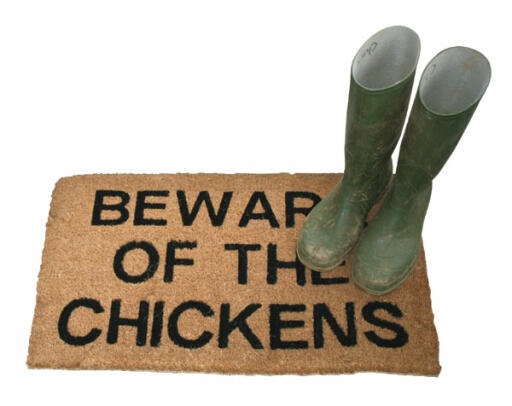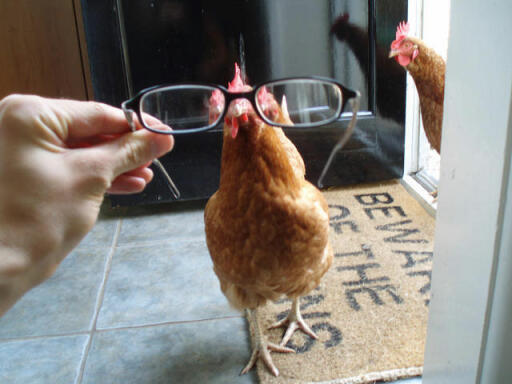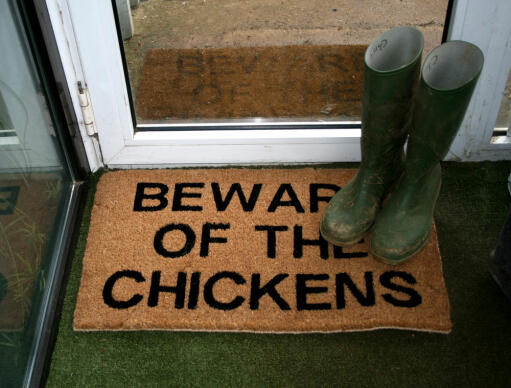 Checking stock in our warehouse...
£25.00
Archaeologists in Greece recently uncovered what appeared to be the remains of a chicken with big teeth. This is probably the first known example of a now extinct breed of unusually fierce guard chickens that wealthy Greeks used to protect their most valuable possesions. You can now get the same effect without upgrading your Gingernut Ranger simply by laying this fearsome BEWARE OF THE CHICKENS mat at your front door. Made from extremely durable coconut fibres for a long lasting effect.

Dimensions - 75 x 45cm (30 x18 inches) - 20mm thick.
Beware of the Chickens Doormat
Quality doormat for chicken people
Perfect birthday gift for my other half. The gals free roam and we have it right outside the back door. Very thick good quality mat, it has to be said, and makes me chuckle when they stand on it, waiting to come in. :D
Review for:
Beware of the Chickens Doormat
doormat bewareof the chickens
Son in law has two chickens roaming about garden and this looked good for his birthday. Quite a bit of small bristle bits came out of package. I assume this is normal for a new mat. It is what I expected and was appreciated.Geoff Westwood
Review for:
Beware of the Chickens Doormat
Beware of the chickens doormat
It is a great fun product. Made of really good durable material. The chickens love standing on it too.
Review for:
Beware of the Chickens Doormat
This looks fantastic by my back door - a very real warning to visitors as my girls come hurtling towards everyone that walks out there thinking they're going to be fed treats!
Review for:
Beware of the Chickens Doormat
Read more reviews