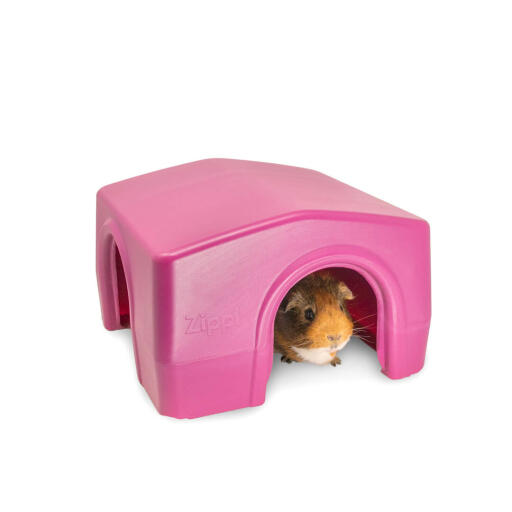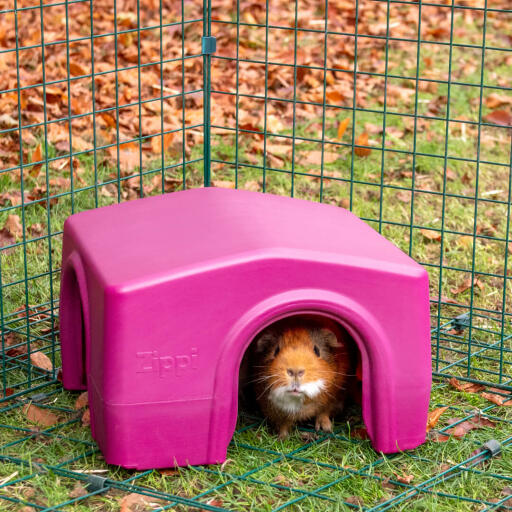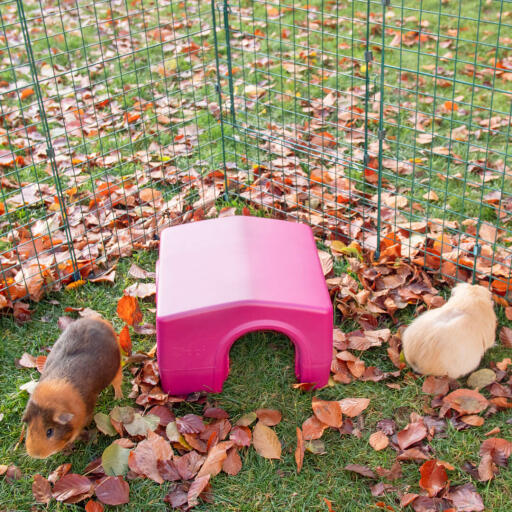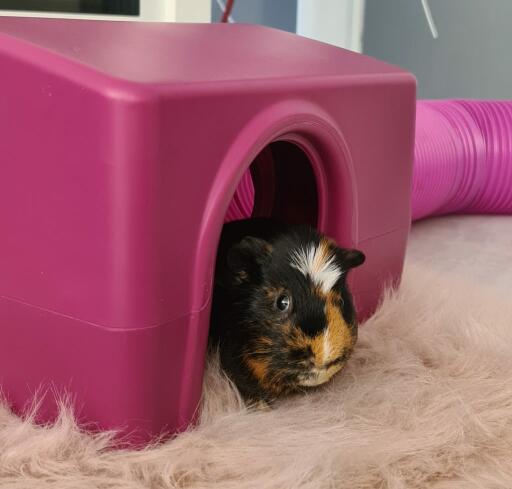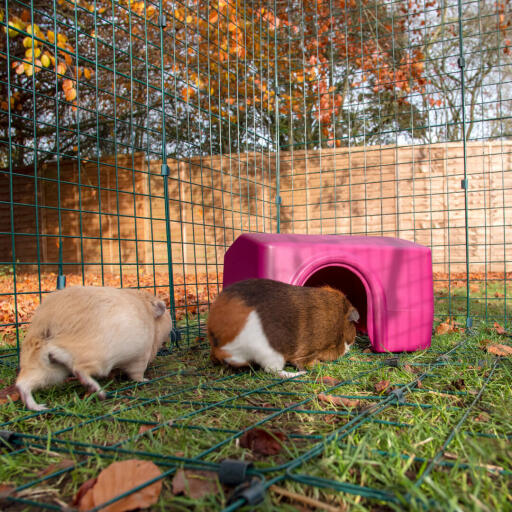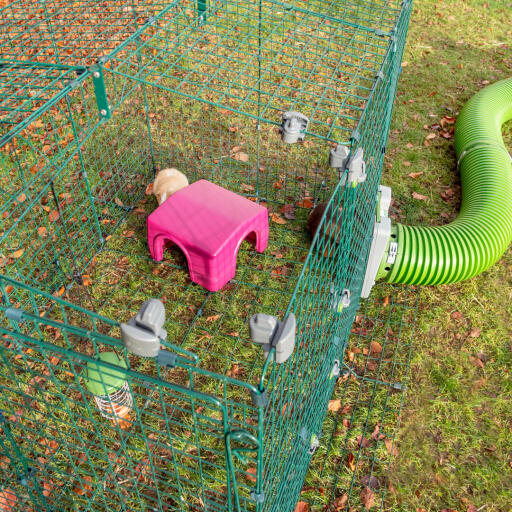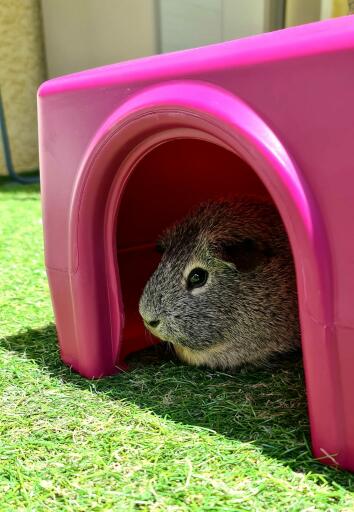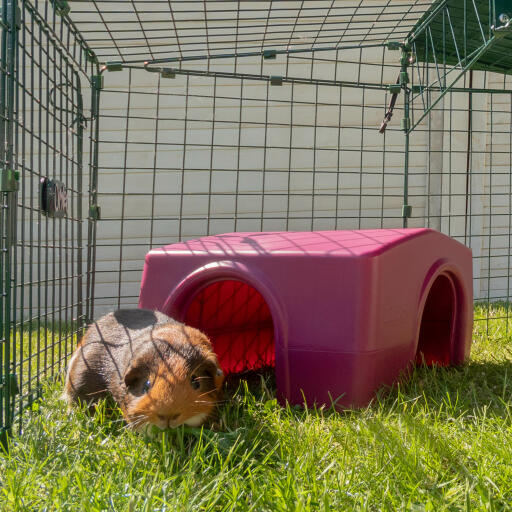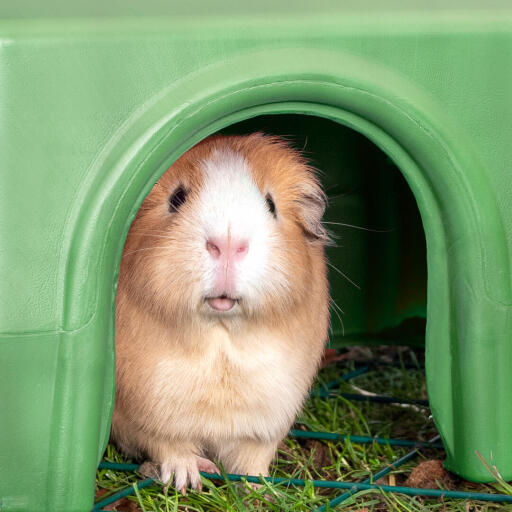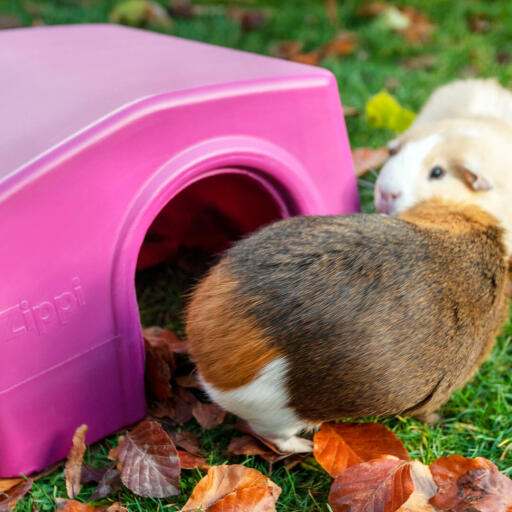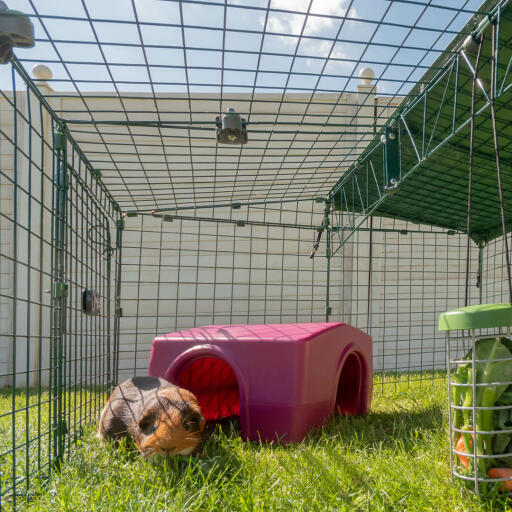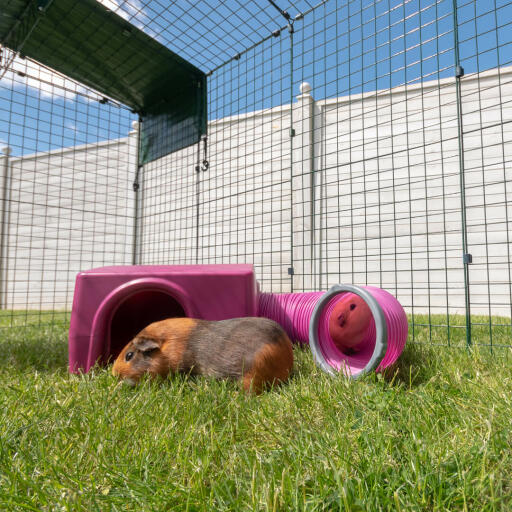 Checking stock in our warehouse...
£14.99
Add a brilliant new Zippi Guinea Pig Shelter to your guinea pigs' run and watch as they pop in one door and out the other. Guinea pigs have a natural instinct to seek a hidey hole and the Zippi Guinea Pig Shelter is perfect for providing protection from wind, rain and sun whilst offering a place where they can feel secure, settled and relaxed.
The Zippi Guinea Pig Shelter is ideal for use in the Zippi Guinea Pig Run and Playpen. The shelter can also be used as a fun and enriching accessory toy in the run of an Eglu Go Hutch or Outdoor Guinea Pig Run.
The shelter has two entrances, so that one animal can leave if another is coming in. Your pets can also use the holes to run through the shelter.
Available in two stunning colours, matching the Eglu Guinea Pig Hutches.
Product Dimensions: 329 x 329 x 209 mm
Zippi Guinea Pig Shelter - Purple
I needed hides for my guinea pigs with more than one entrance/exit. These work very well. They are sturdy, easy to rinse clean and I love the colors.
Review for:
Zippi Guinea Pig Shelter - Purple
This reviewer has 2-4 Guinea pig pets
Large and quality plastic! Recommended!
Review for:
Zippi Guinea Pig Shelter - Purple
This reviewer has 2-4 pets
I love this guinea pig shelter however on not a particular warm dad i placed a thermometer inside at 18°c and returned 1hr later to see the temperature had gone up to 26° which is way too hot for a guinea so please be warned do not use these in the heat even on cooler days. They are lovely and well made there is a lip underneath that catches debris so that can be awkward to clean but other than those two issues the heat being a major one it is a nice safe house but for winter not sure how they will cope with condensation build up!
Review for:
Zippi Guinea Pig Shelter - Purple
Read more reviews