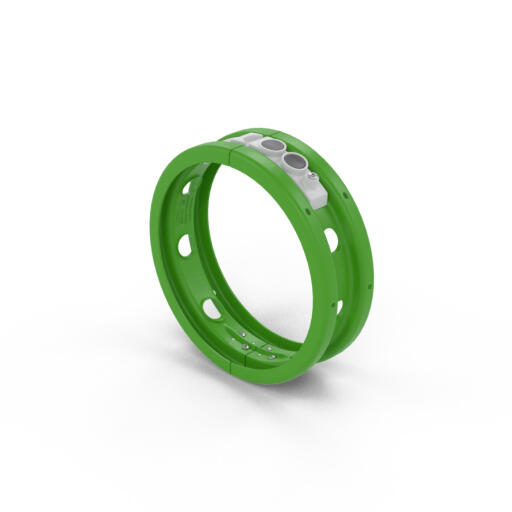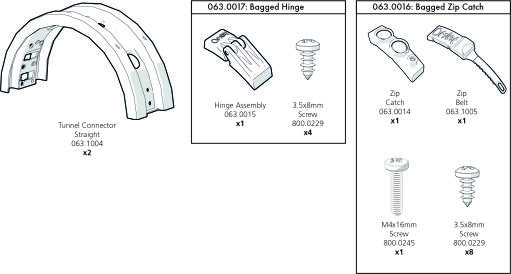 Checking stock in our warehouse...
£10.95
With the Zippi Tunnel there are no limits to the size or shape of system that you can build so you can let your imagination - and your pet - run wild!
Straight connectors join Zippi tunnels, T-sections or corners together. They can also be used in conjunction with a Zippi door frame to connect the tunnel to a run or playpen.
Dimensions: 206mm (diameter) by 64mm (width).
Zippi Tunnel Straight Connector
Thses tunnels have transformed my rabbits and my life. They ca happily hop between their hutch and there Omlet run without me spending hours having to catch them and transfer them. They can be shut in their hutch safely at night and have the luxury f both areas all day. They seem very happy.
Review for:
Zippi Tunnel Straight Connector
This reviewer has 2-4 Minature Rex rabbits pets
Love the tunnels, great fir linking rabbit hutch to run. Rabbits love them
Review for:
Zippi Tunnel Straight Connector
Very good product easy to fit
Review for:
Zippi Tunnel Straight Connector
We needed a tunnel to get the bunnies from hutch to a play area in a paved, sunny spot (off artificial grass). We have six straight connectors to make one long tunnel. The bunnies took to it straight away and enjoy running up and down the tunnel without issue. I haven't tried to take apart to clean yet but the bunnies are extremely clean (never anything in the outside area, always using designated space in the hutch), so this isn't something I'm going to worry about on a regular basis.
Review for:
Zippi Tunnel Straight Connector
Amazing product. Only problem was that we found the instructions in the last box we opened by which time we had already put it together
Review for:
Zippi Tunnel Straight Connector
Read more reviews