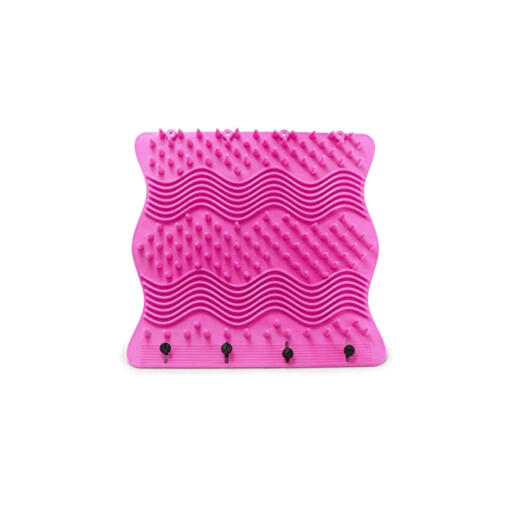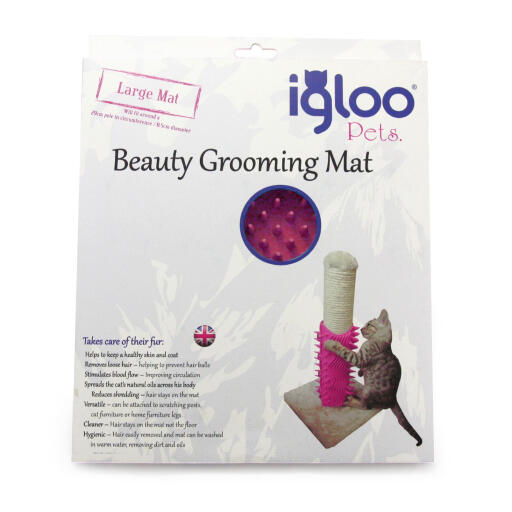 Igloo Beauty Grooming Mat Small Pink
Checking stock in our warehouse...
The Igloo Beauty Grooming Mat is an ideal brush for your pet, if they like to rub against their scratch post or a table leg you can attach this mat for some extra pampering. It removes the loose hair, therefore reducing hairballs and shedding. As they rub against the rubber cones it will massage their skin, stimulating blood flow, improving circulation and will spread your pets' natural oils across their body. All these combined, will leave your pet with healthy skin and a shiny coat. This versatile mat can be used on furniture or an existing scratcher and comes in 2 sizes and 3 colours. The rubber and static caused will keep the hair on the mat but can be easily peeled away and the mat washed to keep clean and hygienic.
Simply wrap the grooming mat around your chosen item such as a scratching post or table leg. Push the black plastic screw through the opposite side of the mat and twist to tighten.
Dimensions: 30cm x 28cm - will fit a post with a circumference of 24cm
Igloo Beauty Grooming Mat Small Pink