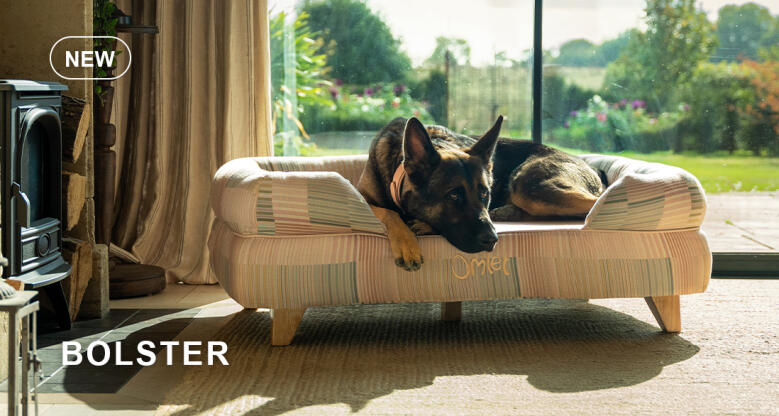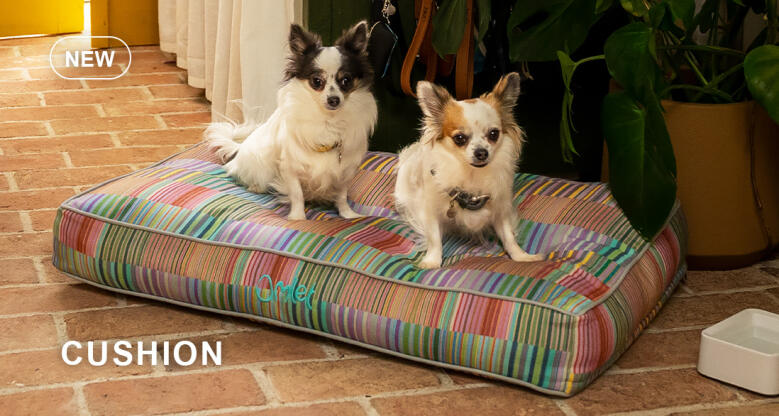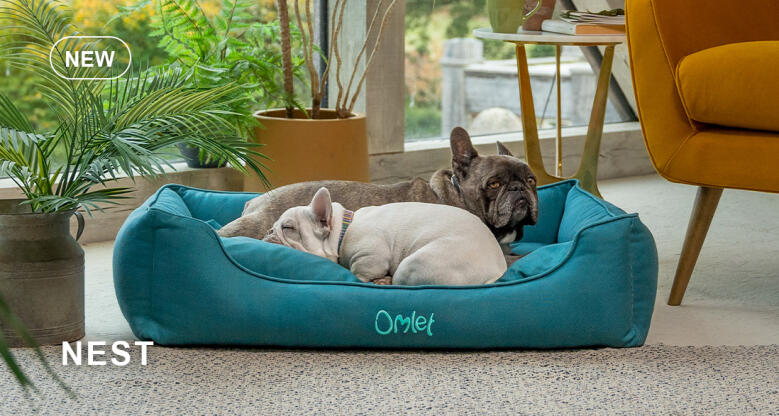 The Gardenia Collection
Introducing a new limited edition collection of designer dog beds in 5 signature prints inspired by our canine companions' favourite place to wander, sniff and play - the summer garden.
Price Range
Enter a min and max price or use the slider.
you've viewed
16
out of
40
products
Summer garden sleeps
Omlet's Gardenia collection of designer
dog beds
takes inspiration from the intricate patterns and delicate blooms of a flourishing summer garden. The bold colours of sweet smelling flowers, the soothing humming of bees carrying nectar back to their hive, and the soft patter of paws against a sun-soaked patio all conjure a feeling of comfort and joy, just like the relationship between us and our canine companions.
4 reasons you need a bed from the Gardenia Collection
Customise: Omlet's designer dog beds lets you customise your dog bed to match your home interior while also reflecting both your and your dog's personality. Get a matching lead, collar or poop bag dispenser to fully complete the look.
Comfort: The memory foam Bolster Bed, the pillowy Nest Bed or the extra plump Cushion bed - whichever bed you choose, we can promise competition-beating comfort and sleep-inducing support.
Washable: When it comes to dog beds, we like to make your life easy. Which is why we created all of our dog beds with removable and machine washable covers. Simply zip the covers off the bed and toss them in the washer to easily clean away the dirt and odours.
Sustainable: Every Gardenia Collection bed cover is made from 100% recycled bottle fabric that is thoughtfully woven into comfortable and durable materials. Good for your dog and good for the planet!
Endless opportunities to personalise
Creating the ultimate comfort for your dog means personalising dreamy sleep solutions specific to their needs. Layer your dog's slumber with a
soft and snuggly dog blanket
for that added warmth or cosy up their sleep quarters by placing their bed in a
dog crate
. At Omlet, we believe where your dog sleeps matters so we created products that matter most to them.
Accentuate with accessories
Accessories make everything better - especially dog walks! The Gardenia Sage, Gardenia Porcelain and Prism Kaleidoscope prints are also available in matching collars, leads and poop bag holders, beautifully crafted with the same sustainable fabric in combination with unique apple leather details.
How Omlet brings you closer to your dog
As pet parents ourselves, we know that our dogs are not our whole world, but to them, we are the only world they know. We questioned how we could bring a sense of that shared wonder and joy in a way that both pups and people could embrace. Gardenia is not just a designer pattern that looks good in your home and under your sleeping dog. These signature prints are reminders of the connection and joy that we are privileged to share with the ones that love us the most.