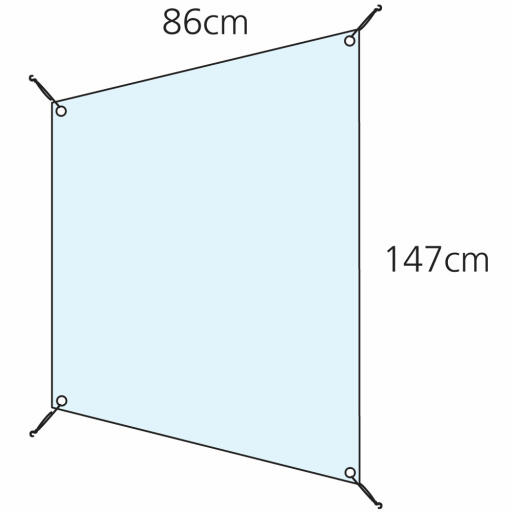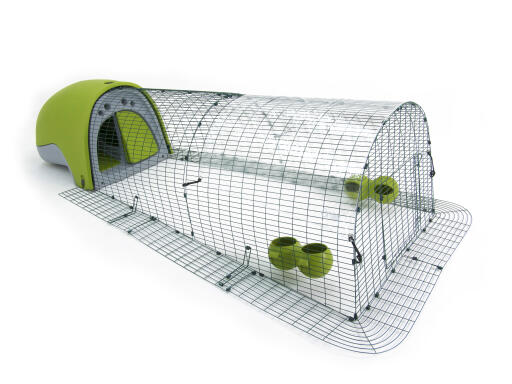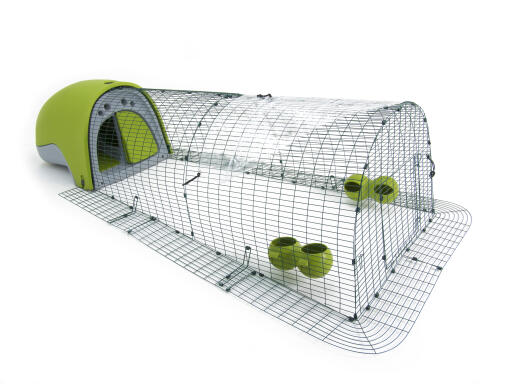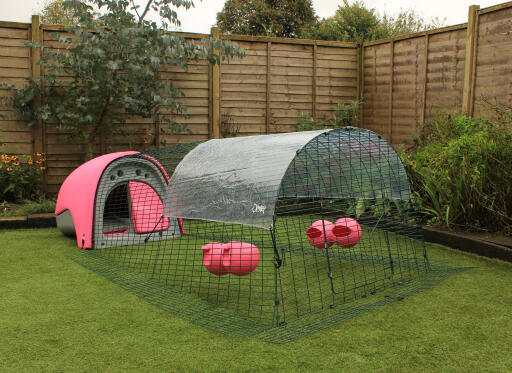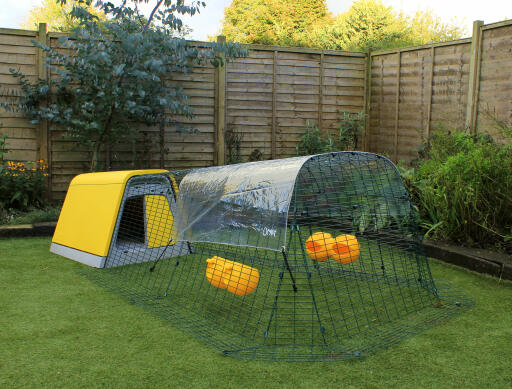 Checking stock in our warehouse...
£16.95
This product will cover approximately half of your Eglu Go Run, providing your chickens with a dry, shady area to sit in when they want protection from the sun or rain. Your hens will still have a sunny area to stay in if they choose. This cover is made from thick, clear plastic, allowing sunlight through whilst keeping the rain, hail and snow out. Cover measures 86cm x 147cm. Complete with bungee hooks for attaching to the run. Exact material and eyelet specification may vary.
Clear Cover for Eglu Go - Half Length
Great cover to keep run dry and still bright
This is perfect for the eglu run as it keeps chickens and run dry but still allows sunlight through for the chickens
Review for:
Clear Cover for Eglu Go - Half Length
The clear cover is amazing, it has kept the run dry in even really wet conditions. It is a great accessory to the best hutch I have ever had.
Review for:
Clear Cover for Eglu Go - Half Length
Adequate in the short term
We bought two (as the best option we could see on the Omlet site) to fit over an Eglu Go-Up and try and prevent the ground looking like the Somme. They have certainly improved the situation with all the rain we've been having lately so thats the good news. However, the eyelets have rusted within a few weeks. Due to the design of the go-Up the rain still get's in under the coop and around the edges of the cover so the ground is still fairly wet and muddy. The "Clear" plastic is now filthy as the chickens flick muck around (admittedly we could take the covers and wash them down). In the short term the covers have improved the situation for the chickens. Longer term I will probably build a permanent roof structure over the top of the Go-Up and run to keep the chickens dry and mud free.
Review for:
Clear Cover for Eglu Go - Half Length
Read more reviews