Join in Omlet's Great Golden Egg Hunt and Win your Breakfast!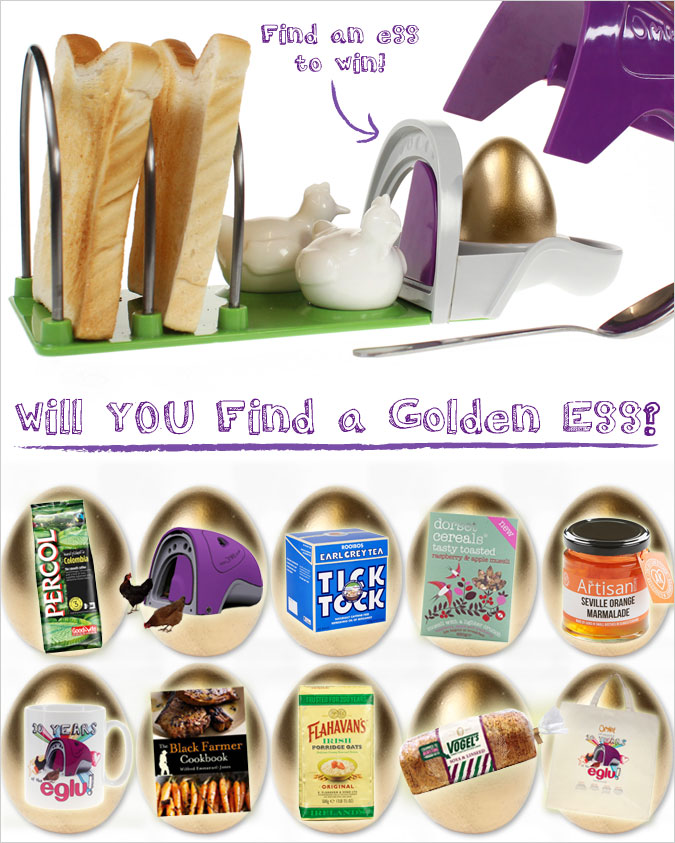 Omlet's Great Golden Egg Hunt
To celebrate 10 years of Omlet, we are eggstatic to be unveiling the Eglu Egg Cup – a miniature replica of the original Eglu Classic, for your boiled egg. The Eglu has been eggsibited all over the world, and now you can display a little piece of design history in your own home. Available as an egg cup, or a set with toast rack run and salt & pepper chickens, this is the perfect way to enjoy the simple pleasure of eating a boiled egg in style. Spreading a bit of Willy Wonka magic, we have hidden 100 golden eggs in the first 1000 Eglu Egg Cups and Breakfast Sets, each relating to a breakfastastic prize. Will you be the lucky winner of a real Eglu Classic Chicken House and be treated to fresh eggs every day? A jar of marmalade perhaps? Or a loaf of bread to henjoy with your boiled egg? There's a 1 in 10 chance of winning one of these
tea'rrific prizes
.
Pre-Order your Egg Cups now to join in Omlet's Great Golden Egg Hunt
!