The Omlet Club
The Omlet Club is the friendliest, most welcoming place on the internet to get advice on your bees and chickens.
See More Customer Images on our Gallery…
Walk in Chicken Runs Now at New Price!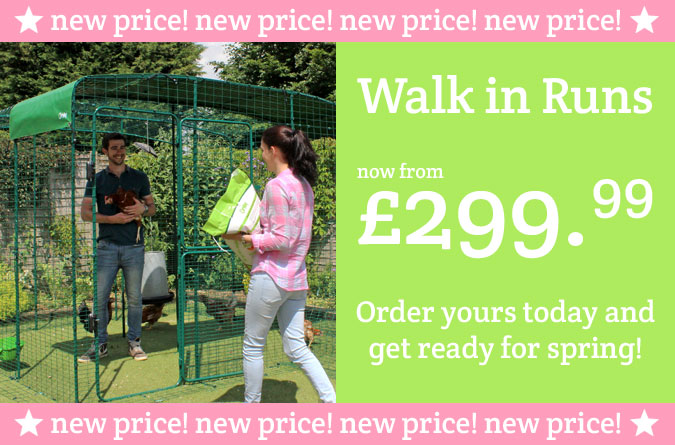 Hello,
Spring is nearly here and it's the perfect time to treat your hens to a Walk in Chicken Run.
Available in a range of sizes to suit your garden, these Runs can be used alone or with your current chicken coop. They give your hens more space to free-range safely, while allowing you to walk inside and spend time with your pets.
The Walk in Chicken Run is now available at a new price direct to you. A lo-rise version starts at just £299.99 and a hi-rise version (as pictured) starts from just £399.99.
Order your Walk in Chicken Run today and if you are within our van delivery area we can even set it up for you!