If you can't make it to the slopes this weekend make a lemon meringue pie instead. You can create your own miniature snowy mountain adventure based on the Dolomites, Rockies or even the mighty Himilayas.
Like skiing, it takes a bit of practice to get it right but once you do your friends will be amazed at the ease with which you slice your way through the pie. Serve with a big scoop of vanilla ice cream.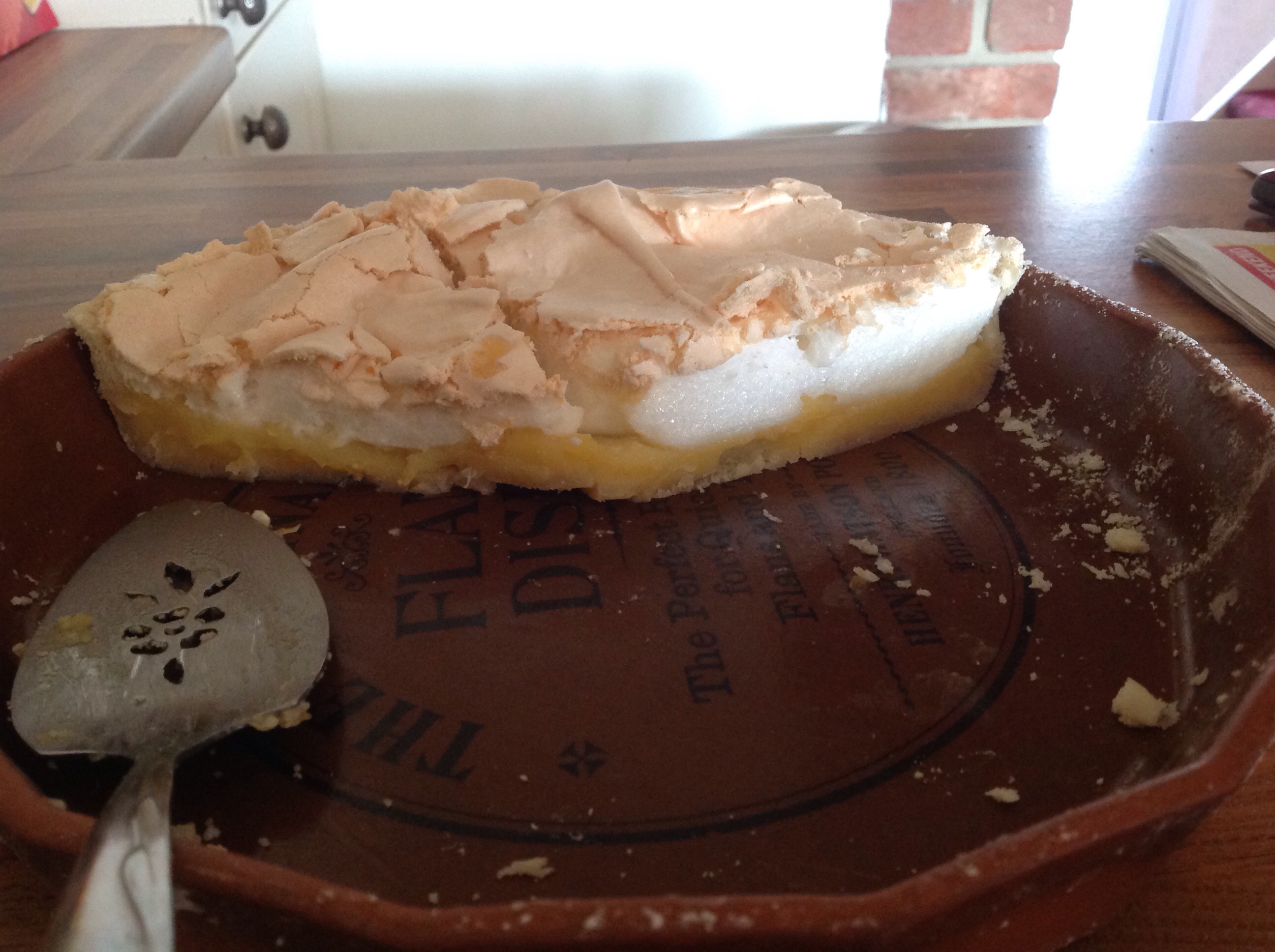 Lyse Lemieux's eggciting Lemon Meringue Pie looks delicious
Equipment
20cm pie tin
Electric whisk
Scales
An oven pre-heated to 200 degrees C (gas mark 5)
Ingredients
Rind and juice of two unwaxed lemons
3 homegrown egg yolks
3 tablespoons of cornflour
275ml of water
50g caster sugar
40g melted butter
A packet of shortcrust pastry
For The Meringue
The whites from the 3 eggs
120g caster sugar
Method
Roll out the pastry to 3mm thickness and press into the tin, prick all over with a fork and leave a good overhang (ie 4cm) as it will shrink in the oven. Bake for 15 minutes, take it out and turn the oven down to 150 degrees C (gas mark 2).


To make the filling, add enough of the water to the cornflour and sugar to make a smoothe paste. Heat the rest of the water in a pan with the lemon rind. Simmer for a minute then pour onto the cornflour paste. Return this mixture to the pan over a low heat and cook, stirring constantly. All of a sudden it will go quite stodgy, allow to simmer like this for a minute. Now beat in the egg yolk, then the lemon juice and finally the butter. Pour this deliciously thick lemony mixture into the baked pastry.


Use a big bowl and make sure the whisk and bowl are dry and grease-free. Whisk the whites on high speed for about a minute, when they are done you should be able to turn the bowl upside down without them falling out. If your egg white does remain in the bowl, whisk again and add the caster sugar a quarter at a time. When the sugar is all combined use a big metal spoon to style your mountain range. Don't leave any of the lemon mixture showing.


Bake in the oven for about 35 minutes until the top is light brown. It is best to leave the pie to cool for an hour before eating as this will ensure the lemon filling is set.