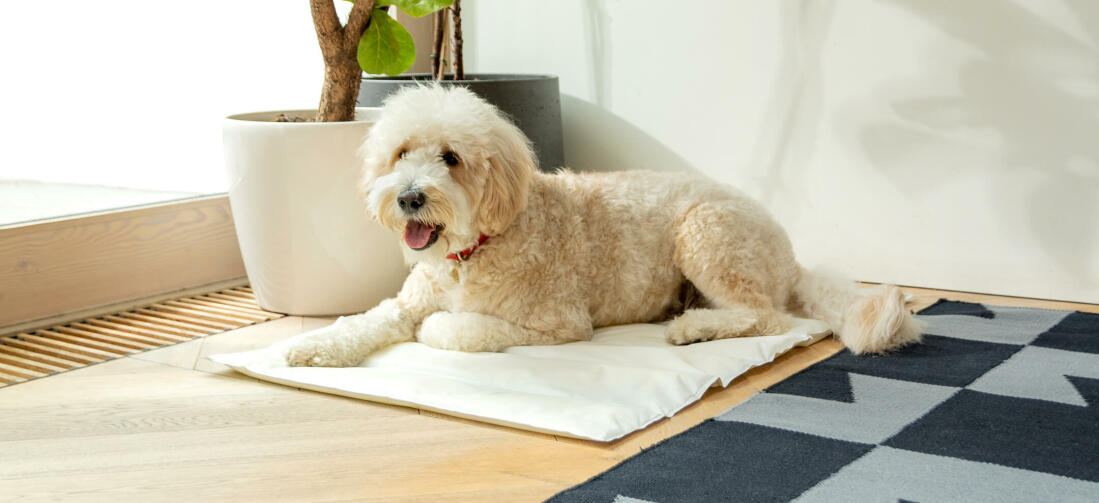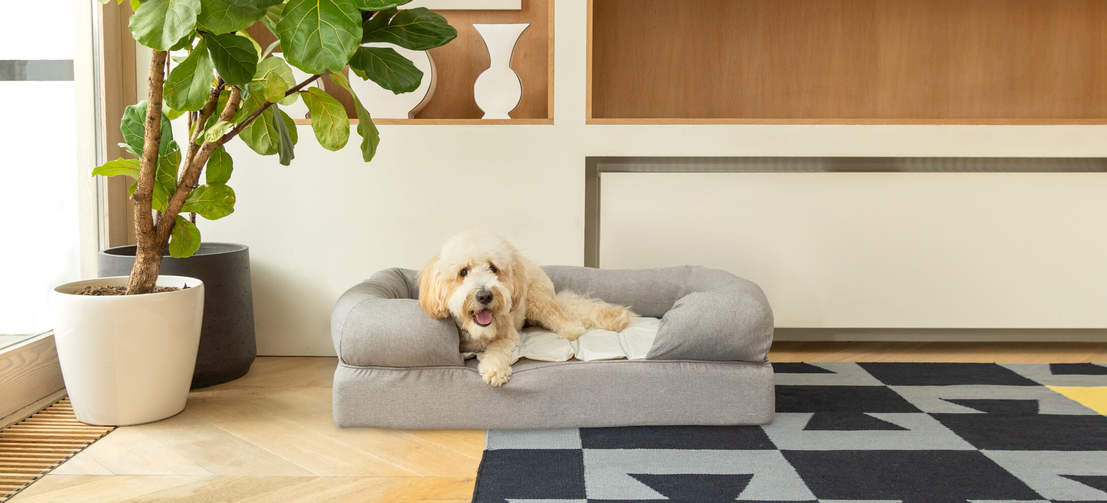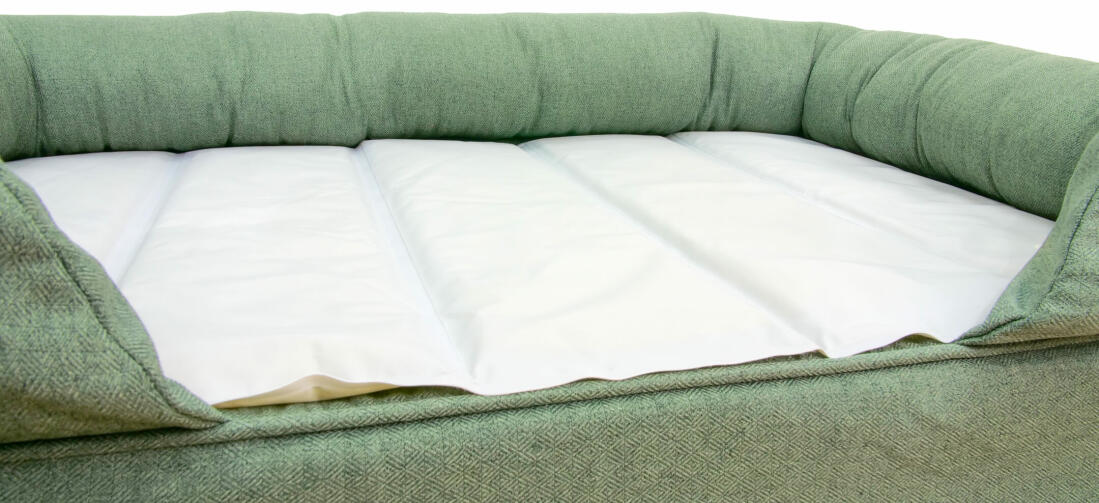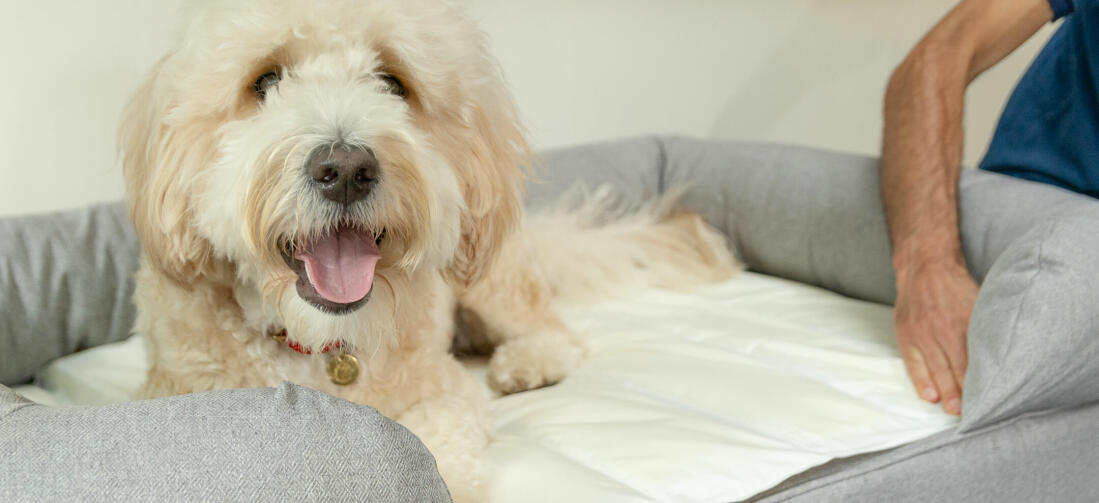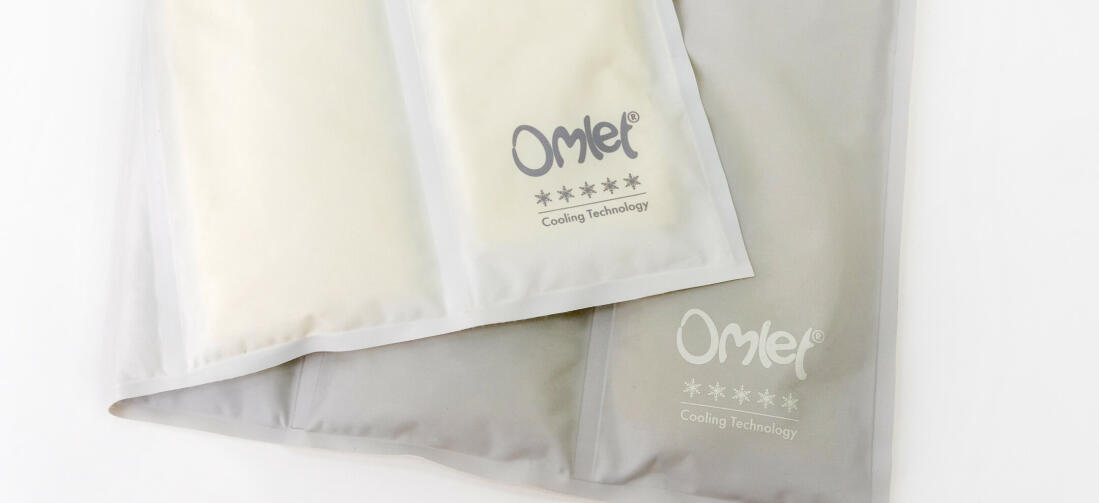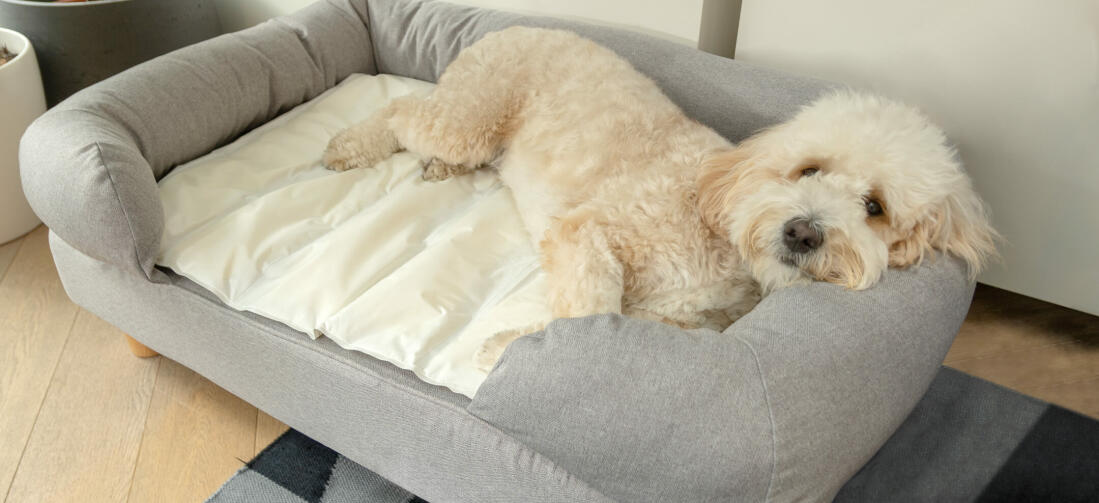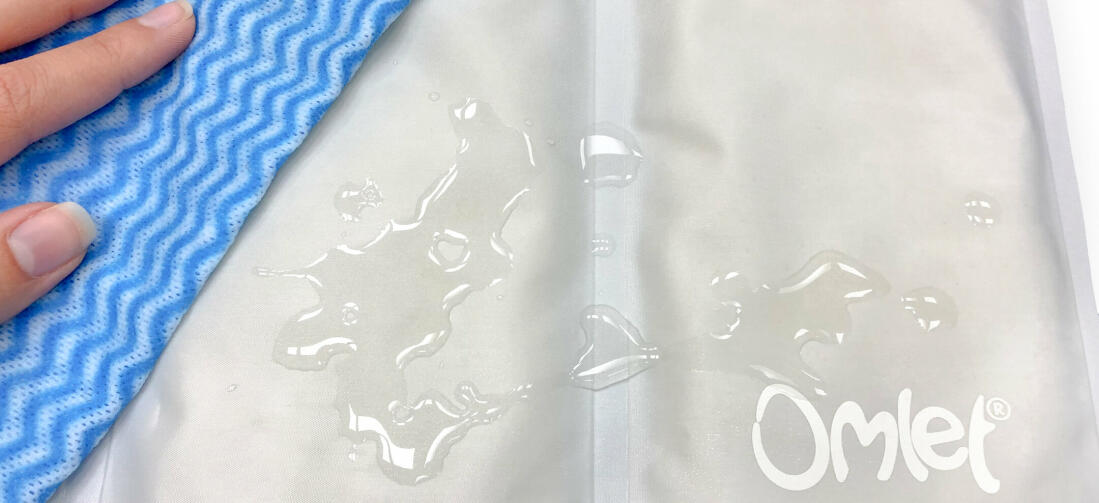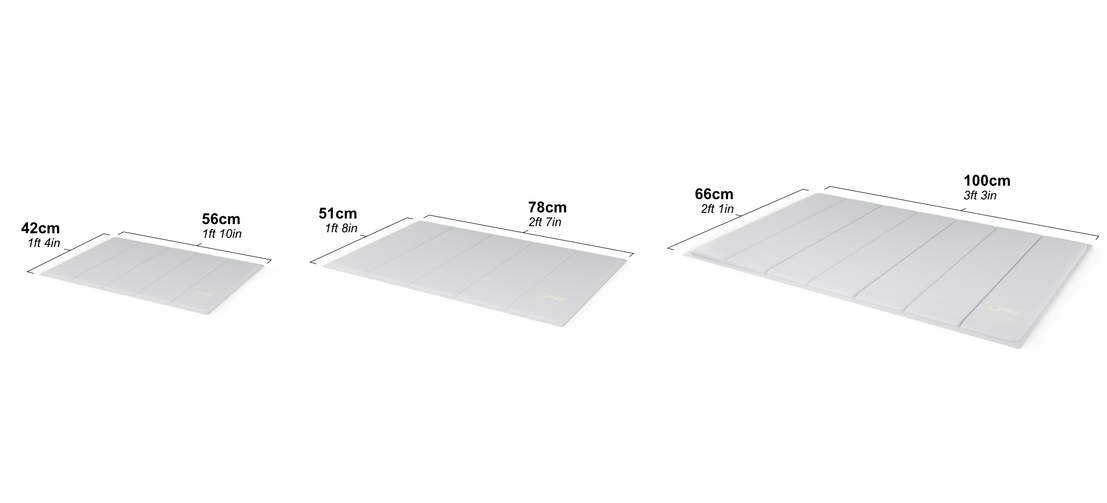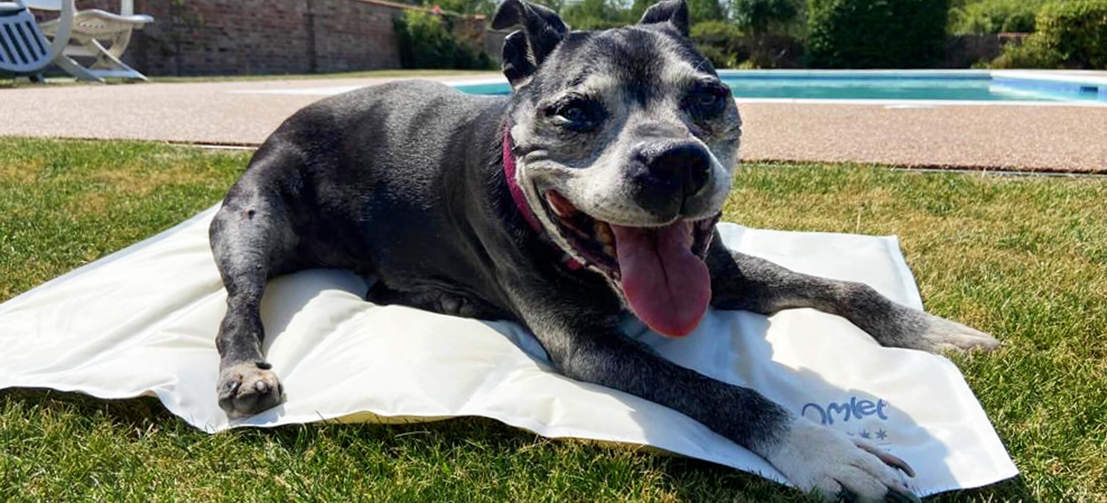 Omlet Cooling Mat for Dogs
The Omlet Cooling Mat for Dogs with memory foam and self-cooling gel provides a cool surface for pets to relax on in the hot summer months, without the need for refrigeration.
Keeps Dogs Cool in Summer for Up to 3 Hours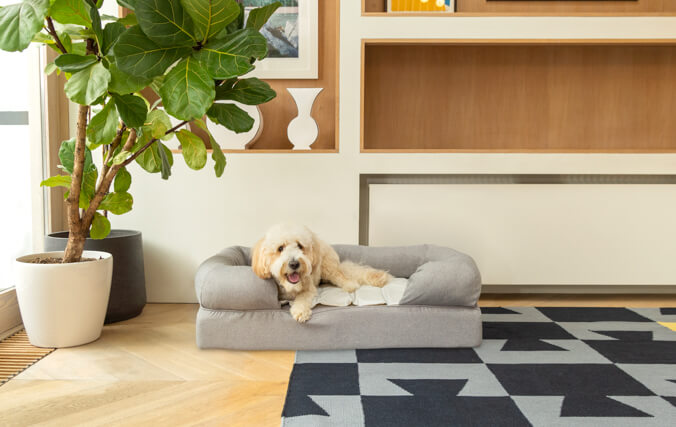 The Cooling Mat is lightweight and portable, and will keep your pet cool for up to 3 hours.
The Omlet Cooling Mat is made from a highly conductive material that absorbs heat from your dog to help keep them cool for up to 3 hours. Much more effective than a fan blowing air, the cooling mat will quickly bring your dog's temperature down. Your dog will love flopping on their cooling mat to relax and cool down after a long afternoon of running, jumping and playing outside.
Unlike other cooling mats, the Omlet Memory Foam Cooling Mat has a closed cell structure rather than one big area. This stops the gel from being pushed out from under your dog when they lie on the mat. Keeping more cooling gel where you want it - in contact with your pet.
Self-Cooling Gel Doesn't Require Refrigeration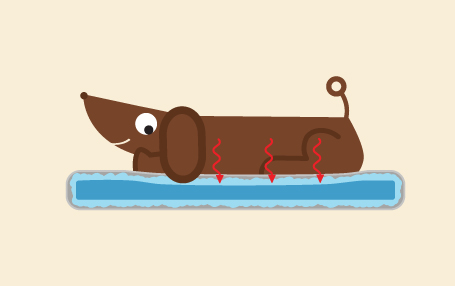 The clever design means the mat absorbs body heat from your dog and doesn't require refrigeration or electricity to stay cool.
The mat does not require electricity, refrigeration or freezing to be efficient at reducing your dog's temperature, making it the perfect portable cooling solution for your pet.
The mat does not only prevent dehydration and overheating in summer, it is also great for dogs with sore muscles and joints, or those who are recovering from surgery. The Omlet Cooling Mat is also ideal for use in dog crates, such as the Fido Studio and Fido Nook, and as it's so lightweight and portable you can easily fold it up and take it with you when you travel to keep your dog cool on visits to the vet or summer camping trips!
Memory Foam Mat for Ultimate Comfort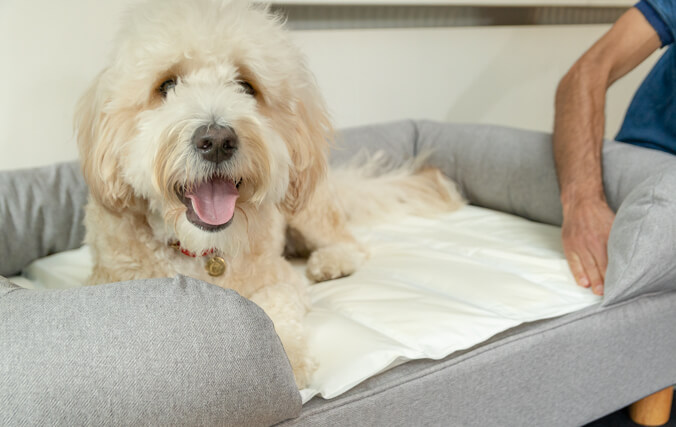 You can fit the Cooling Mat onto the luxury Bolster Beds for added comfort, however the memory foam makes sure it's comfortable on all surfaces.
The Omlet Cooling Mat uses premium memory foam to ensure a comfortable place for your dog to settle. The memory foam mat will cushion your dog's body and support their joints so they can fall into a deep sleep and dream of all their favourite things!
For even more comfort, you can fit the Cooling Mat to the deluxe memory foam Bolster Dogs Beds from Omlet by tucking the mat under the bolster cushion around the bed. Your dog can enjoy all the benefits of a luxury, snug bed, while gently cooling down and relaxing after a warm day's play.
"It took a bit of time for our Freddy to get used to the mat, but he is loving it now! It keeps him cool for a few hours. I was greatly surprised with its quality!"
Sophisticated Colour to Suit Any Home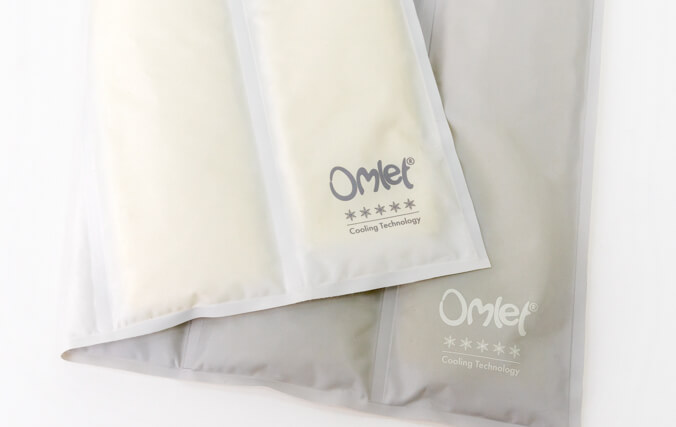 You can choose between light grey and smooth cream to make the mat blend into your home beautifully.
Unlike other basic mats, the Omlet Cooling Mat is dual sided with two different, modern colours, so you can choose a side which best suits your home or your dog's bed. On one side is a sophisticated, light grey, and on the other a subtle, simple cream. Both colours are ultra stylish and look great in all interiors.
Easy to Clean, Simply Vacuum and Wipe Surface
The cooling mat can easily be wiped down to get rid of water, dust and pet hair.
You can easily clean your dog's Cooling Mat to maintain a hygienic surface by simply vacuuming any dust, pet hair or mud from the mat, and wiping clean with a pet safe disinfectant. Leave to dry before letting your dog back on their favourite summer accessory.
Non Toxic Gel, Rip Resistant and Waterproof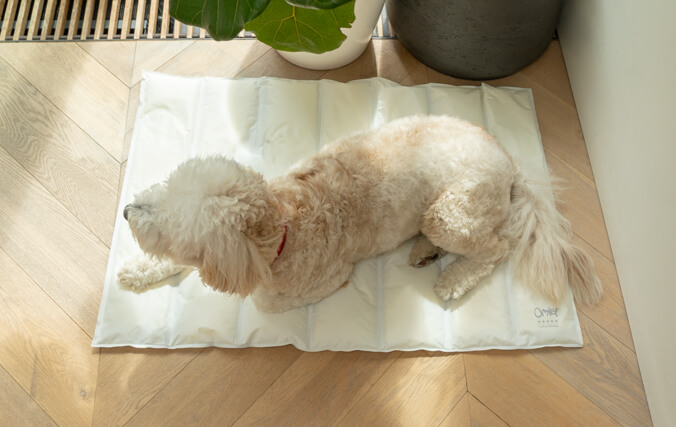 Dogs of all ages will love chilling on the rip-resistant mat.
The self-cooling gel is non-toxic, so it is safe to use with dogs of all ages, including puppies. The mat is also rip-resistant and waterproof, to ensure longevity and guarantee use both indoors and outdoors for many summers to come!
Which Size Shall I Choose for My Dog?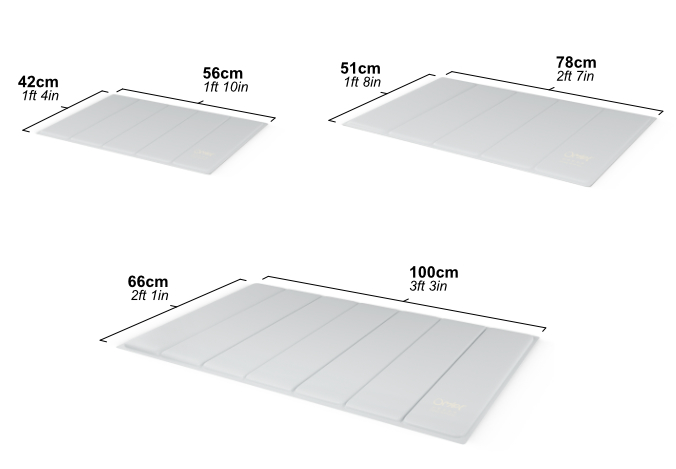 Available for dogs of all sizes, see the dimensions above to find one that suits your dog.
It is important to choose a Cooling Mat which is large enough for your dog to lie on comfortably without hanging over the edge, so that the mat can work efficiently to cool your dog's whole body. Choose an Omlet Cooling Mat from three sizes to suit your dog's breed.
The Small (fits a 24 in Dog Crate / Fido Studio 24 / Fido Nook 24 / Fido Classic 24 / Fido Sofa Frame Small) is perfect for smaller dog breeds up to 18kg like Yorkshire Terriers, Cavapoos and French Bulldogs
The Medium (fits a 36 in Dog Crate / Fido Studio 36 / Fido Nook 36 / Fido Classic 36 / Fido Sofa Frame Medium) suits breeds from 19-27kg such as smaller Beagles, Spaniels and Labradoodles.
The Large (fits a 42 in Dog Crate) is designed for breeds from 28-40kg like Labradors, Dobermanns and German Shepherds, or if you have two smaller dogs that like to share a large dog bed.
Dimensions:
Omlet Cooling Mat for Dogs Small - 420 x 560 x 5mm
Omlet Cooling Mat for Dogs Medium - 510 x 780 x 5mm
Omlet Cooling Mat for Dogs Large - 660 x 1000 x 5mm
Specifications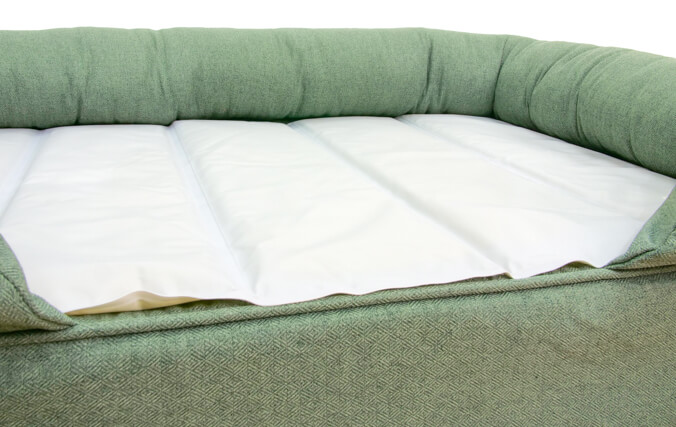 When your dog is not enjoying the cooling mat it can easily be folded up and stored in dry, cool place, ready for the next hot day.
Storage instructions:
When not in use, store in a cool area below 25 degrees celsius. Although the mat is self cooling, you can place the mat in a fridge for up to an hour for longer lasting relief, as required. Do not give the cooling mat to your dog immediately after being in the freezer, as the initial temperature may shock your dog.
Keep out of the reach of children.
Materials:
Rip Resistant and Waterproof Polyester
Non-Toxic Gel Filled Memory Foam

PLEASE NOTE - Although rip-resistant, the cooling mat can be damaged by sharp items, including teeth and nails. Please trim your pets' nails regularly and keep an eye on them while they are using the mat to minimise the risk of damage.
Stop using the cooling mat in case of damage or leakage.
Omlet Cooling Mat for Dogs
If I could, I would give it MORE stars
I own two samoyeds and have no air conditioning in California. Originally, I didn't expect much from these mats other than a somewhat plastic thing to lay down on our carpet. I was absolutely blown away by the quality of the product (my husband even wants to place these mats in bed to cool US off!). We bought 4 mats - my older Samoyed instantly fell asleep on one, while my new puppy (after trying to eat it) slept through the night and didn't make a fuss. It's definitely holding up to being waterproof after a few accidents from the pupper!! I am definitely buying more...
Review for:
Omlet Cooling Mat for Dogs Large - Grey and Cream
This reviewer has 2-4 Samoyed pets
My pup has three of these and on hot days she rotates from one to another.
Review for:
Omlet Cooling Mat for Dogs Large - Grey and Cream
This reviewer has 1 Samoyed pets
Lovely and thick and squishy
Our new dog refused to sit on the old blue thin cooling mats so I had the excuse to buy this nice thick cream/grey mat which looks so much better in the room 😆 It is lovely and squishy and cool for him
Review for:
Omlet Cooling Mat for Dogs Large - Grey and Cream
This reviewer has 1 Labrador pets
Not only does this cool mat do the job it also looks brilliant. We have brought many cool mats for our dog and the gel moves all over the place as well as them splitting after time. Omlet's mat is far more superior and has a generous level of gel inside to help keep our pup cool. We are very impressed with the product and will be purchasing more. Thank you Omlet!
Review for:
Omlet Cooling Mat for Dogs Large - Grey and Cream
This reviewer has 1 Bernese Mountin Dog pets
Perfect for my boy in the hot weather!
I bought this cooling mat for my dog and was amazed at the superior quality of it when it arrived. I took it out of the packaging and it felt cold on my knee. Perfect for my boy in the hot weather. It knocks other cool mats I've owned into a cocked hat!
Review for:
Omlet Cooling Mat for Dogs Large - Grey and Cream
This reviewer has 1 Border Collie pets
Read more reviews