Plastic Chicken Coops
Omlet's plastic chicken coops stand out in the world of hen houses. They are expertly engineered and designed to provide superior insulation and protection for your flock. Our strong plastic coops minimise the amount of time needed for cleaning. Gone are the days of labour intensive wooden coops – the future of chicken keeping is here in our easy to clean, zero maintenance chicken coops.
Eglu Cube
Spacious design for up to 10 chickens, with or without run
From £729.00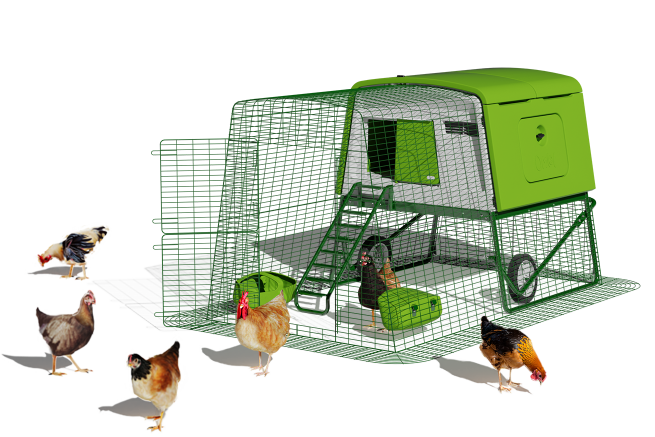 Eglu Go Up
Elevated design for up to 4 chickens, with or without run
From £469.00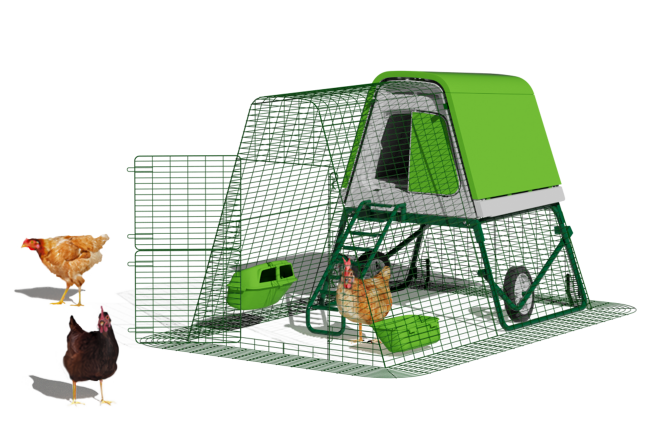 Eglu Go
Moveable design for up to 4 chickens, with or without run
From £379.00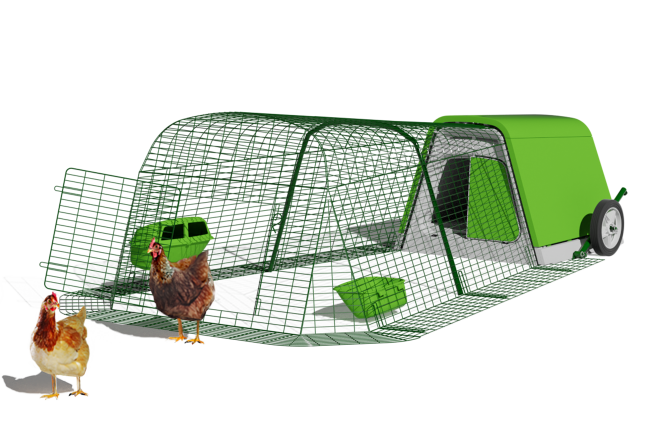 Eglu Classic - Plastic Chicken Coop
Easy to clean, complete chicken coop package for up to 4 hens
From £479.00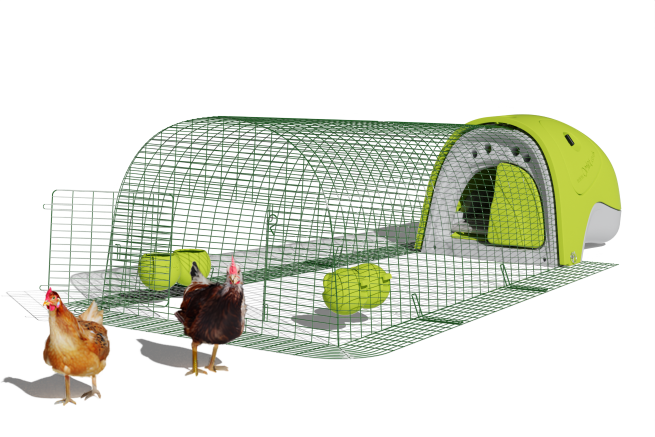 A plastic chicken coop for every flock
Whether you're new to keeping chickens, or are a seasoned flock raiser, there's an Omlet
chicken coop
for every stage of your journey. Our chic designs make our plastic chicken coops an instant choice for any
garden chicken keeper
, complete with:
Convenient access panels
Unique coop door closing mechanisms
Ingenious safety and insulation methods
3 reasons to buy a plastic chicken coop from Omlet
Large chicken coops comfortably house flocks of up to 10 small breed chickens
Mobile chicken coops are ideal for smaller yards or flocks, or for areas that regularly experience severe weather events
Hen houses without attached runs offer additional roosting space or nesting areas for larger flocks
Create the ultimate space for your chickens
Chicken keeping is a unique experience for everyone, but we've laid the foundation for successful flock raising. Our plastic chicken coops keep your hens warm in the winter and cool in the summer. They are predator resistant, and can be customised to fit any style or routine.
Chicken keeping expertise at the highest level
At Omlet, we relentlessly pursue solutions to the questions we constantly raise. The craftsmanship found in our plastic chicken coops is a culmination of our findings, and the results are extraordinary. Enjoy chicken keeping the Omlet way. Stress-free, in any space and with any level of experience.