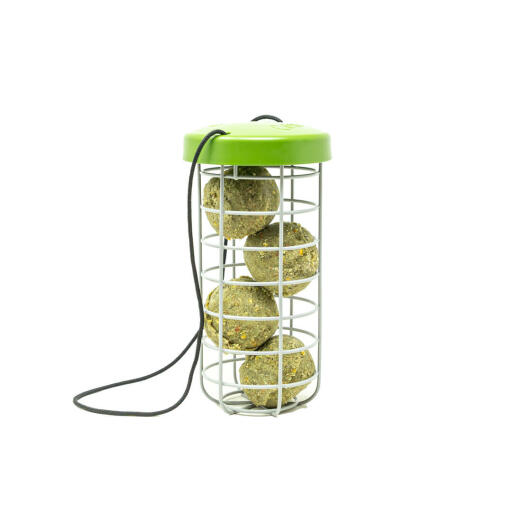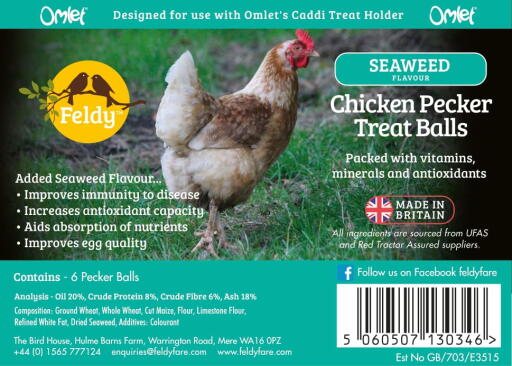 Caddi Treat Holder & Feldy Seaweed Chicken Pecker Balls
Checking stock in our warehouse...
Entertain your hens with our new pack of 6 Feldy Seaweed Sprout Chicken Pecker Balls and our famous Omlet Caddi Treat Holder!
Feldy Chicken Seaweed Pecker Balls are high quality, high energy and highly tasty! The feed balls are firm in nature and have been designed for maximum longevity in all weather conditions.
These deliciously green feed balls contain aniseed and herb to make them irresistible to chickens. When fed regularly they help to improve your flock's general condition, feathering and health and feature added calcium for the production of top quality eggshells. All ingredients are sourced from UFAS and Red Tractor Assured suppliers.
<!
Caddi Treat Holder & Feldy Seaweed Chicken Pecker Balls