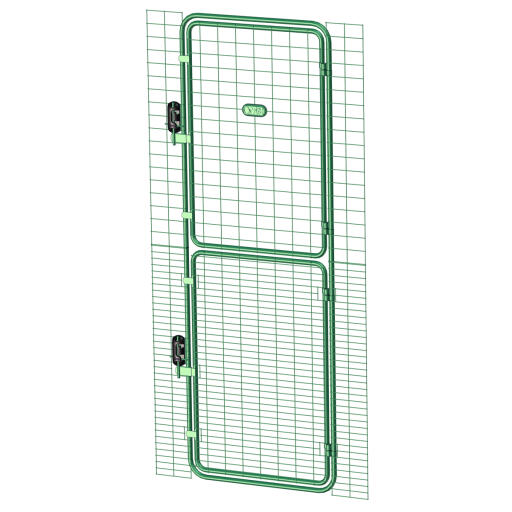 Checking stock in our warehouse...
£140.00
This package includes the full height door for the Outdoor Pet Run including both top and bottom doors.
You will receive 1 x Outdoor Pet Run Box B and 1 x Outdoor Pet Run Box D.
Outdoor Pet Run - Full Height Door
We bought a full height Omlet balcony catio for the front porch, then used this door unit plus some vinyl coated wire to turn our gazebo at the end of the porch into a second catio. The two are connected via ramp and walkway, and Nikki loves her new outdoor spaces… especially having her humans join her in the rocking chairs. Absolutely love the quality of Omlet products, ease of set-up, and clever engineering.
Review for:
Outdoor Pet Run - Full Height Door
This reviewer has 1 House Panther (black pets
Write a Review