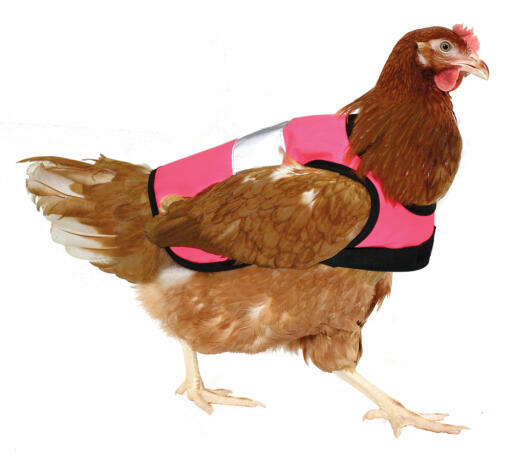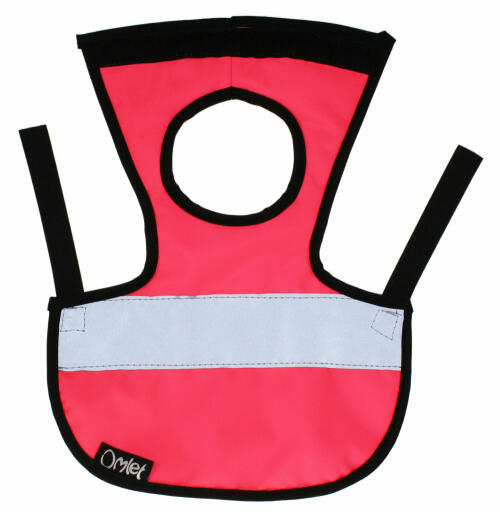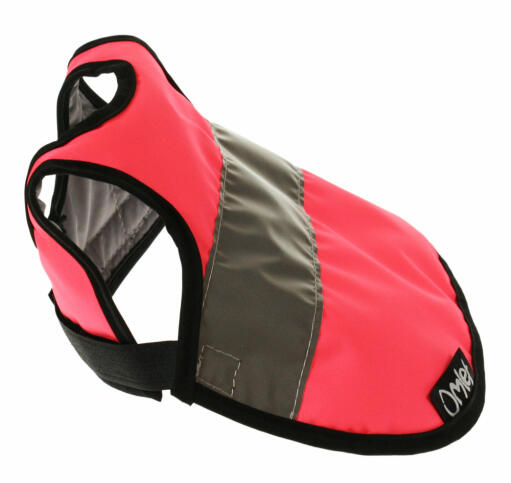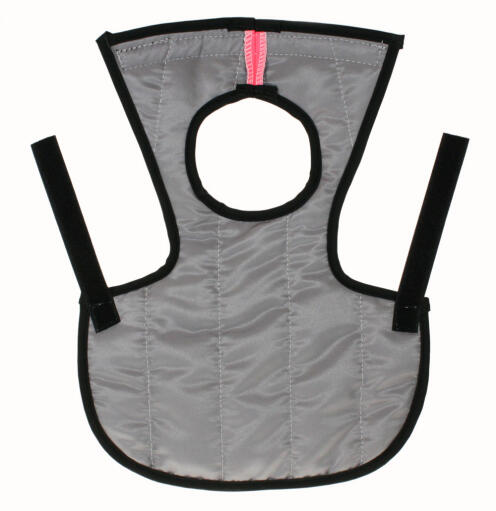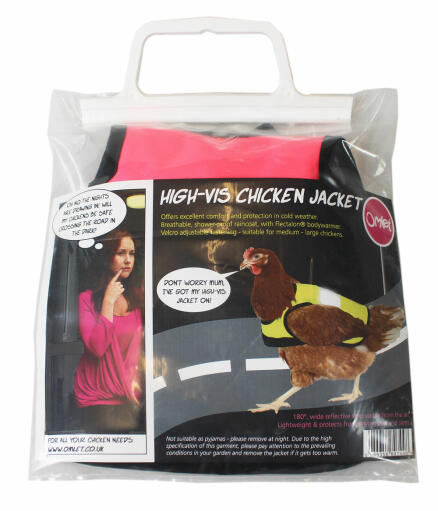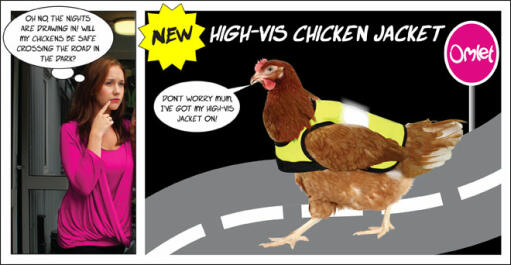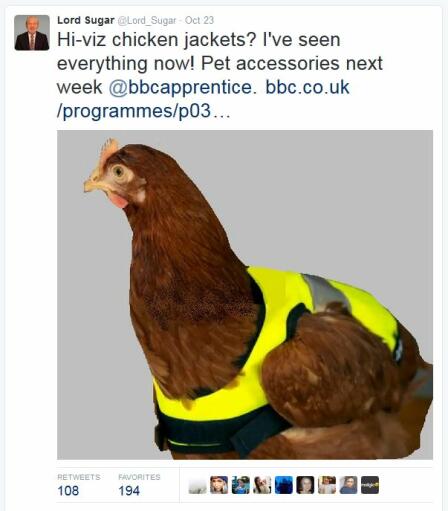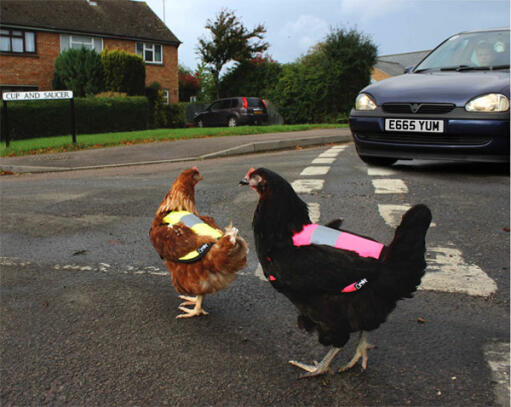 Checking stock in our warehouse...
£9.99
These products appeared in series 11 of "The Apprentice".
Worried about your chickens now that the cold, dark nights are drawing in? Don't panic, because the High-Vis Chicken Jacket has arrived. Available in two colours, pink and yellow, or as a twin-pack, this health and safety gilet will make your pets visible on the darkest days, while protecting them from the rain and sleet. The High-Vis Chicken Jacket is easy to use. Just gently put your chicken's wings through the arm holes and fasten at the front. The velcro fastening is adjustable, allowing for the perfect fit so that your hen is comfy and the jacket contains an inner bodywarmer for insulation. The High-Vis Chicken Jacket:
Offers excellent comfort and protection in cold weather
Breathable, showerproof fabric
Adjustable velcro fastening, offering comfort and extreme manouverability
180 degree, wide reflective strip visible from the air
Offers protection from dirt
Please note, the High-Vis Chicken Jacket is not suitable as pyjamas - please remove at night. Due to the high specification of this garment, please pay attention to the prevailing conditions in your backyard and remove the jacket if it gets too warm.
Pink High-Vis Chicken Jacket
Great product! Our chickens love it!
We bought this a while ago and our chickens are happy to wear it.
Review for:
Pink High-Vis Chicken Jacket
My chicken loves this jacket! it is pink. She wears it in winter and shows all the other hennys! She is the only one who will wear it. The others never use it. Her name is cinnamon.
Review for:
Pink High-Vis Chicken Jacket
This reviewer has 1 Speckled sussex, amo pets
Excellent service and item, thank you very much. Bought in preparation for rescue hens, in case they don't have feathers.
Review for:
Pink High-Vis Chicken Jacket
Lifesaver for my bird with back injury
I was so pleased to find this jacket. One of my girls got attacked by rats in the night (it's very unusual but had let it get out of control not realising the threat to my birds). Whilst her deep back wound was healing had thought I would have to mess up the pecking order by isolating her until I found this great product. She hated it at first but soon realised it wasn't prey!! It's been a lifesaver as it's now healed but kept the flock united and safe and are useful to find them when they hide in the shrubs as often happens. Also found amazing bumblefoot boots made for birds with google search - in US , that protect the dressings after op from getting wet and cushion the sore foot (Birdie Booties) neoprene with velcro fastenings for ducks and hens - just thought I'd tell fellow hen lovers as I found them by chance google search on hen forum and work a treat too and no I don't own the Co!! Love my Omlet jacket - thank you for a fantastic idea - my neighbours think I'm crazy with my hens but I love my rescue girls - great to see them happy after horrid life first.
Review for:
Pink High-Vis Chicken Jacket
Great service from Omlet. Hi Viz chicken coat was great & very useful during the very cold week. My rescue hen who came with no feathers looked very warm & comfortable in the jacket. May need to buy more for the hens next winter.
Review for:
Pink High-Vis Chicken Jacket
Read more reviews