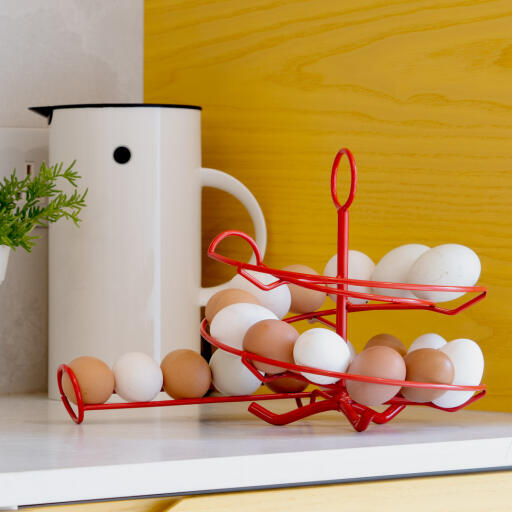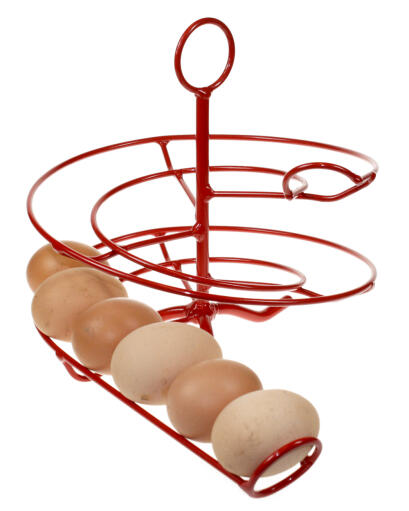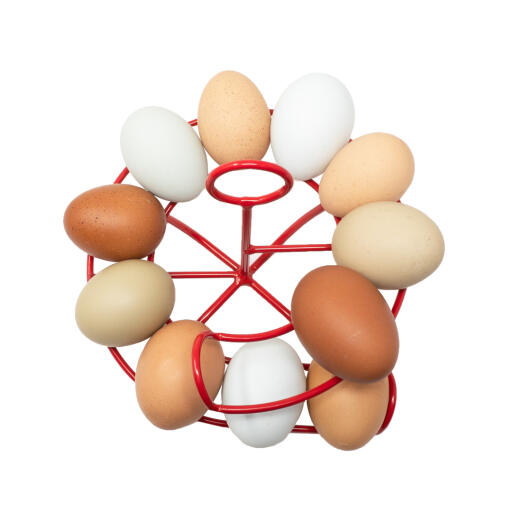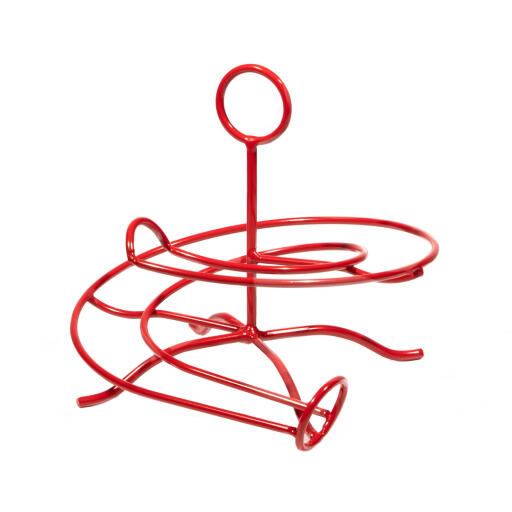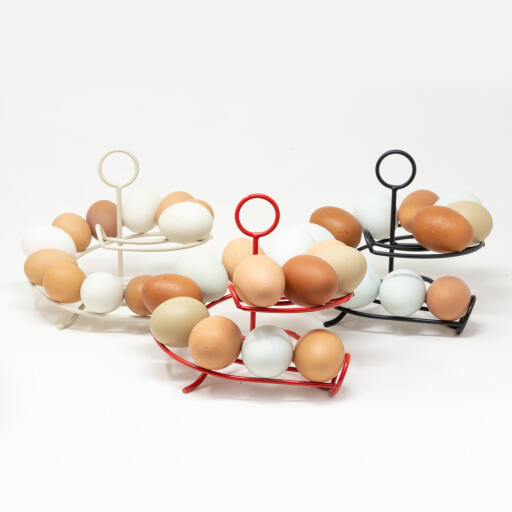 Egg Skelter 12 Eggs - Red
Checking stock in our warehouse...
£10.95
Whether you're a chicken keeper, a keen baker or a busy Mum, you've probably got a constant supply of eggs in the kitchen. The Egg Skelter is the perfect egg holder for keeping those lovely eggs in order, at room temperature and proudly on display. This spiral egg container is now available for 12 eggs, 24 eggs or 24 bantam sized eggs, and it stores them in date order to ensure you use the oldest egg first.
Egg Skelter 12 Eggs - Red