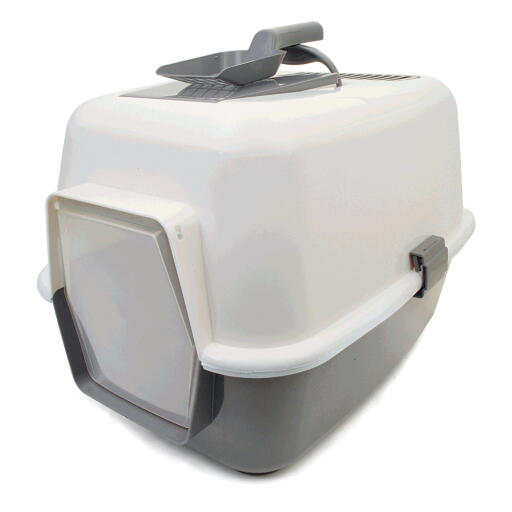 Enclosed Cat Loo With Door & Scoop
Checking stock in our warehouse...
The Enclosed Cat Loo offers an alternative to traditional 'open' litter trays providing your cat with an enclosed space in which to do it's business. This has a number of benefits particularly in terms of appearance, with unsightly litter material no longer on display within the house. Fitted with activated carbon filters and offering an enclosed litter environment, this cat loo also helps to protect against unpleasant odours and provides an altogether more sanitary environment in the area where the litter box is situated.
Featured within the design of the Enclosed Cat Loo is a translucent entry door that swings gently open in much the same manner as a traditional cat flap. The top of the Cat Loo is easily removable for when the litter needs refreshing and an integrated litter scoop is even included for added sanitation and convenience.
Approximate dimensions: 60 x 40 x 38cm.
Enclosed Cat Loo With Door & Scoop