So you're moving house, congratulations! If you're relocating with your cat then don't worry. We understand that the first thing you might think about is whether your cat might struggle to find her way back to your new home, but we can help you with this. We also have a very special tip for you involving butter and your cat's paws…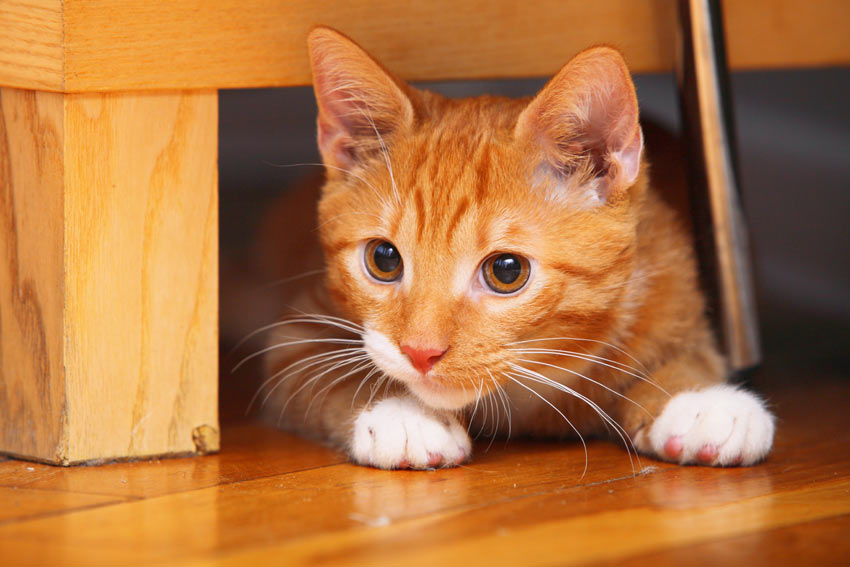 A beautiful ginger and white kitten hiding under the furniture
Cats are territorial and naturally want to return to their old territory when you move house. Below are the steps you can take to minimise the chance of this happening.
Microchip Your Cat And Give Her A Collar
Now more than ever it is paramount that your cat has some form of identification. Preferably a microchip and a safety release collar with a tag. If your cat is already microchipped then make sure the information is updated to the address you are moving to.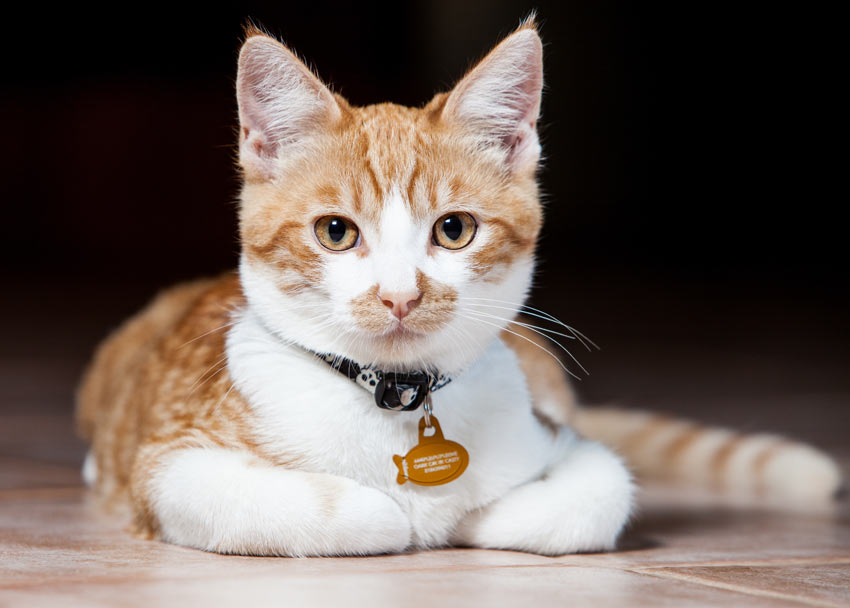 A ginger and white cat wearing a collar and tag
Packing
Whilst you are packing, secure your cat in a quiet room with water, a litter tray and her travel box. Wait until you arrive at your new home before feeding your cat otherwise you run the risk of a toilet accident.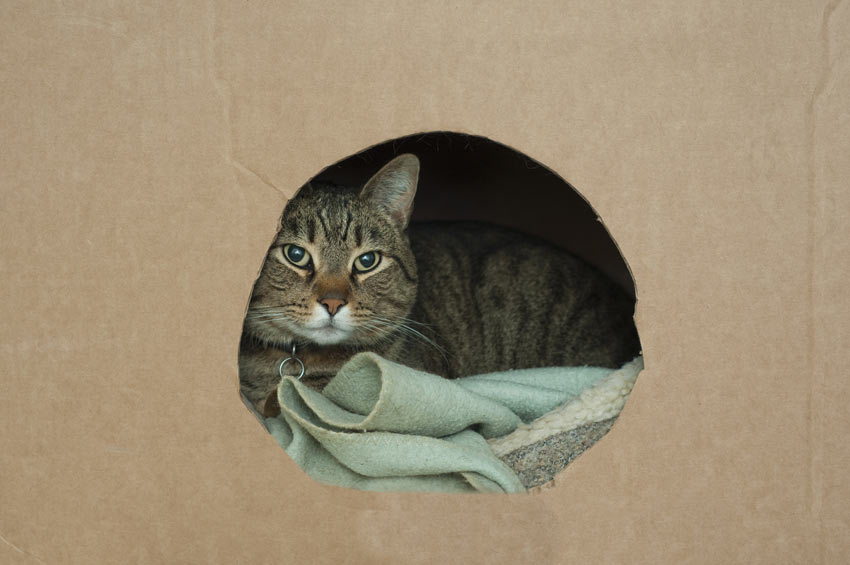 A cat lying down inside its box ready to move house
Leaving Your Old House
When you are ready to leave your old house, secure your cat in the travel box and lay a blanket over the top with a small opening for your cat to see out of. This can help to calm your cat and make the journey less stressful.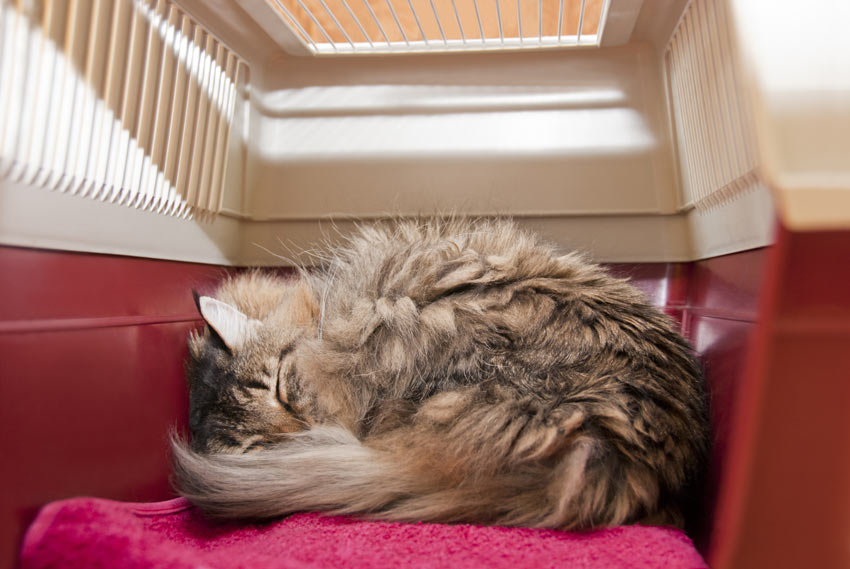 A cute cat curled up sleeping in a travel box ready to move house
Arriving At Your New Home
When you arrive at your new home secure your cat in one room with food, water, litter tray, bed and a few toys or cat tree. This will be their new home for the next few days so make sure it has all your cat's favourite things.
To find out more about your cat's first 24 hours in your new home this section will help.
The First Two Weeks In Your New Home
Begin to introduce your cat to new areas of your home one room at a time. Take your time with this as you want your cat to slowly adjust and not be overwhelmed. Don't be disheartened if she hides in a safe place, such as under the table or sofa, this is completely normal.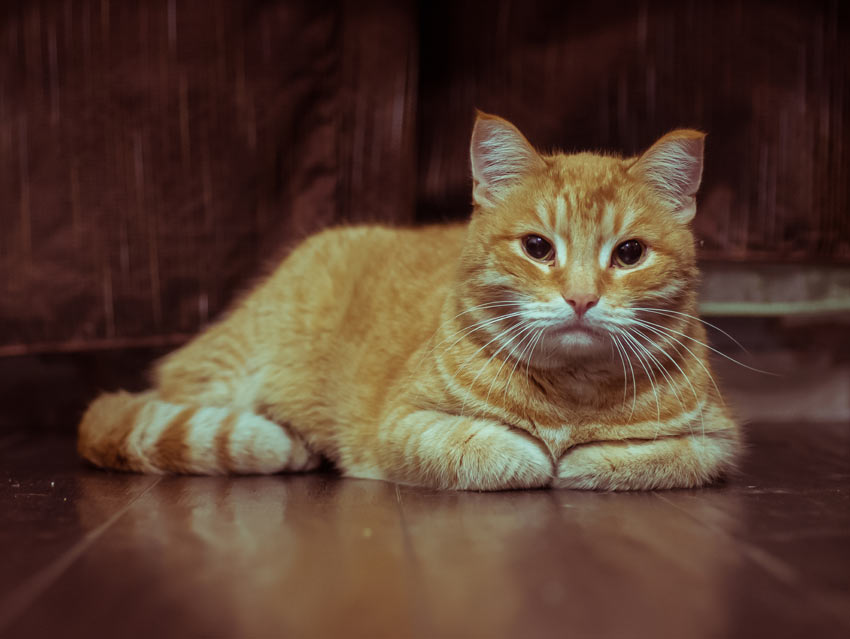 A ginger tabby cat resting on the floor with it paws tucked up
After Two Or More Weeks In Your New Home
After two weeks you can begin to think about letting your cat outside. This is by no means a set time, some cats will need longer to adjust. Don't try and push your cat outside but do monitor them carefully if they choose to go out. Ideally you should section off and secure at least part of the garden so that your cat can get used to the new smells before being fully free. Obviously this can be tricky or impossible in some cases and if so, you must take extra care and time when introducing your cat to its new garden.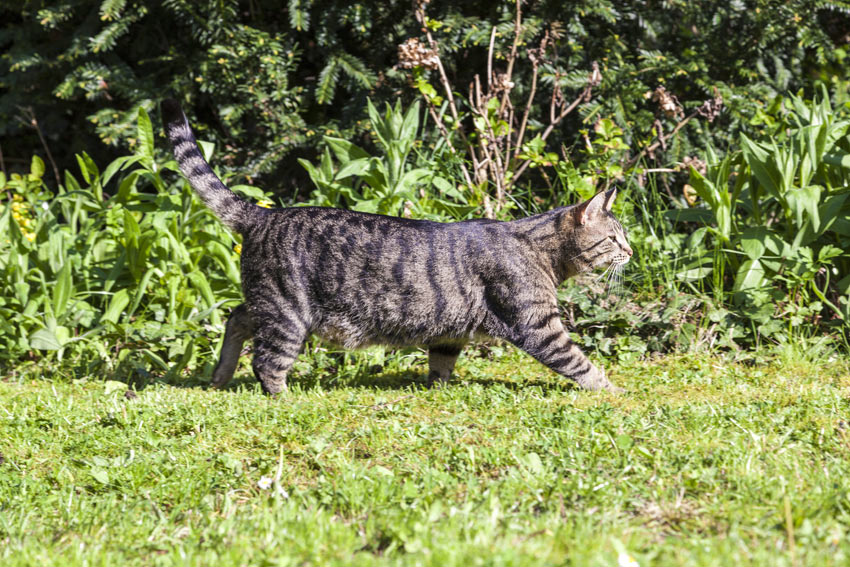 A tabby cat strolling across the grass in the garden
How Long Should You Keep A Cat Indoors After Moving?
Two weeks is the short answer, but this can vary from cat to cat. The best thing to do is monitor your cat's behaviour and ensure that she is comfortable, familiar and confident enough inside the house before venturing outside.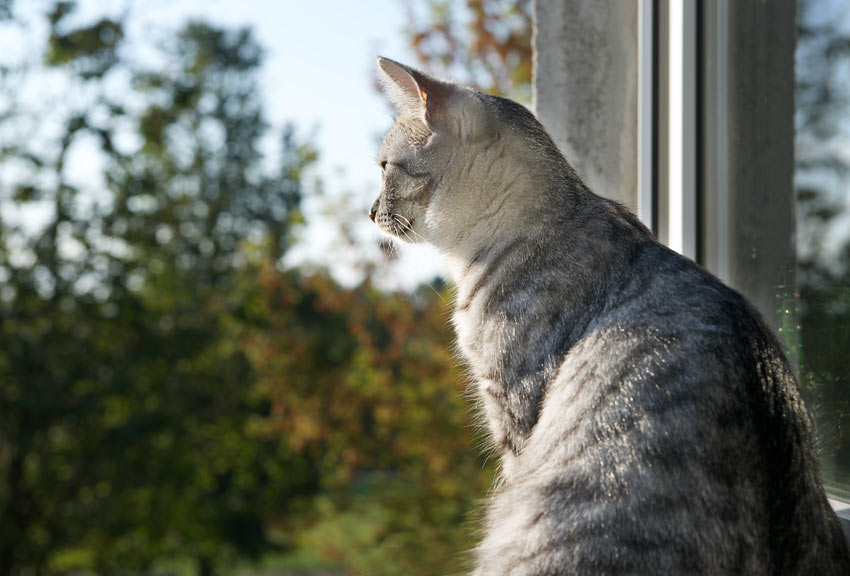 A beautiful young cat looking out the wonder
Butter Your Cat's Paws
This is not a joke. Buttering up your cat's paws prevents her from running off too quickly and forgetting how she got so far when you let her out for the first time.
Instead of rushing out the door in excitement your cat will sit down outside and lick her paws. This gives her a little more time to become aware of her surrounding and encourages her to take a slower approach to exploring.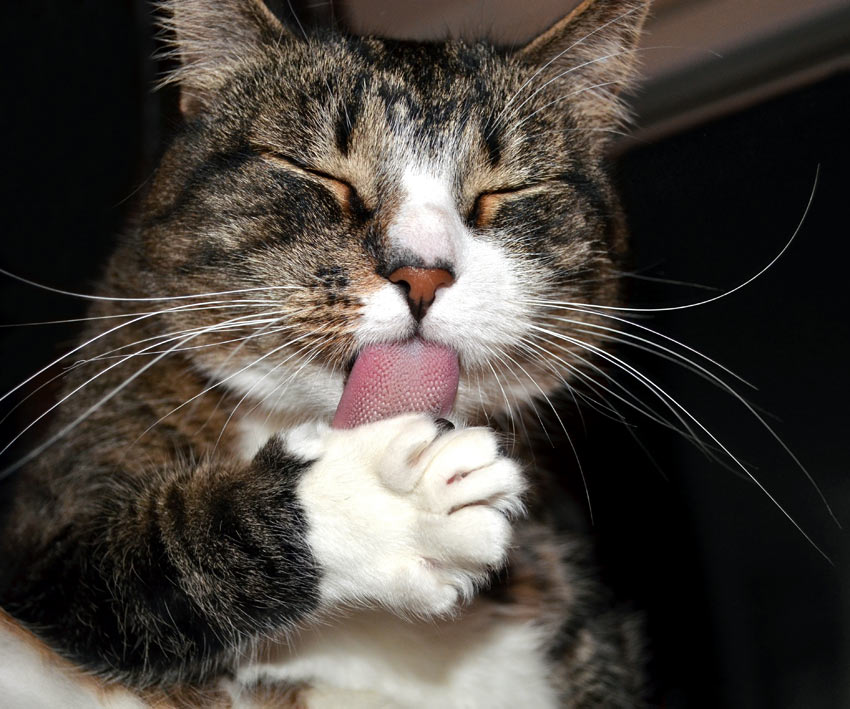 A tabby cat licking butter off its paws
A bonus to this is that not only is the butter a delicious treat for your cat, it will give her coat a wonderful shine and keep furballs at bay.