Guinea Pig Cages
With Omlet's guinea pig cages, your cavy can comfortably live outside all year round. Your pets' wellbeing and your workload is at the forefront of our ingeniously designed cages. Gone are the days of housing guinea pigs in cramped, indoor cages – we've flipped the script on cavy care.
---
Eglu Go - Guinea Pig Cage
Safe and secure design ideal for up to 3 guinea pigs
From £379.00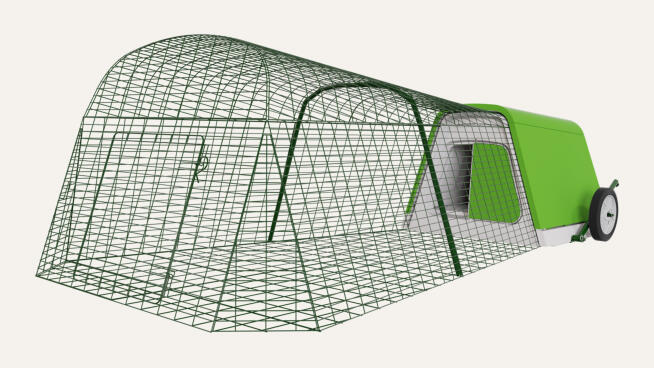 Shop Eglu Go Guinea Pig Cage
A guinea pig cage for every season
Whether you're a first time guinea pig owner or a seasoned cavy-caretaker, there's an Omlet guinea pig cage for every stage of your journey. Convenient rear-access panels, a unique cage door closing mechanism, and superior safety and insulation methods are all packed into a chic design that make our guinea pig cages a bold statement for any back garden.
3 reasons to buy a guinea pig cage from Omlet
Craft your cavy's ultimate space
We've laid the groundwork for unique and rewarding guinea pig ownership. Our thoughtfully designed guinea pig cages match up beautifully with the rest of the Omlet guinea range, so that you can create the playground of dreams.
Fostering guinea pig partnerships
At Omlet, we relentlessly pursue solutions to the questions we constantly raise. We've honed in on our guinea pig cages with these pursuits, and the results are extraordinary. Enjoy your cavy in the carefree, natural way – in any space and with any level of experience.