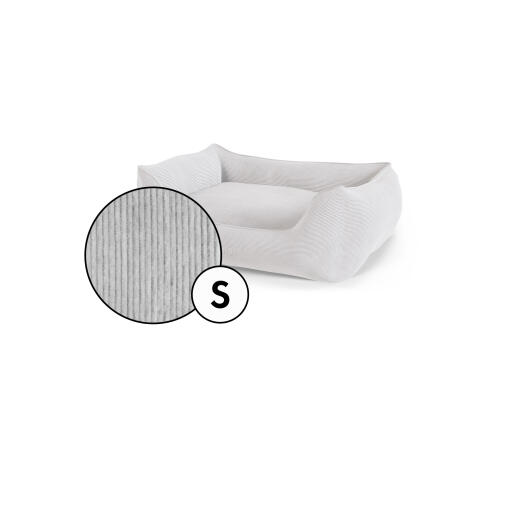 Nest Dog Bed Cover Only Small - Corduroy Pebble
Checking stock in our warehouse...
£29.99
Limited collection corduroy dog beds
Introducing Omlet's luxury Corduroy Collection, exclusively designed to swaddle your dog like a warm cuddle with their favourite person.
Corduroy comfort and style
Influenced by flexible little paws on smooth stones on a beach walk, the Corduroy Pebble beds will embrace your dog in a cool, calming feeling of comfort and security.
Give your dog that clean sheet feeling
A spare cover for your Nest Dog Bed is the perfect way of giving your pup something fresh to sleep on, whether you're changing up the style completely or washing muddy pawprints off of your current cover.
Includes the bed cover only. Inserts not included. Please note that this cover will only fit your Nest bed if it has an embroidered Omlet logo at the front of the bed. If your Nest bed has the Omlet logo on a speech bubble tag, please choose another cover.
Nest Dog Bed Cover Only Small - Corduroy Pebble