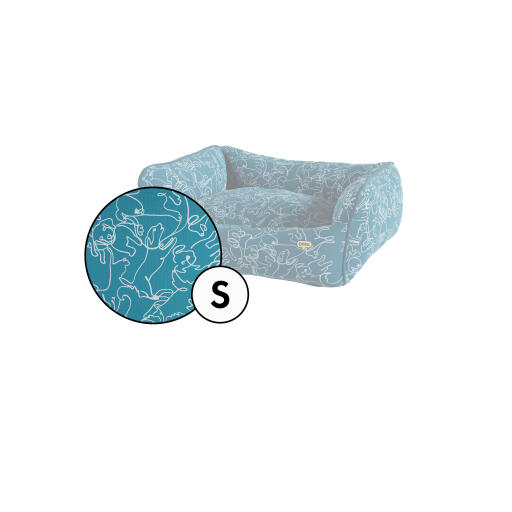 Nest Dog Bed Cover Only Small - Doodle Dog
Checking stock in our warehouse...
£29.99
Modelled on their mischief
Muddy carpets. Trash trained from basement to bathroom. But look at that face. Those eyes. We wouldn't have it any other way. How, we wondered, to tell the story of the mad love and mortification that comes with being a dog parent? With the Mischief Collection we celebrate the 'shake your head in despair' delight that only dog lovers understand.
Signature prints exclusively designed by Omlet
This minimalist, single line sketch design has a Scandi vibe. On closer inspection, it tells a tale of dogs of all types, their movement and motion vividly captured with deceptive simplicity.
Give your dog that clean sheet feeling
A spare cover for your Nest dog bed is the perfect way of giving your pup something fresh to sleep on, whether you're changing up the style completely or washing muddy pawprints off of your current cover.
This product is only the bed cover. Inserts are not included. This cover is only compatible with the newer shape of the Nest bed. Please double check that the design of the cover matches the bed you have.
Nest Dog Bed Cover Only Small - Doodle Dog