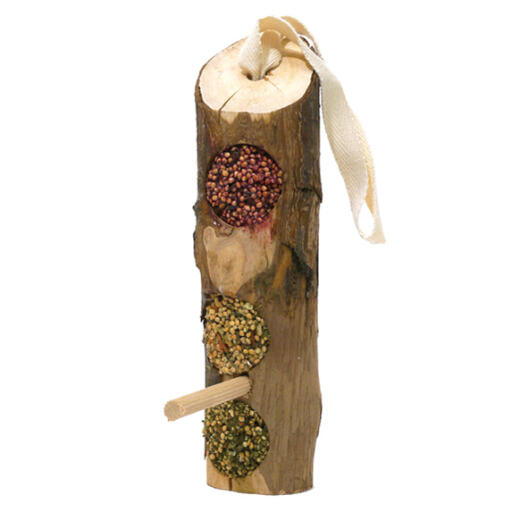 Checking stock in our warehouse...
£5.99
Your pet bird will love the challenge of working the tasty, 100% natural fillings from the fun to chew wood of the Naturals Pecking Traffic Light. Once the peanut, seed and vegetable fillings are gone you can even add your own homemade treats!
Suitable for all pet birds from finches and budgies to larger parrots.
Composition (filling): Yellow Millet (64.1%), Peanuts (13.7%), Carrots (9.1%), Parsley (8.9%), Beetroot (2.2%), Gelatine.
Naturals Pecking Traffic Light
I was pleasantly surprised when this arrived at how sturdy and good value for money it is. I would definitely recommend it especially for mid size to the larger birds i.e love birds and parrots etc.
Review for:
Naturals Pecking Traffic Light
This reviewer has 2-4 Budgerigar pets
Write a Review