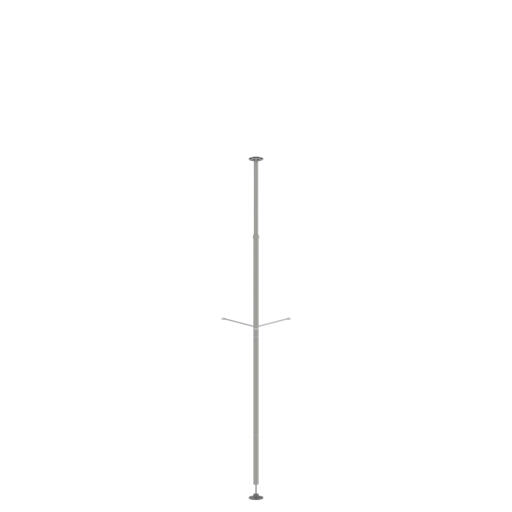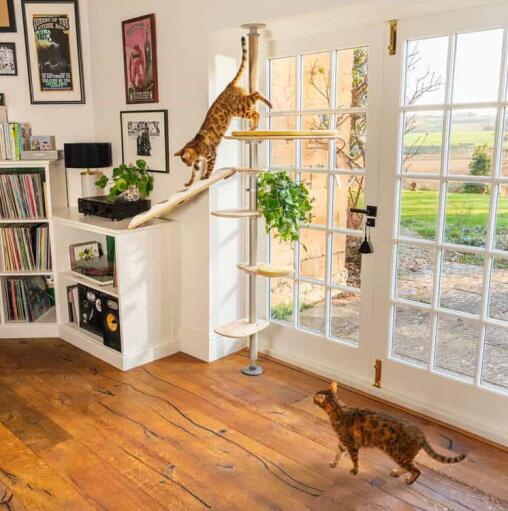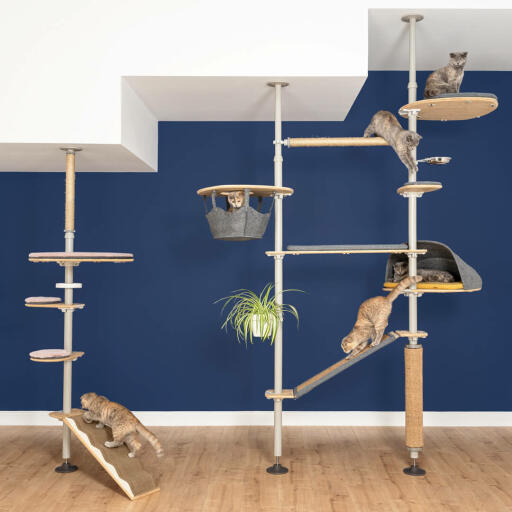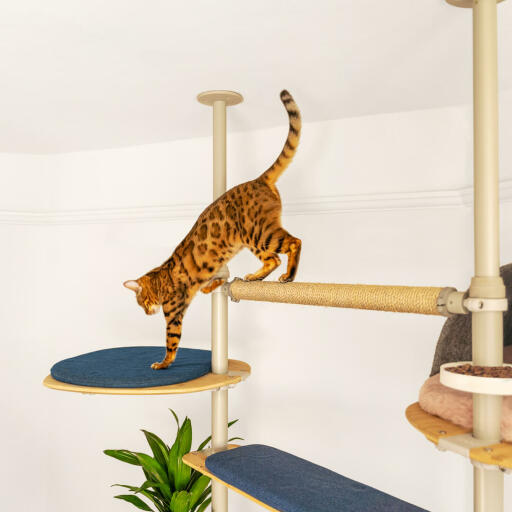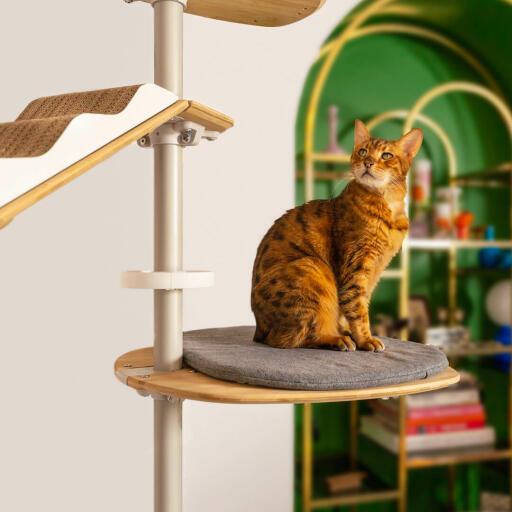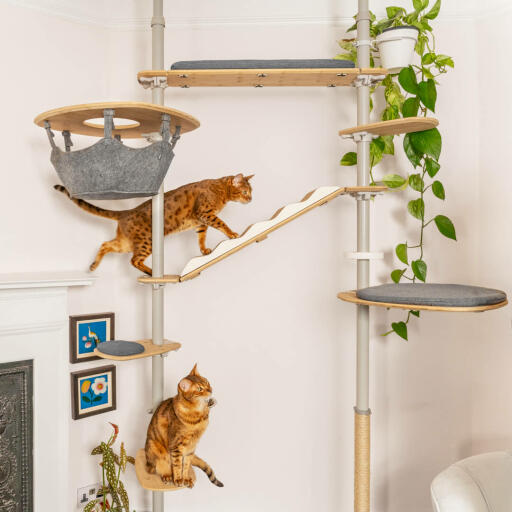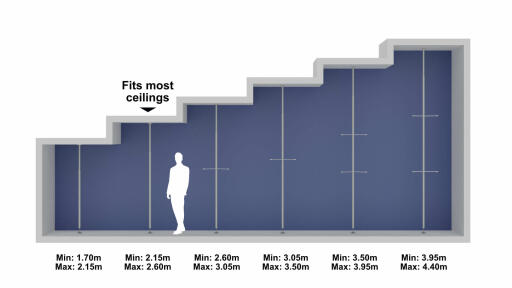 Indoor Freestyle Cat Tree - Vertical Pole Kit - 2.6m to 3.05m
Read 4 Reviews
Checking stock in our warehouse...
£128.00
Suitable for Indoor Freestyle
The Freestyle Cat Tree from Omlet is a strong floor to ceiling cat play system that can be customised to suit your cats and your home. Choose from a wide range of fun, practical and durable accessories to create a cat tree system that encourages your pets to live out their natural instincts to scratch, jump, climb and play.
The extendable vertical poles form the core of the Freestyle Cat Tree to which platforms, scratching posts and other accessories can be added. Multiple poles can be linked together using ramps, bridges or horizontal poles, so that you can create a dream play area for your cat.
This vertical pole kit is suitable for ceiling heights from 2.6m to 3.05m.
Indoor Freestyle Cat Tree - Vertical Pole Kit - 2.6m to 3.05m
Best thing I have bought for my cats
Bought one tree a year ago and my cats love it so much I have bought a second tree for upstairs. I have a cat friendly dog but the tree enables the cats to feel very secure and express their natural behaviours.
Review for:
Indoor Freestyle Cat Tree - Vertical Pole Kit - 2.6m to 3.05m
This reviewer has 2-4 Moggies pets
I had never thought of putting up a second pole and connecting it to our cat tree until i saw a friend's post on Instagram showing their set up. It has really made a lovely little 'climbing frame' that our cats seem to enjoy. Looks like it made of quality material that will hopefully last.
Review for:
Indoor Freestyle Cat Tree - Vertical Pole Kit - 2.6m to 3.05m
This reviewer has 2-4 pets
Our cat Minnie loved our freestyle so much that we decided to expand it by adding another pole! She looks really at home jumping and climbing on the new set up and i would definitely recommend to all cat owners :)
Review for:
Indoor Freestyle Cat Tree - Vertical Pole Kit - 2.6m to 3.05m
So versatile and sturdy. My cats love it
I love the height and quality of this product, both cats love this, but our indoor kitten has really claimed it, and now she can watch my other cat outside
Review for:
Indoor Freestyle Cat Tree - Vertical Pole Kit - 2.6m to 3.05m
This reviewer has 2-4 British shorthair & pets
Read more reviews