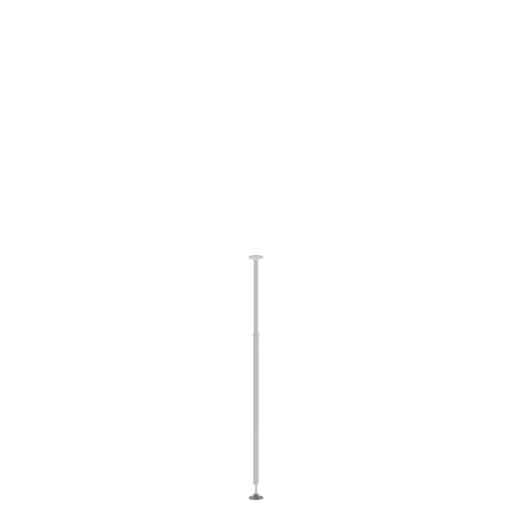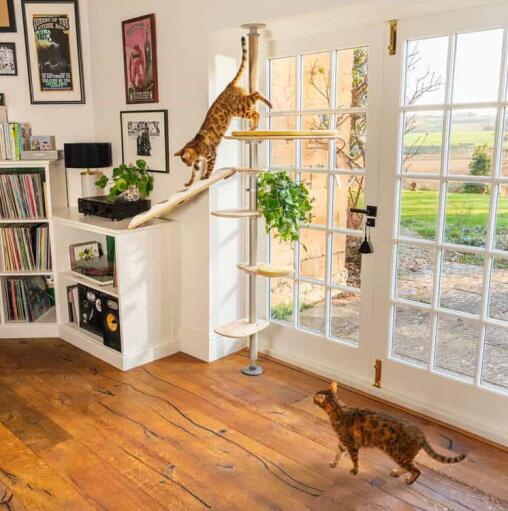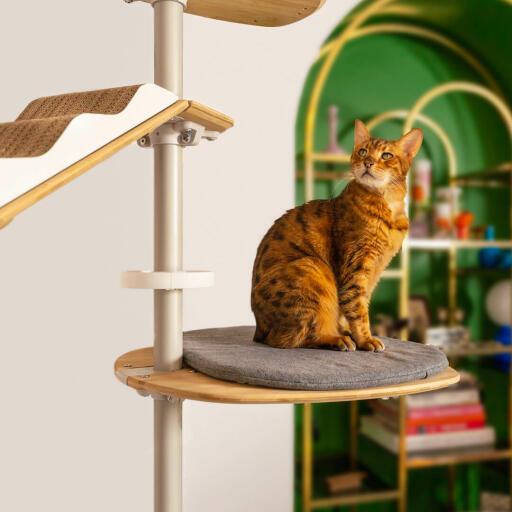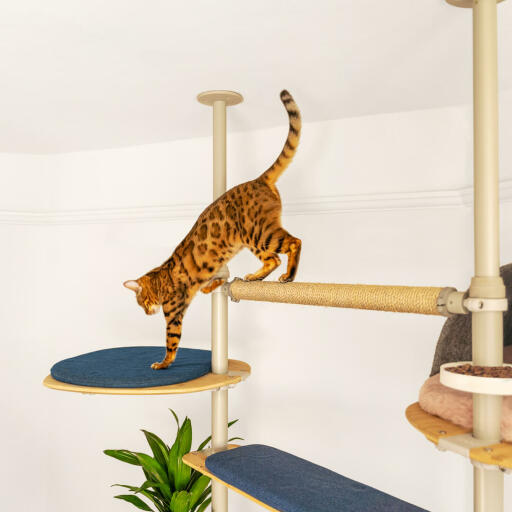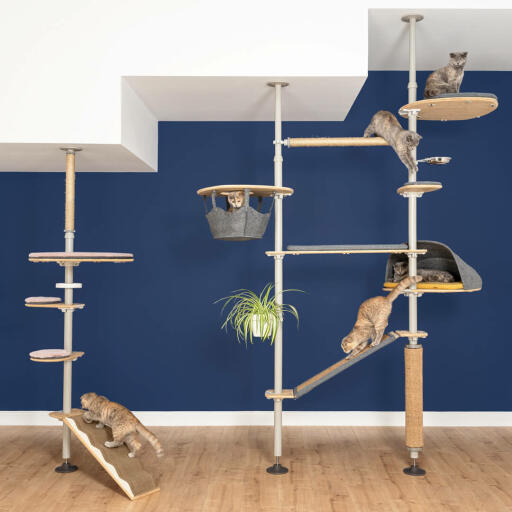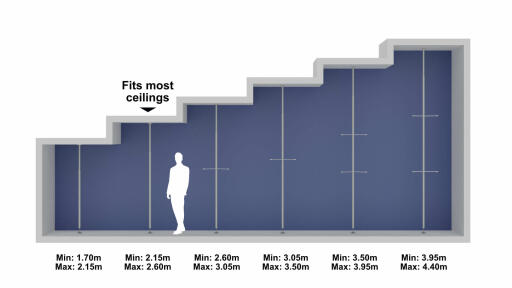 Indoor Freestyle Cat Tree - Vertical Pole Kit - 1.7m to 2.15m
Read 3 Reviews
Checking stock in our warehouse...
£79.00
Suitable for Indoor Freestyle
The Freestyle Cat Tree from Omlet is a strong floor to ceiling cat play system that can be customised to suit your cats and your home. Choose from a wide range of fun, practical and durable accessories to create a cat tree system that encourages your pets to live out their natural instincts to scratch, jump, climb and play.
The extendable vertical poles form the core of the Freestyle Cat Tree to which platforms, scratching posts and other accessories can be added. Multiple poles can be linked together using ramps, bridges or horizontal poles, so that you can create a dream play area for your cat.
This vertical pole kit is suitable for ceiling heights from 1.7m to 2.15m.
Indoor Freestyle Cat Tree - Vertical Pole Kit - 1.7m to 2.15m
We love this....setup took some time because of all the parts involved but it was not difficult. The most difficult part was finding the perfect configuration for our needs. Stormi, our rescue, was extremely cautious. Thankfully we were fostering 4 kittens who didn't share in her hesitation. As you can see, they took to it. We did have to take the top of the den off because the kittens thought they should play on top of it and since it was the highest point on the tower, we thought we should err on the side of caution. If you are on the fence about this, I say go for it. We enjoy watching the cats on it. The hammock is a big hit and it wonderful to watch the cardboard being utilized. Stormi preferred to scratch up my area rugs, which was expensive.
Review for:
Indoor Freestyle Cat Tree - Vertical Pole Kit - 1.7m to 2.15m
We bought this for our new kittens in the hope that it would save our furniture and curtains - and so far so good. The kittens absolutely love it and we love watching them on it. Fairly easy to put together though it does take time! All worth it.
Review for:
Indoor Freestyle Cat Tree - Vertical Pole Kit - 1.7m to 2.15m
This reviewer has 2-4 Asian pets
We have two 'indoor' cats, built them a huge outdoor 'catio' but they hardly use it in the winter so got em this indoor jungle gym for cats! Had two normal cat trees and they liked them - but this is another level….literally. Because the poles are so so much more versatile than a standard cat tree you can have them anywhere without getting in the humans way. Just cant speak highly enough of this product everything from the help ordering to the actual online videos helping with assembly are just 10/10. Thanks rosie and the rest if the gang. Matt.
Review for:
Indoor Freestyle Cat Tree - Vertical Pole Kit - 1.7m to 2.15m
This reviewer has 2-4 British blue + maine pets
Read more reviews