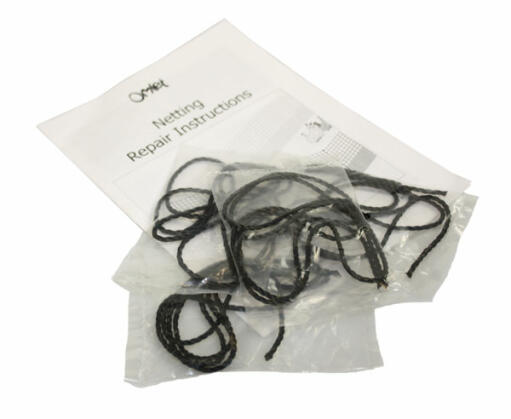 Checking stock in our warehouse...
£2.65
This little kit has all you need to repair your Omlet Chicken Fencing if it is looking worse for wear. Includes four pieces of repair twine and instructions on how to fix it. Please note this repair kit is for the Omlet Chicken Fencing in black. If you have the green coloured fencing you will need to buy the Repair Kit Green!
You can download instructions for repairing your netting here
Length = 4 x 1m pieces
Omlet Chicken Fencing Mk1 - Repair Kit Black
I had a lot of holes in my fencing and the repair kits have prolonged its life, but they are quite fiddly to use, it's quite tricky to tie in place securely, and if you have a lot of holes you'll need a lot of kits! Definitely worth buying, but if your fence needs a lot of repair it may work out cheaper to replace it.
Review for:
Omlet Chicken Fencing Mk1 - Repair Kit Black
Write a Review