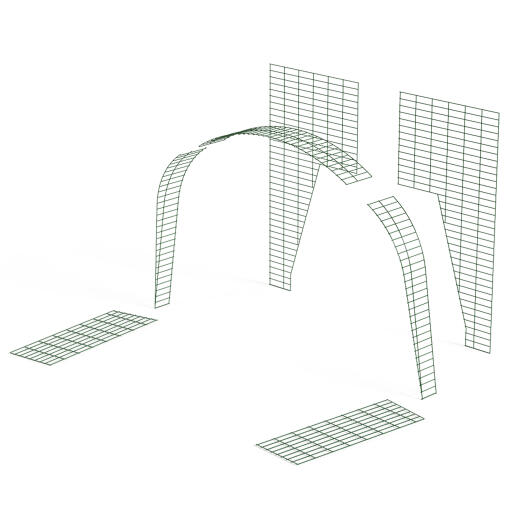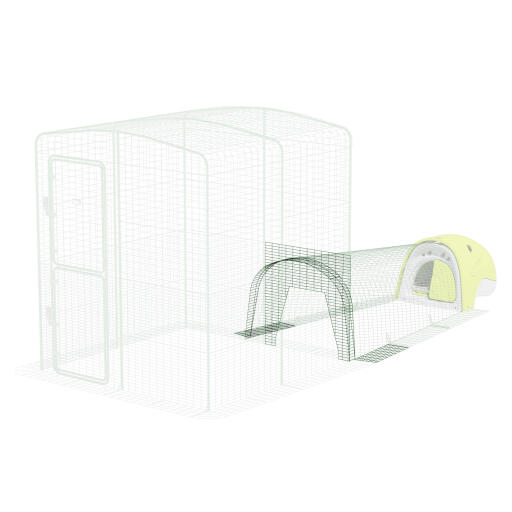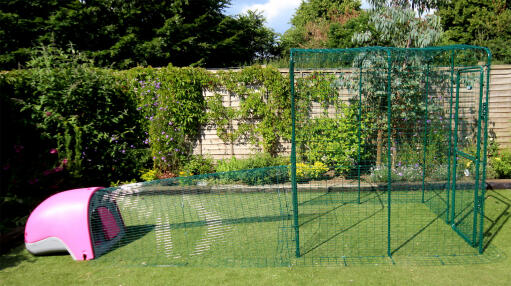 Checking stock in our warehouse...
£23.95
The Walk in Chicken Runs and Outdoor Pet Runs have been designed to work with your existing Eglu chicken coop or rabbit hutch, so you can create a custom chicken keeping solution to suit your garden.
This kit will connect your Eglu Classic with 2m Run to a low-Rise or Hi-Rise Walk in Chicken Run. It will allow your Eglu to be connected to any side of the run, but it cannot be placed directly next to a door on a Walk in Chicken Run that is 2 panels wide.
Your Eglu Classic with Run Connection Kit will come in seven panels, with fixings and instructions to attach.
Please note, this Connection Kit is NOT compatible with MK1 Walk in Runs. If you would like to connect your Eglu to a MK1 Walk in Run, please contact us.
Connection Kit for Walk In Run - Eglu Classic with Run
omlet is a great please to keep your pets ,happy ,warm and cool.
Review for:
Connection Kit for Walk In Run - Eglu Classic with Run
I love how adaptable omlet products are!
I love how adaptable omlet products are! We have chickens in a walk in run at the end of the garden and we also have rabbits in a an eglu classic. The rabbits were moved to various places around the garden. Ideally we wanted them near the chickens so we could section that part of the garden off. Then the animals wouldn't trash the ENTIRE garden when we let them out of their runs. But we didn't have space to put them together due to trees in the way etc. Then we discovered the connector kit and ta-da! We've been unconventional and kept the front end on the classic run. Although the chickens and rabbits are quite happy to hang out we wanted to be able to separate them if needed. This turned out to be a good idea as the rabbits have dutifully dug a burrow out of the chicken run! (They can't do this in their own run thanks to the floor cover) It is a little awkward as we can't fully open the classic run door because the new panel on the walk in run gets in the way. But I'm guessing that there aren't many others who will need to keep the classic door on! None the less, I am still able to clamber in with some grace to clean the run out! For those of you who are trying to work out from the pictures how it comes.... The kit consists of a new panel to replace one on the walk in run, with a 'doorway' in it, and then a couple of skinny panels which curve around the end of your existing classic run to make a skirt/ tunnel that links the two runs together.
Review for:
Connection Kit for Walk In Run - Eglu Classic with Run
Great addition to your Eglu
I bought the walk in run to add to the exising Eglu. We have ducks and, obviously they were out a lot, but urban foxes meant we had to be with them when they were. Our original beloved ducks have finally succumbed to old age and the email telling us about this new extension decided us that we should incubate some more eggs. We now have four lovely Cayuga ducklings with a run and Eglu awaiting them. Building the extension was easy and straightforward, quality excellent as you would exoect from Omlet. Highly recommended product.
Review for:
Connection Kit for Walk In Run - Eglu Classic with Run
Read more reviews