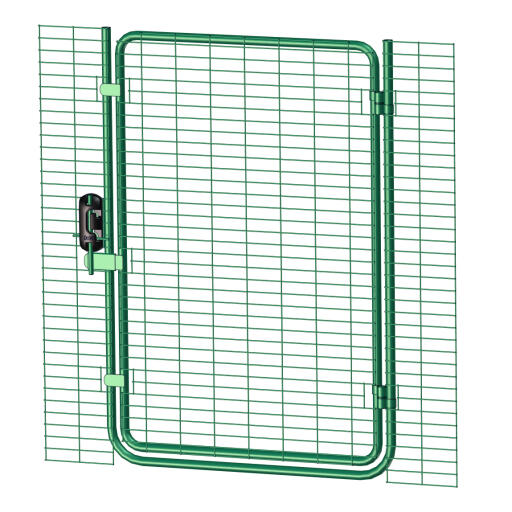 Checking stock in our warehouse...
£70.00
A spare bottom for your Walk in Chicken Run, Outdoor Rabbit Run or Outdoor Cat Run.
The door measures approximately 87cm x 60cm in size.
Outdoor Pet Run - Bottom Door
The outdoor pen run works really well as a safe play area for my ducks. The roof keeps predators off so that we can all relax. Sturdy wire and fox proof.
Review for:
Outdoor Pet Run - Bottom Door
Quick to put up and looks nice in the garden
Our 2x3m walk in run arrived at 12.30 yesterday just when my tradesman Damian was taking his lunch break. Fortunately the run came in just 3 or 4 boxes which were mainly less than 10cm deep x the size of a panel. I'd been fretting that the boxes wouldn't go through the garden gate! Damian had spent the morning levelling the ground and blocking gaps under fences etc. He started assembling the run at 1pm after lunch and finished about 5. I liked the way he kept referring back to the Omlet video. He said it was an easy job but then he is well over 6ft tall so could easily reach the roof parts and very strong. We sited the run over an existing Japanese cherry which we lightly pruned to fit (so now it's a big bonsai!) So the run looks really nice in the garden. Am very very pleased with the Omlet products I have purchased.
Review for:
Outdoor Pet Run - Bottom Door
I know of no other system that can compare to Omlets Aviary. I have found some many uses for the extra mesh panels that we purchased that even keeps the dogs where we want them. The system is so simple yet does the job.
Review for:
Outdoor Pet Run - Bottom Door
We had to have a new bottom door for our walk in coop as the latch snapped off. Amazingly quick service. Although tricky to fit in completed coop it is good. Can't thank you enough for the speedy service to ensure my girls are safe !
Review for:
Outdoor Pet Run - Bottom Door
Got a replacement door as the one that arrived with the pet run was damaged, as always omlets customer service was great and new door arrived quickly
Review for:
Outdoor Pet Run - Bottom Door
Read more reviews