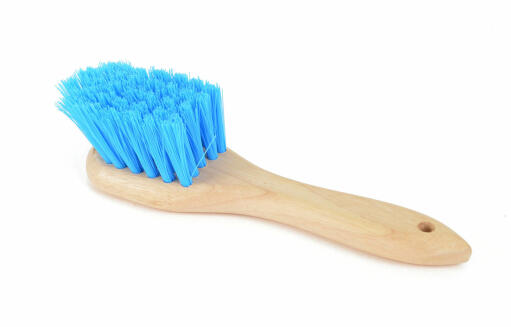 Checking stock in our warehouse...
£6.99
A brush for all your cleaning needs! With stiff polypropylene bristles it is tough enough for the muddiest boots, the dirtiest buckets and the messiest eglus. Perfect for when the hose pipe alone won't cut it!
Brilliant little brush. Just used to clean out their coup. Excellent
This reviewer has 2-4 pets
Great stiff bristle brush
Great for cleaning the rings on the ladders, difficult corners of the coup and the day & night perched on my chicken coup/run. I also use it for cleaning my garden bird bath and feeders and disinfect it with a 50/50 white vinegar and water spray after each use and let it dry in the sun.
This reviewer has 4-6 pets
Cleans the house. Robust.
This reviewer has 2-4 pets
My old bucket brush was worn out and saw this one and it is great, gets all the dirt off my buckets
This reviewer has 6-8 Hybrid pets
Seems to be good quality. I wanted a softer brush, for roost bars, so as not to scratch of scuff the plastic, but will use this one for other cleaning.
Read more reviews