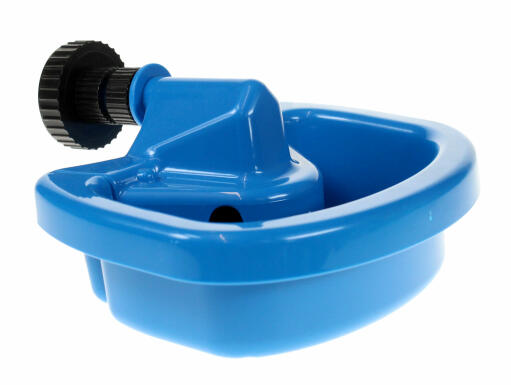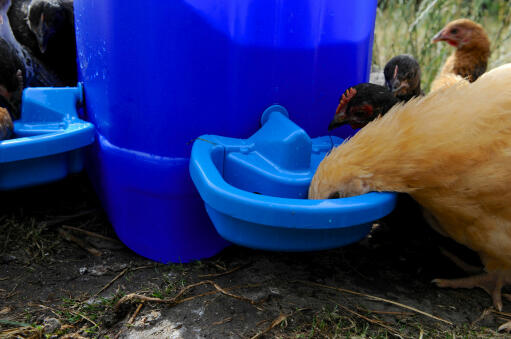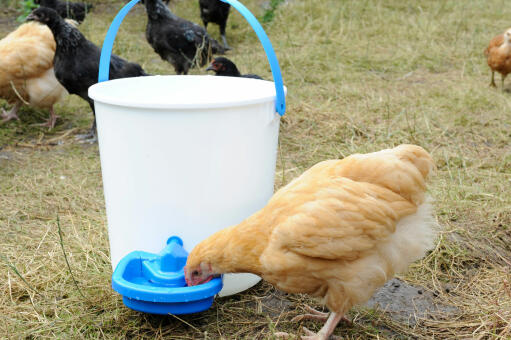 Checking stock in our warehouse...
£14.99
The MaxiCup is a semi automatic drinker to use old water tanks, buckets, feed and any other type of container turning them into reservoirs for your birds' drinking water. The MaxiCup is a self-filling, multi use drinker with a cup capacity of 0.5 litres. It can be fitted to water containers with a water depth of up to 180cm (72"). It is easy to fit, maintain and use. Ideal for outside or indoor use, the MaxiCup is hardwearing and suitable for most pets, game and wild birds. Fitting: Simply drill the water container with a 12mm (1/2") drill at a suitable height for your birds or pets. Fit the MaxiCup by removing the nut & filter, place the MaxiCup spigot through the hole leaving the washer on the outside and tighten down the nut until it forms a seal with the wall of the tank – then fit the filter behind the nut. Fill with water, check angle and retighten if necessary. Maintenance: The MaxiCup is simple to maintain, simple undo the two screws securing the cup to the filter cover, separate the two halves and then clean the float and interior of the housing then reassemble.
Maxi Cup Drinker for Chickens
Love this drinker cup. Bought a 5 litre bucket with lid (the food storage type) drilled a hole and popped the drinker on, easy as you like. I only have 3 spoiled chickens at the moment and this is more than enough for them, but could easily add more to a larger water storage. They don't kick all their ground cover into this and I don't need to change the water twice every day!! Win Win!!
Review for:
Maxi Cup Drinker for Chickens
This reviewer has 2-4 large fowl silkie an pets
Works sometimes. The unit clogs and stops delivering water. Have bought a more reliable one
Review for:
Maxi Cup Drinker for Chickens
This reviewer has 2-4 pets
Grear labour saving device
This is a great purchase for our hens, previously we collected rain water from the coop roof into a barrel, from there we filled a drinking bowl, this meant throwing away quite a bit of dirty water often and using more from the barrel to clean the bowl before refilling, not only takes time but wastes water, this cup drinker does away with all of that, easy to fit, easy to clean and the hens have a fresh supply of water that gets dirty much less often. They learnt to use the cup drinker within an hour.
Review for:
Maxi Cup Drinker for Chickens
Read more reviews