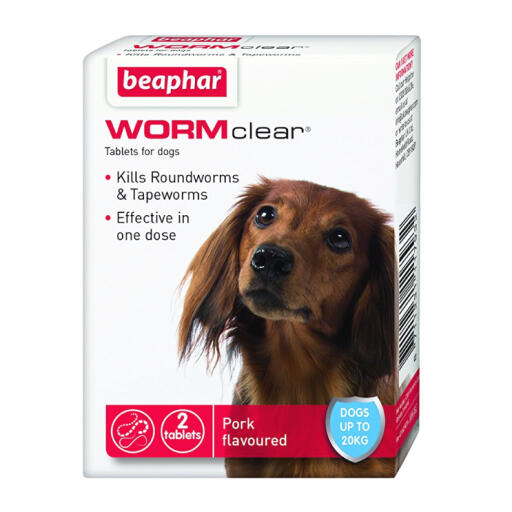 Beaphar Wormclear Treatment for Dogs up to 20kg
Checking stock in our warehouse...
£5.49
Beaphar Wormclear Treatment for small dogs is for the treatment of mixed infections caused by gastrointestinal worms. It kills both roundworms and tapeworms.
The pork flavoured tablets are suitable for small dogs between 3kg and 20kg and the treatment is effective in one dose.
This pack contains 2 tablets. To remain worm free adult dogs should be treated every 3 months.
Beaphar Wormclear Treatment for Dogs up to 20kg