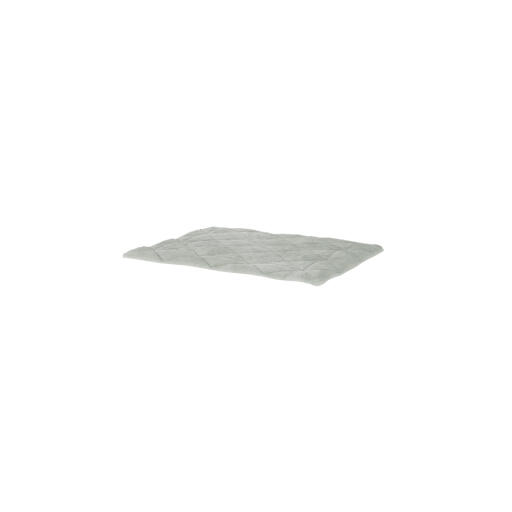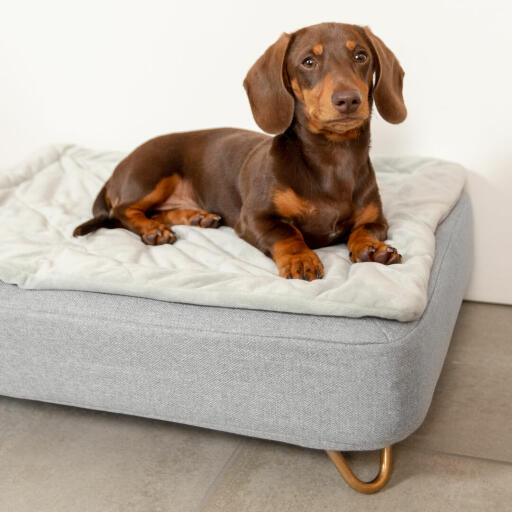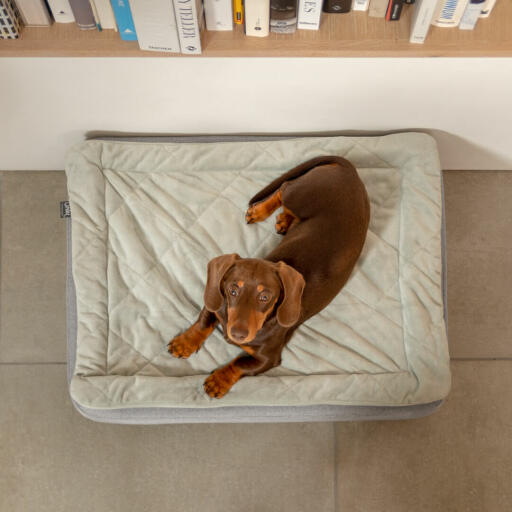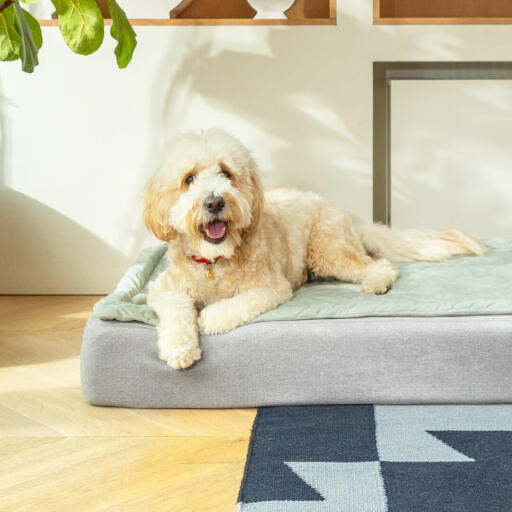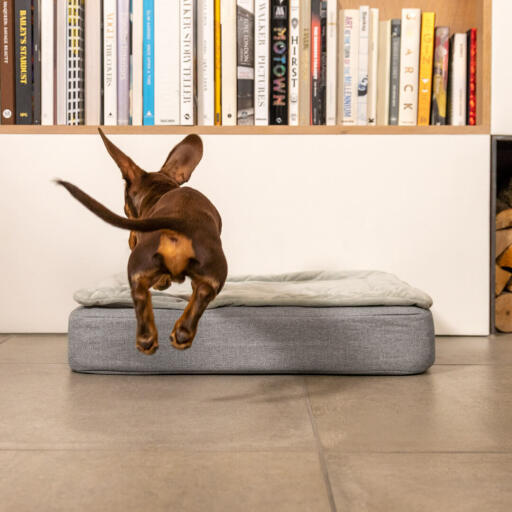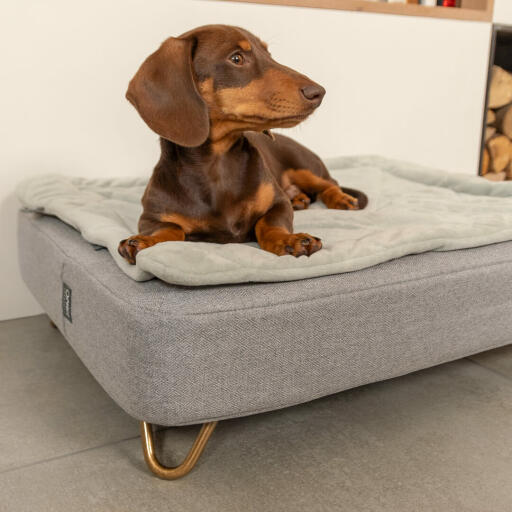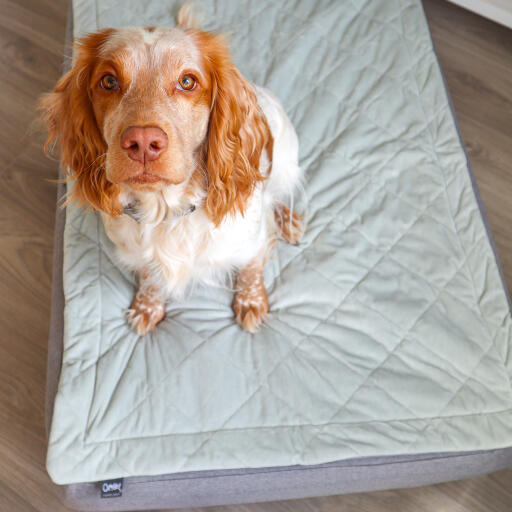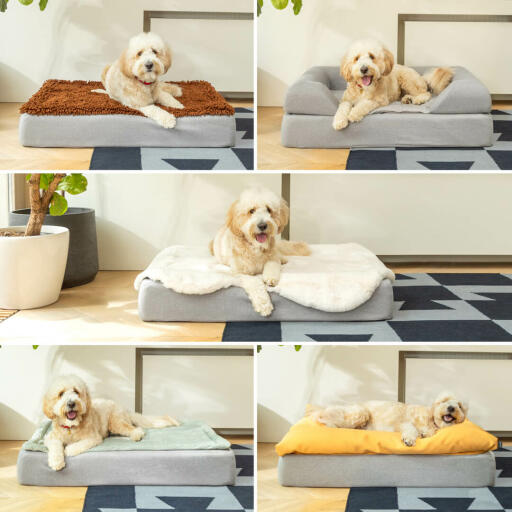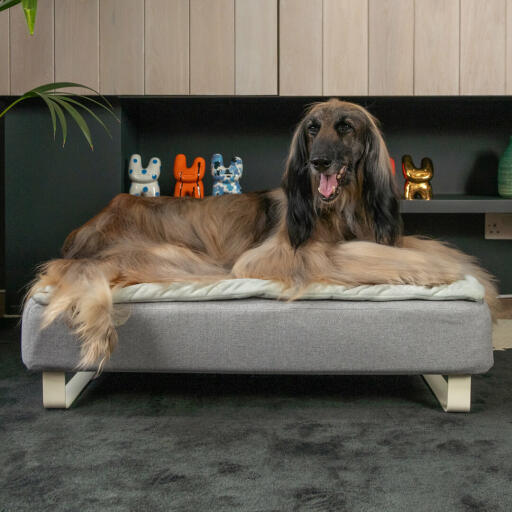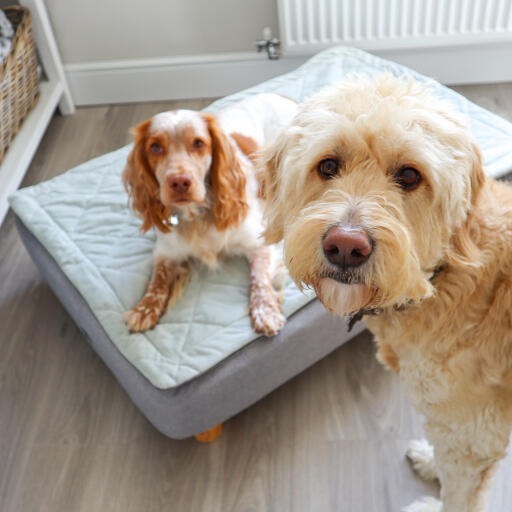 Checking stock in our warehouse...
£26.95
Now you can keep your dog's bed fresh, hygienic and odour free with Topology, the world's first dog bed with zip on and off mattress toppers. This super soft topper for the Topology Dog Bed offers luxury comfort for a deep sleep. With a quilted pattern in a blue-grey hue, the topper combines a classic concept and a modern look, making it the perfect topper for both modern and more traditional home decors. Your dog will truly enjoy the softness against their body after a long day of play, ensuring deep, uninterrupted sleep. Our Topology dog bed toppers offer these unique benefits:
Machine washable to prevent odour and bacteria
Removable with large, snag free zips to instantly change the topper
Super stylish bed and toppers look great in your home!
Perfect for dogs of all ages - zip a puppy training mat below the topper for accidents!
Available in three sizes to suit a wide variety of dog breeds. Need help choosing the right size for your dog? Take a look at our breed size guide here.
Find out more about
Topology Dog Beds.
Please note: Mattress not included, buy the Topology mattress separately.
Dimensions Quilted Topper Small: 64.5 x 49 x 4 cm Quilted Topper Medium: 87.5 x 57.5 x 4 cm Quilted Topper Large: 107.5 x 73.5 x 4 cm
Materials Quilted Topper: Polyester Plush 'Blanket' and High-loft Polyester - 'Poly Fiber'
Patent Pending. Design Registered.
Topology - Quilted Topper - Grey - Small
This topper looks so comfy and well made! I think Dorito likes it!
Review for:
Topology - Quilted Topper - Grey - Small
We wanted to upgrade the dog bed and this was the perfect finishing touch! Looks so cute! x
Review for:
Topology - Quilted Topper - Grey - Small
This reviewer has 1 French Bulldog pets
We desperately needed a new topper after our new puppy chewed through the last one. This one is beautiful and still looks immaculate a month later!
Review for:
Topology - Quilted Topper - Grey - Small
Read more reviews