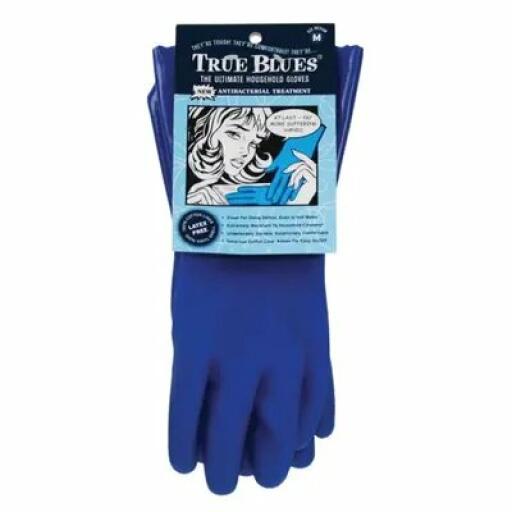 Checking stock in our warehouse...
£9.49
This really is the only pair of gloves you will ever need for cleaning. Forget your old latex rubber gloves that are uncomfortable, tricky to put on and quick to wear out; these ultimate household gloves are cotton lined for comfort, latex free and extremely durable. Made from vinyl they will not fade or crack, and they are resistant to both hot water and household cleaners. The textured surface allows for good grip, and, the best bit.....they are machine washable! Not only are they perfect for your washing up, but we think they would be brilliant for wearing whilst cleaning your eglu.
Ultimate Cleaning Gloves Blue Small
This is the second pair of Ultimate Cleaning Gloves I have purchased. They are thick and very durable, but still comfortable to wear for cleaning.
Review for:
Ultimate Cleaning Gloves Blue Small
I like the fact they come in a small size as they fit much better and are more usable as a result. Also seem very tough. Might even get a pair for gardening as well. Thank you.
Review for:
Ultimate Cleaning Gloves Blue Small
Love these gloves. I have them in pink for cleaning out the hens and asked for them in another colour so I could use them for household cleaning. The fit is excellent, they are hard wearing yet make it easy to manipulate things without being clumpy. Good quality product thank you .
Review for:
Ultimate Cleaning Gloves Blue Small
Read more reviews