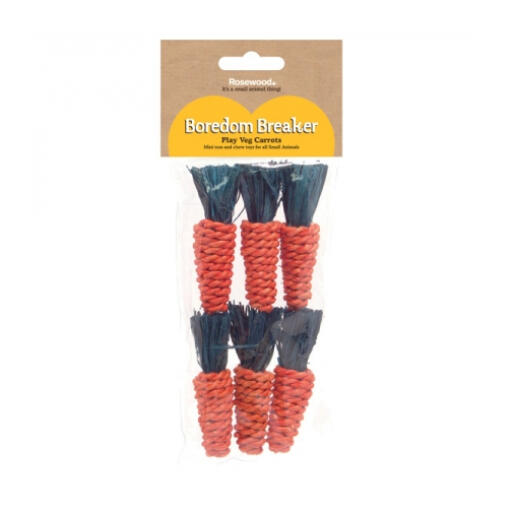 Boredom Breaker Mini Sisal Carrots 6pk
Checking stock in our warehouse...
£2.99
Made from corn leaf and parchment, these lightweight play carrots are ideal for your pets to toss and chew. Boredom Breaker Mini Carrots are great for adding enrichment and fun to your pet's environment and are suitable for rabbits, guinea pigs, hamsters, gerbils and other small animals to play with.
Individual toy size approximately 9cm. Pack of six.
Boredom Breaker Mini Sisal Carrots 6pk