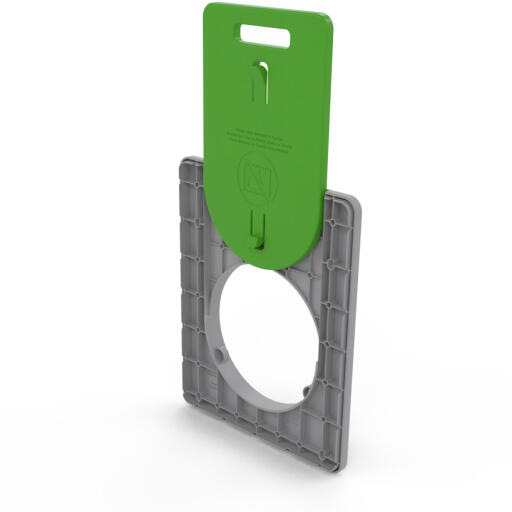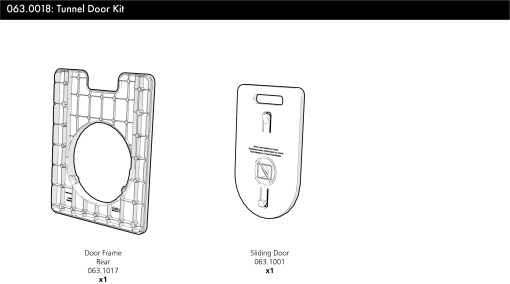 Checking stock in our warehouse...
£7.95
With the Zippi Tunnel there are no limits to the size or shape of system that you can build so you can let your imagination - and your pet - run wild!
The lockable Zippi tunnel door can be added to the Zippi tunnel door frame to create a handy 'lock-out' option. This allows you to safely contain your pets within a run and is especially useful when it comes to cleaning their hutch or another part of the Zippi system.
The diameter of the hole is 168mm and the door frame itself measures 253mm x 313mm.
Clever idea which allows us to seperate bunnies if needed and put them to bed.
Review for:
Zippi Tunnel Door
This reviewer has 2-4 Holland lop pets
Good addition to my rabbits environment
I bought this a few months ago along with the tunnels. My rabbits love the new arrangement but the other components I would like to order to make a complete run have been out of stock for months.
Review for:
Zippi Tunnel Door
This reviewer has 2-4 Dwarf Lops pets
Happily paid the extra money for the door which I do not regret you can completely remove it or just keep it on the top. Very secure and no rabbit nor guinea pig could get through it.
Review for:
Zippi Tunnel Door
Brilliant high quality door
Really impressed with tunnel door which we combined with the door frame. Packaged well, brilliant instruction book, easy to put together and such high quality with great sturdiness.
Review for:
Zippi Tunnel Door
Read more reviews