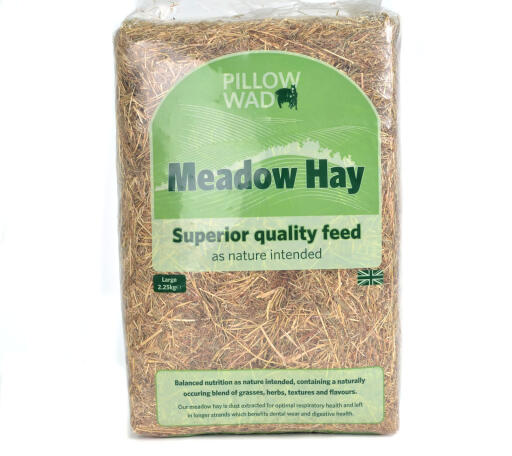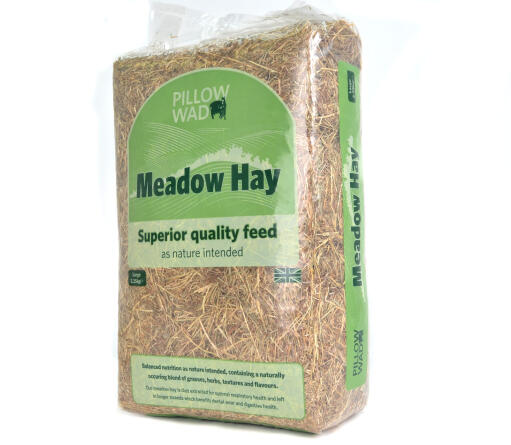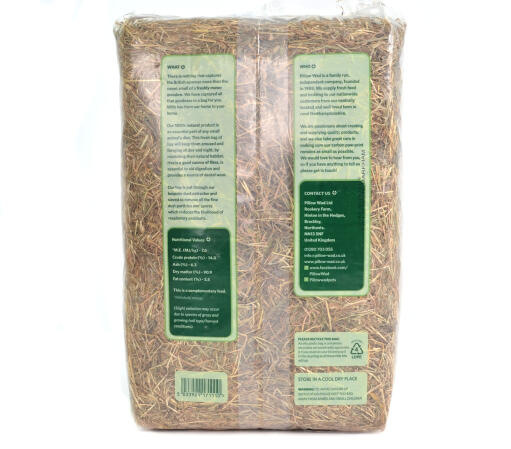 Pillow Wad Mini-Bale Meadow Hay Large 2.25 kg
Checking stock in our warehouse...
£5.99
Pillow Wad English meadow hay is a soft hay which is particularly palatable to small animals and is full of natural vitamins. It is dust extracted and un-chopped and provides a great source of fibre for your pets.
Unchopped means that the hay will retain its natural goodness and increases the benefits for dental wear and digestive health.
This natural hay product is made using traditional methods from established meadows resulting in a blend of grasses and herbs that is packed full of nutrition. plus it's dust extracted and sieved to remove dust spores. Year on year Pillow Wad produce even more of their hay from their own farm. Where they need to, they make hay in association with local farmers from within 10 miles of the farm - that way they can keep quality high and consistent. Each pack tells you which farm/field your pack came from - you can see the DOM (date of manufacture) - the very day your pack came into being! You can even see the field/farm name. Visit Pillow Wad's field locator to see the provenance!
Pillow Wad Mini-Bale Meadow Hay Large 2.25 kg