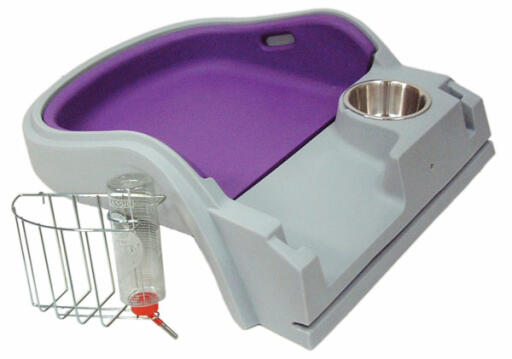 Converter Kit for Eglu Classic - Chicken to Rabbit - Purple
Read 1 Review
Checking stock in our warehouse...
£70.95
Includes:
Rabbit eglu base and tray
Feed bowl
Hay rack
Water bottle
Screws
Instructions
It takes only a few minutes and cross head screwdriver to convert you chicken Eglu Classic into a rabbit Eglu Classic. You can download instructions or watch a video for converting your eglu chicken house to a rabbit house here
Please note this is for Mark 2 Eglus - supplied from Spring 05 to present.
Converter Kit for Eglu Classic - Chicken to Rabbit - Purple
convert kit chicken to rabbit
Great product. Not as easy to clean out as when it was a chicken house, but a lot easier than the wooden hutch we had.
Review for:
Converter Kit for Eglu Classic - Chicken to Rabbit - Purple
Write a Review