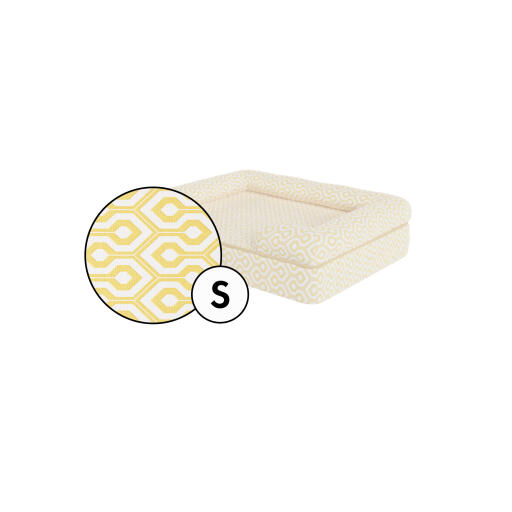 Bolster Dog Bed Cover Only Small - Honeycomb Pollen
Checking stock in our warehouse...
£24.99
Limited collection inspired by the summer garden
Introducing the Gardenia collection of designer dog beds, inspired by an English country garden in summer. Much like our relationship with our canine companions, this limited edition collection is anchored in playfulness and delight. Nature, like dogs, needs just a little grooming and a lot of love, and in return provides endless joy and comfort.
Signature prints exclusively designed by Omlet
The intricate pattern of the Honeycomb Pollen design draws inspiration from the intricate beauty of the beehive and the warmth of sun soaked fur. The specially woven jacquard material adds a luxurious feel, giving your dog an even sweeter nap.
Give your dog that clean sheet feeling
A spare cover for your Bolster Bed is the perfect way of giving your dog something fresh to sleep on, whether you're changing up the style completely or washing off muddy pawprints of your current cover.
Includes the bed cover only. Mattress and bolster cushion not included.
Bolster Dog Bed Cover Only Small - Honeycomb Pollen