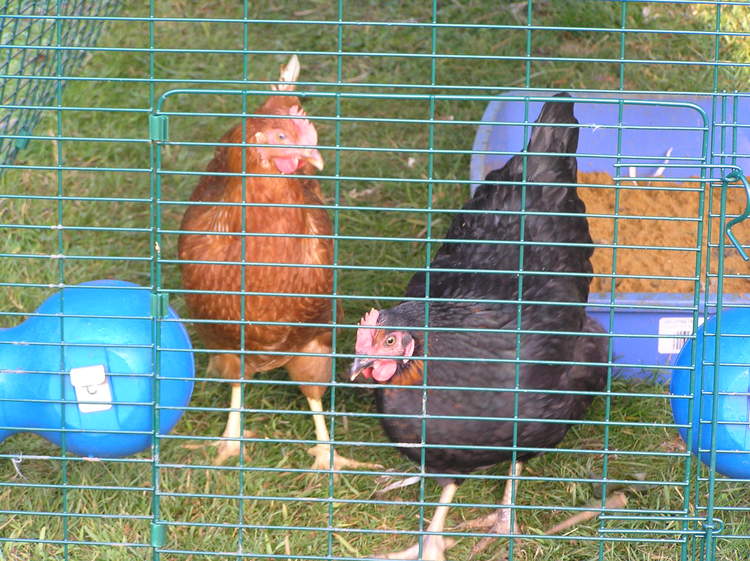 Type: Chicken Keeping
Date: Sat 14 Apr 2012
Time: April 14, 2012 12:00 - 14:00 pm
Location: Southend - Essex
Rating: 5 reviews
Please note that all courses are provided according to the terms of conditions of the Omlet Course Marketplace. Click here to view Terms and Conditions
About the course
Wheelchair Access: No
Dog Friendly: No
Child Friendly: No
During this informal course, I will guide you through the basics of hen keeping. This will include -
Considerations to think about before buying chickens
Where to site your chickens in your garden - if you're lucky enough to have a choice!
A full tour of an Eglu Cube. I had an Eglu Classic previously so will go through the workings of this too.
What is 'essential' before your hens arrive
Discussion on those 'first day nerves'.
What to feed your hens
Day in the life of a chicken
Common problems and how to avoid them.
Understanding chicken behaviour
Introduction to my hens – you can even pick one up if you wish!
There will be plenty of time at the end to ask any questions you have. Hopefully, you will leave with a better understanding of chickens; a belly full of home made cake, Omlet goodie bag and a certificate!
Please note: My garden is not huge, so all attendees must have paid to take the course. Children over 12 are welcome, but this is an educational course and younger children may get bored. For everyone's benefit, if you feel your child will get bored, leave him or her at home. All courses will take place outside so ensure you have proper clothing. I have an approx. 2-foot step into the garden area, please be certain you can manage that drop! I do not take any responsibility for any injury or loss incurred whilst attending this course, however caused. By booking this course you are accepting these terms and conditions
About Me
Hi, my name is Lisa and I keep hens in a very urban environment.
I have kept chickens for about 8 years now, first in an Eglu Classic, in a 100foot garden in the suburbs. Circumstances change, but chicken keeping is addictive – you have been warned!
I now live in a flat about 5 minute walk from the centre of town. Rose, Poppy and Ivy, my chickens, live happily in their Cube in a small garden with Tommy the excitable terrier, and a long suffering partner, next to a railway line.
Chicken keeping takes you away from the stresses of life. They live at their own pace and will keep you forever amused with their antics and mischief. Real 'pets with benefits'.
Contact Host
If you have a specific question about this course, you can contact the host by clicking the button below. If you have a general question about chicken, bees or rabbits, you can contact our experts here
Location
Latest Reviews For This Host
---