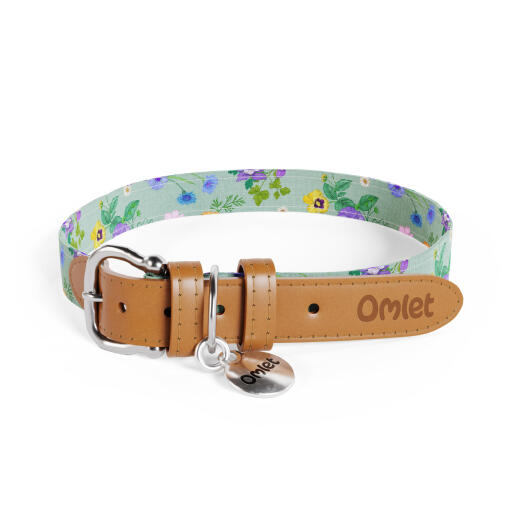 Dog Collar Large - Gardenia Sage
Checking stock in our warehouse...
£15.00
Limited collection inspired by the summer garden
Introducing the Gardenia collection of designer dog beds, inspired by an English country garden in summer. Much like our relationship with our canine companions, this limited edition collection is anchored in playfulness and delight. Nature, like dogs, needs just a little grooming and a lot of love, and in return provides endless joy and comfort.
Signature prints exclusively designed by Omlet
Influenced by the bold colors of a spring bloom, Gardenia Sage inspires curious sniffing of budding cornflowers and chasing butterflies around a lusciously green garden. Browse the full limited edition collection of Omlet designer dog beds now, including matching leads, collars and poop bag holders.
Accessories to accentuate
Accessorise your dog's style with a collar that matches one of the signature designs of Omlet's limited edition dog beds. Available in three different sizes, these durable and beautiful collars are sustainably made from vegan apple leather and recycled bottle fabric to perfectly complement your dog's style. Get the matching dog bed, lead and poop bag holder to complete your dog's signature style.
Dog Collar Large - Gardenia Sage