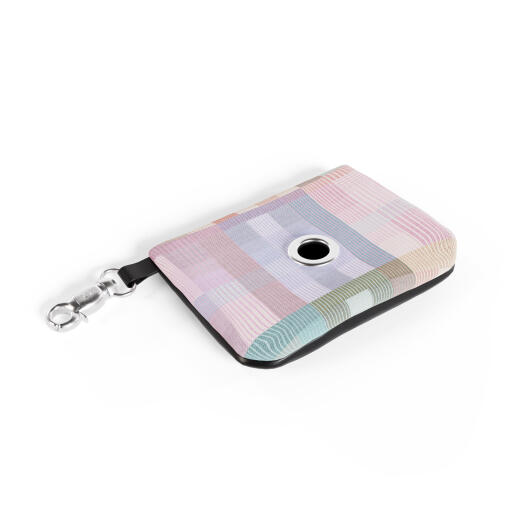 Dog Poop Bag Holder - Prism Kaleidoscope
Checking stock in our warehouse...
£10.00
Limited collection inspired by the summer garden
Introducing the Gardenia collection of designer dog beds, inspired by an English country garden in summer. Much like our relationship with our canine companions, this limited edition collection is anchored in playfulness and delight. Nature, like dogs, needs just a little grooming and a lot of love, and in return provides endless joy and comfort.
Signature prints exclusively designed by Omlet
The bold colors and geometric pattern of the Prism Kaleidoscope plays on the joy of spending time outdoors together with your dog. Striking hues of pink, green and peach mixed together for the perfect representation of canine companionship - whimsical, striking and everlasting. Browse the full limited edition collection of Omlet designer dog beds now, including matching leads, collars and poop bag holders.
Accessories to accentuate
Dog poop pick up is no fancy affair, but it's part of the job. Add a little flair to the task with a designer poop bag dispenser that will make poop pick up palpable. Fitted with easy to attach clips, you'll never again be without a poop bag to pick up and you'll look good doing it! Get the matching dog bed, lead and collar to complete your dog's signature style.
Dog Poop Bag Holder - Prism Kaleidoscope