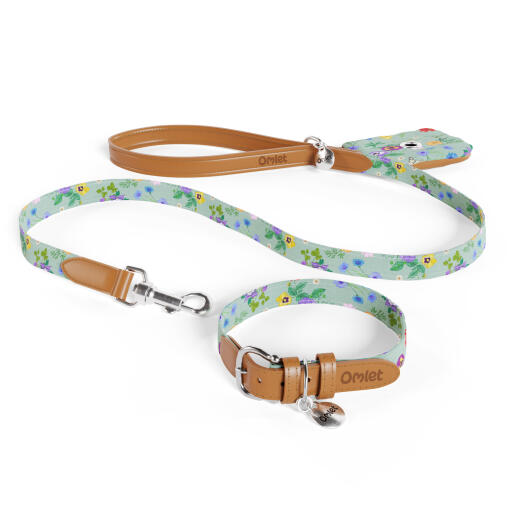 Dog Walk Set Large - Gardenia Sage
Checking stock in our warehouse...
Limited collection inspired by the summer garden
Introducing the Gardenia Collection of designer dog beds, inspired by an English country garden in summer. Much like our relationship with our canine companions, this limited edition collection is anchored in playfulness and delight. Nature, like dogs, needs just a little grooming and a lot of love, and in return provides endless joy and comfort.
Signature prints exclusively designed by Omlet
Influenced by the bold colours of a spring bloom, Gardenia Sage inspires curious sniffing of budding cornflowers and chasing butterflies around a lusciously green garden. Browse the full limited edition collection of Omlet designer dog beds now, including matching leads, collars and poop bag holders.
Accessories to accentuate
Accessories make everything better - especially dog walks! Give your dog a signature style all of their own by matching their dog lead, collar and poop bag dispenser in the same print or pattern. Choose one of the three Gardenia designs to give your adventures together a touch of a sweet-smelling, lusciously green summer garden.
Dog Walk Set Large - Gardenia Sage