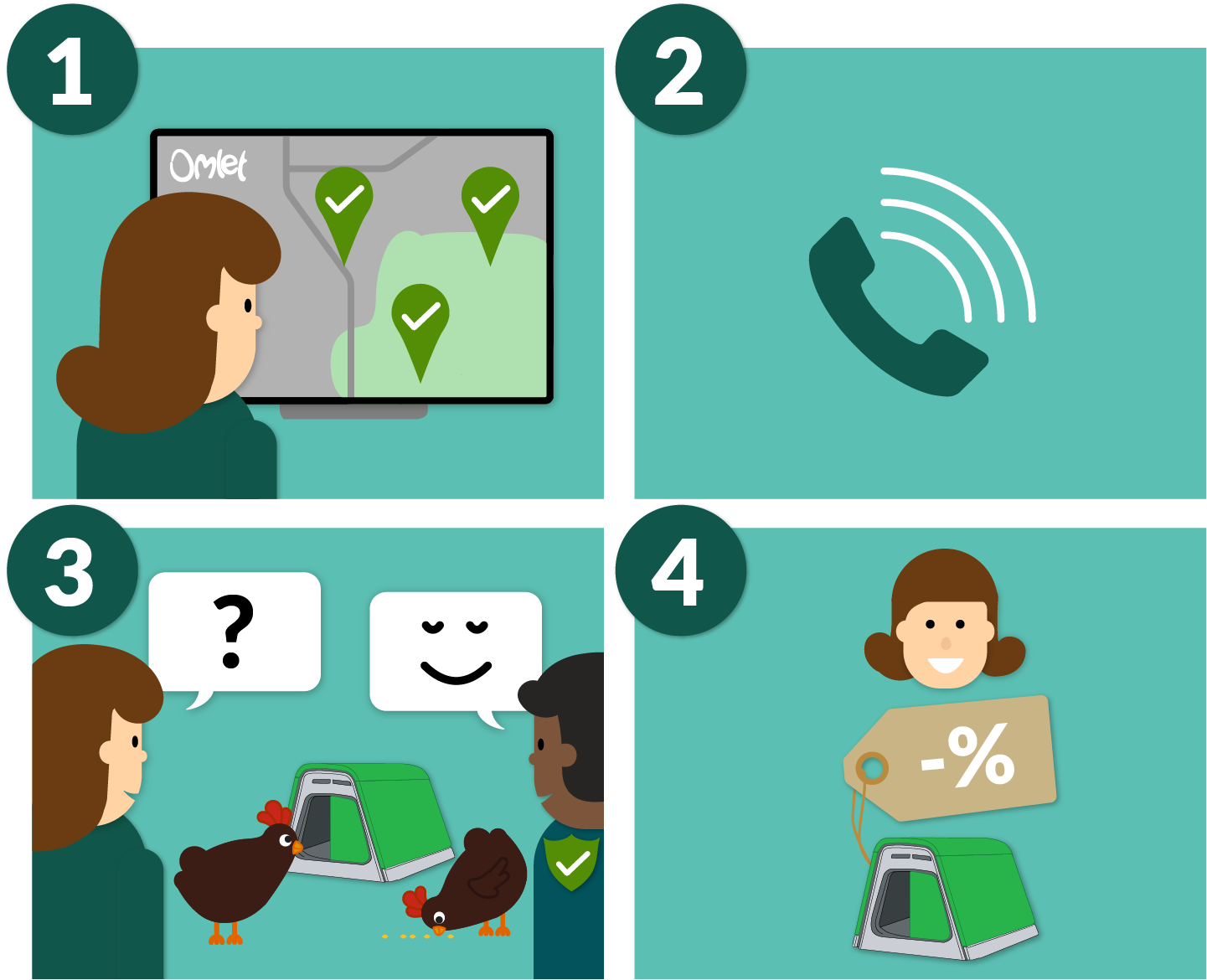 Visit or talk to an Omlet Ambassador about an Omlet product!
An Omlet Ambassador is someone who has purchased an Omlet product and is extremely passionate about it! All Omlet Ambassadors are individually screened and checked to ensure that their Omlet product(s) and set up are a great example for you to view. If you're unable to visit an Omlet Ambassador, you can also conveniently set up a phone call or talk to them by email about their product!
How does it work?
You can talk to any Omlet Ambassador by email or arrange a phone call with them where they can talk you through all of the great things about their Omlet product! In addition, many of our products have a map displayed on the product page where you can see if an Omlet Ambassador lives near you so that you can actually go and visit and see their set up. Once you select the Ambassador you can choose to arrange a visit. Please note: the Omlet Ambassador's exact address is never shown and will only be given to you if the Omlet Ambassador allows it.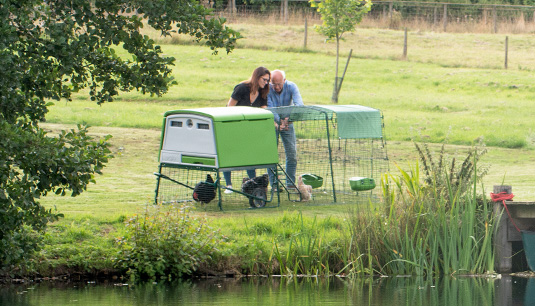 Why chat with or visit an Omlet Ambassador?
Chatting with or visiting an Omlet Ambassador is like getting a personal, live review of their experience with Omlet's products and their pets. Remember these are real customers who have bought an Omlet product! You can ask questions and discuss what you were looking for with them. It's an amazing opportunity to get tailored tips and advice just for you!
Find out if an Omlet product is right for you!
Here is a screenshot of a map of the UK with every single one of our Ambassadors! Every single one has been vetted and checked by us to ensure their Omlet products are in a good working order and that the Ambassador will be able to give you the best advice possible about their Omlet product!
If you are interested in a specific product of ours, please click on the product link below and scroll down the page where you'll find the map. Once on the map, simply click on an Ambassador and request a visit, phone call or email chat to find out more!
Contact an Omlet Product Owner Now!
Click on one of the images below and scroll down to the bottom of the page where you will find the ambassador map to contact one of our friendly ambassadors!