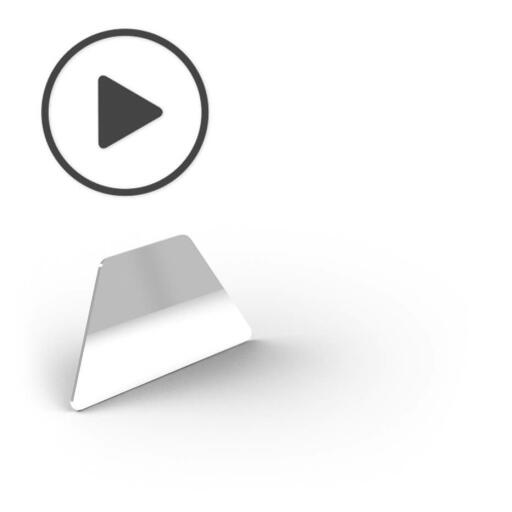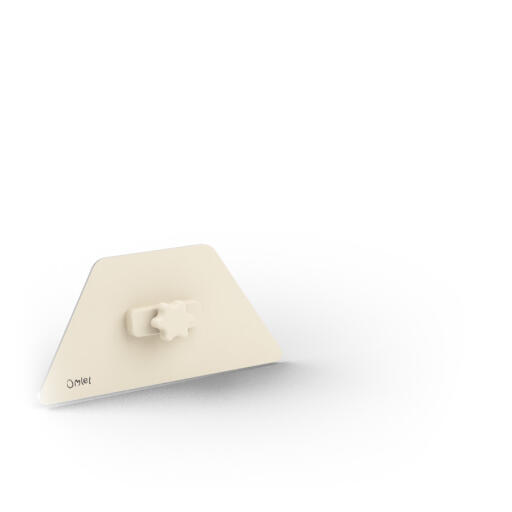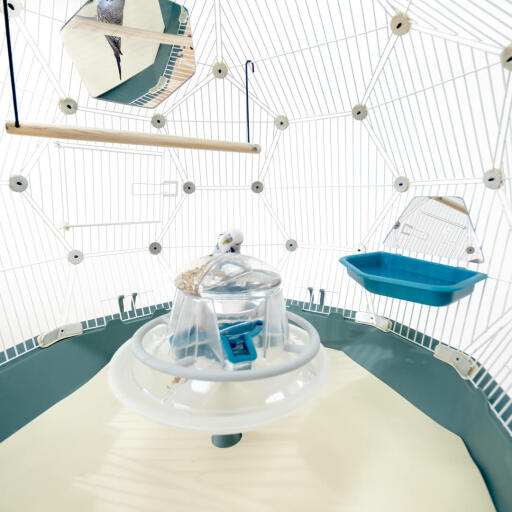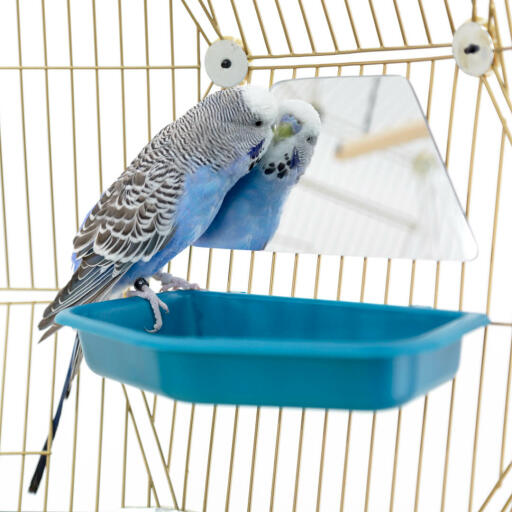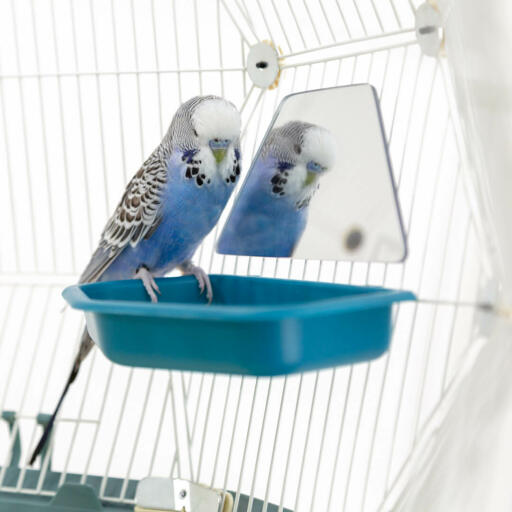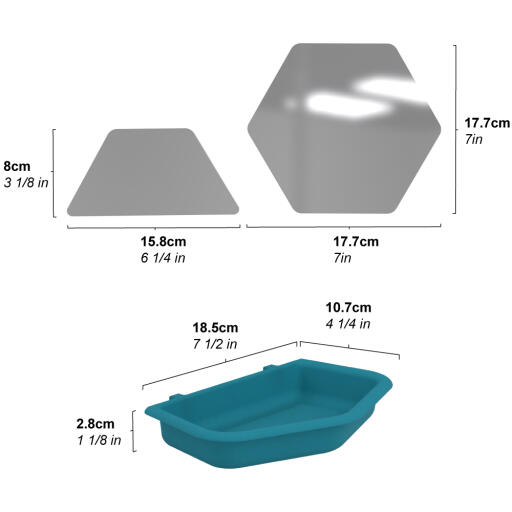 Checking stock in our warehouse...
£5.95
The Geo Bird Mirror fits perfectly to the Geo Bird Cage, matching the modern and stylish geodesic cage shape, while allowing your bird to admire their beautiful reflection. This Half Hexagon Mirror fits securely to a hexagon side of the Geo Cage and can be used as a splash guard with the Geo Bird Bath.
Like other birds, budgies love shiny things, and the Geo Bird Mirror is a fantastic cage accessory for them to enjoy. Your budgie will love the sparkling reflexions from the mirror, and be intrigued by the good looking chap in front of them! They can spend hours chatting to and preening the new roommate, and for lots of budgies, this is a great tool for mental stimulation.
The Geo Bird Mirror perfectly compliments the revolutionary Geo Bird Cage, which is also available with a tailor designed Bird Bath, Cage Cover and more. The Mirror is also available as a larger full Hexagon, which can be placed opposite a perch for birds to gaze adoringly as they swing back and forth.
Frequently Asked Questions
Half Hexagon
: 158mm x 80mm x 25mm
Full Hexagon
: 177mm x 156mm x 25mm
Bird Bath
: 184mm x 115mm x 29mm
My mirror seems to have arrived broken?
The mirror arrives with a protective film on top that can make it look broken. Remove the film and check the mirror. If there is any damage to the actual mirror, please let us know!
Geo Bird Mirror - Half Hexagon
Great addition to an amazing cage.
Review for:
Geo Bird Mirror - Half Hexagon
This reviewer has 1 Budgie pets
Good product purpose made for geo cage. Shockingly slow delivery, weeks.
Review for:
Geo Bird Mirror - Half Hexagon
This reviewer has 1 Canary pets
Mirror is great- remove the protective film
Saw earlier review because I too was surprised by how matte and blurry the reflection was. There is a protective film that needs to be peeled off prior to initial use. Problem solved! Love Omlet - fabulous quality and customer service.
Review for:
Geo Bird Mirror - Half Hexagon
This reviewer has 2-4 pets
was very disappointed was not a mirror at all had no reflection threw it straight in the bin waste of money.do not recommend to anyone absolute rubbish
Review for:
Geo Bird Mirror - Half Hexagon
This reviewer has 1 budgie pets
Read more reviews