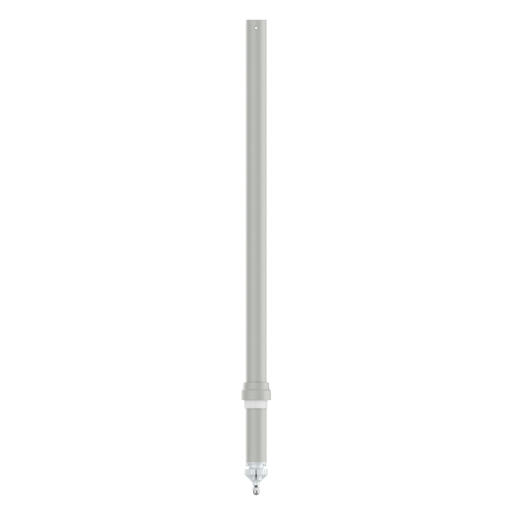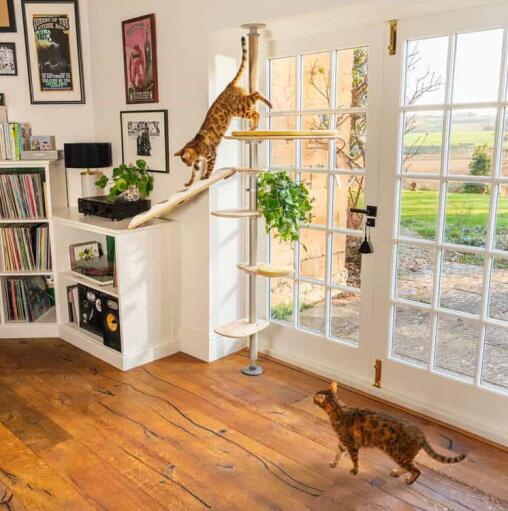 Freestyle Cat Tree - Vertical Pole Extension Kit
Checking stock in our warehouse...
£49.00
The Freestyle Cat Tree from Omlet is a strong floor to ceiling cat play system that can be customised to suit your cats and your home. Choose from a wide range of fun, practical and durable accessories to create a cat tree system that encourages your pets to live out their natural instincts to scratch, jump, climb and play.
The extendable vertical poles form the core of the Freestyle Cat Tree to which platforms, scratching posts and other accessories can be added. Multiple poles can be linked together using ramps, bridges or horizontal poles, so that you can create a dream play area for your cat.
This kit is used if you want to move your poles to a new area with a higher ceiling, adding approximately 90cm to the pole height. The extension kit also includes a set of wall braces to provide additional stability when extending the height of your pole.
Freestyle Cat Tree - Vertical Pole Extension Kit